We caught up with Katherine Lam, Megan Flynn and Jonathan Sharples – three trainee solicitors at Simmons & Simmons. Keep reading for more insight into trainee life at Simmons & Simmons!
See all Training Contract Deadlines
---
Simmons & Simmons Case Study: Katherine Lam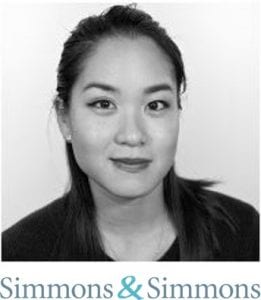 I was drawn to Simmons & Simmons because of the firm's collegiate atmosphere and supportive training environment, global vision and the range of work I knew I would get to experience. A great vacation scheme experience cemented my decision to train here.
I am currently in my first seat in Financial Services and have already experienced a lot. I work mainly with hedge funds, drafting and amending various key fund documents and I often liaise with Cayman Islands and US counsel.
In addition to the legal work I do, I am part of various vibrant communities within the firm such as the TNOC women's network and the Multicultural Network and also enjoy playing softball and field hockey with my colleagues.
For more information, visit the Simmons & Simmons website.
Simmons & Simmons Case Study: Megan Flynn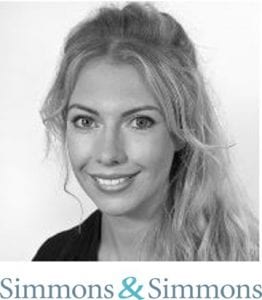 I was keen to ensure I chose a firm which engaged in top-quality work whilst retaining a supportive culture. It became clear during my vacation scheme that Simmons & Simmons is one of very few firms to achieve this.
Combined with a smaller trainee intake and often smaller teams, the firm's sector focus ensures trainees are given huge responsibility on the most exciting deals, both in the UK and internationally.
The firm's collaborative culture means support is offered whenever it is needed; however trainees are really pushed to achieve the most from their training contracts. I have made some excellent trainee friends thanks to the firm's collegiate nature. Working with some of my best friends was not something I had envisaged from my training contract!
For more information, visit the Simmons & Simmons website.
Simmons & Simmons Case Study: Jonathan Sharples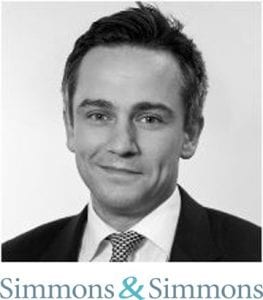 After originally starting a career as a management consultant, I decided to retrain as a lawyer at Simmons & Simmons. My training contract has involved a very diverse range of work from a cross-border transactional matter for a nickel mine in Madagascar one month to a lead-zinc mine in Macedonia the next! I also attended all of the contract negotiation meetings for a very large public-private partnership (PPP) deal, meaning a lot of client contact and immersion in the commercial issues at stake.
My current seat, intellectual property, has already included a hearing in the Court of Appeal on a trade marks case for major Hollywood studio, as well as a patent trial in the High Court, with large international companies on both sides.
Outside of my legal work, I am co-chair of the firm's Art network, and very much enjoy assisting in the curation of our internationally renowned contemporary art collection, as well as promoting the firm's engagement with the wider art world.
For more information, visit the Simmons & Simmons website.
You can also read more case studies on our website – click here for Simmons & Simmons application tips and here for Simmons & Simmons vacation scheme case studies.