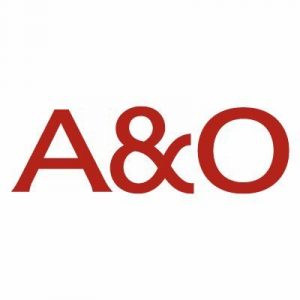 We caught up with Siobhan, TLP Ambassador for the University of St Andrews, who was lucky enough to secure a summer internship with Magic Circle law firm Allen & Overy in their Abu Dhabi office!
I am sharing my experience in the hopes that I can aid aspiring lawyers and support others in taking advantage of similar opportunities.
---
Allen & Overy Internship: How did you secure the internship?
I secured the placement by writing to the managing partner of the Abu Dhabi office. I had previously also gained an internship at White and Case and was able to highlight prior experience and an early interest in a career in law.
It is also essential, I feel, to highlight the possibility of professional development and growth, should you be accepted for an internship. At this stage of your professional career, law firms have more to offer you than you to them. It is worth acknowledging that as most law firms are passionate about encouraging youth and providing support for future lawyers.
It is also a good idea to highlight the personal attributes you possess which can be translated into the workplace as well as any examples of these skills. For example, while stating that I am hardworking and conscientious, I drew evidence from my exam results which are a testimony to my claim.
Allen & Overy Internship: What was it like interning at A&O?
The team was welcoming and encouraging, answering my plethora of endless questions patiently and enthusiastically supporting my interest. I relished the incredible opportunity to discuss high profile legal cases, the journey to becoming a lawyer, and even the comparisons between Pearson Spectre Litt (from Suits) and Allen & Overy!
The practical application of law and witnessing law being practised first-hand was the most interesting aspect of the experience. I shared an office with an associate for the duration of my internship and was able to listen to her daily routine and sit in on her meetings.
The work I completed was also reviewed by her and other associates. This enabled me to discuss areas I was uncertain of and key sections on which to focus, ensuring that I was continuously learning and improving.
Allen & Overy Internship: What did you learn from the internship?
One of the most helpful tasks I was assigned was to summarise different contracts, for which I was provided an example template. This familiarised me with legal documents as I was responsible for providing a simplified and concise review. This taught me how to navigate contracts and their structure, as well as legal terms. This proved very helpful when I was employed at an events management company and was requested to review and negotiate contracts with sponsors.
Another interesting aspect of my experience was my exposure to people at various stages of the corporate ladder. There were other interns like me, interns who had acquired a vacation scheme, associates, partners, senior partners etc. This was a visual demonstration of the different stages in the career of a corporate lawyers.
Discussing their experiences demonstrated the varied paths that all lead to a common goal of becoming a corporate lawyer. This definitely helped aspiring lawyers such as myself who often second-guess and deliberate over every decision they make, unsure if it will prove successful.
Allen & Overy Internship: What are your 3 top tips for other aspiring lawyers?
Top Tip 1: As I learnt from one associate, budding lawyers of today start early and have amassed a multitude of experiences before they even join university. Therefore, whatever opportunities come your way, try them.

It is important to show a varied range of interests and skills. Employers are not only looking singularly at specific activities but are interested in a holistic view of you. Your experiences don't necessarily need to be law-related but they need to show passion for certain interests and most importantly, commitment. It is more important to have a couple of hobbies and be dedicated to them than appear easily disinterested by half-heartedly attempting several activities.
For example, I enjoy writing and therefore regularly contribute to different publications and maintain my own blog. As a violinist for over thirteen years, I participate in orchestras and string ensembles to continue practising and demonstrate my dedication to the instrument.
Top Tip 2: Ask for help. It is important to utilise any resources you have at your disposal.
For example, my parents have extensive experience in professional writing. I asked for advice when drafting my email as they understand the quality that is expected in a professional environment. Teachers, professors, family and friends definitely have tips which can prove helpful.
Top Tip 3: Be outgoing. It may be daunting to reach out to law firms but it reflects confidence in yourself and your abilities as well as your interest in becoming a lawyer.
Also, do not be disheartened by rejections. Often it is quite difficult for law firms to accommodate interns, particularly if they are not part of a vacation scheme. However, there are hundreds of law firms out there, each of which can provide valuable and unique practical exposure to the field.
>> Want to know more about internships at law firms? Take a look at our Legal Internships page!