Published on July 13, 2020 by lauraduckett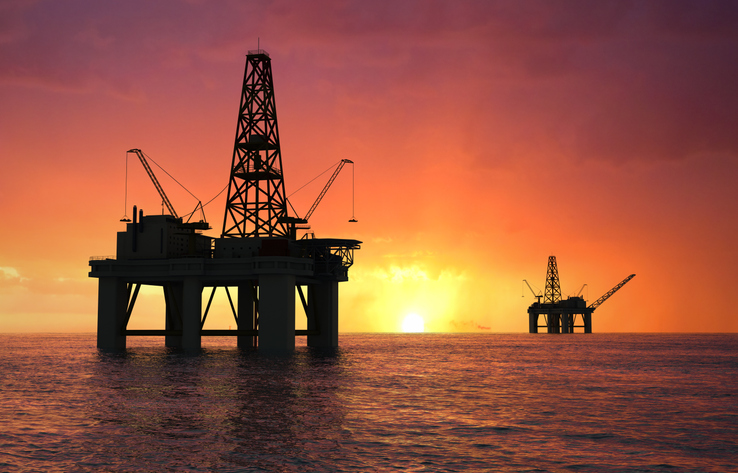 What's been happening in the commercial world this week? Read on to find out!
Crude Output May Be on the Rise
After supply cuts were enforced in April and extended throughout July, the oil industry may finally be seeing signs of improvement in August. The cut in daily output of 9.7 million barrels a day in April to stabilise prices and ease the effects of an oil glut may be drawing to an end. OPEC is expected to lift the curb slightly in the coming days so that 2 million more barrels can be produced a day throughout August.
This prediction is based on the International Energy Agency's (IEA) optimistic outlook that the worst of COVID-19 is over. However, recovery is expected to be slow, especially given international air travel and the accompanying jet fuel demand may not hit pre-pandemic levels for several years.
Talking point: How important was the record production cut to the survival of the oil industry?
Will Universities Go Bust?
This week, the Institute for Fiscal Studies warned that 13 out of 165 UK universities faced 'a very real prospect' of insolvency. Although higher ranking universities with larger international student populations are facing the largest drop in income, it is the least prestigious institutions that are most at risk. The economic research institute believes the sector's losses could be anywhere between £3bn and £19bn. The sector's annual income is typically around £22bn.
Main losses in funding are from international students, who bring fees of £7bn to UK universities as well as a loss of £790m due to cancelled conferences, catering costs and pauses on student accommodation fees. There are legitimate concerns that Brexit may leave the cut to international student numbers at a more permanent lower rate.
Talking points: What effect does this have on pension funds? How should the government administer bailouts?
Cineworld and Cineplex Preparing for Litigation
Cineworld PLC has terminated its £1.6bn takeover of Canada's Cineplex. This had been negotiated in December and would have left Cineworld as the largest cinema operator in North America. In June, Cineworld pulled out of the deal on the basis that Cineplex had breached covenants. However, Cineplex claimed that in actuality, Cineworld was relying on a 'material adverse effect' clause more akin to buyer's remorse given the impact of the pandemic on the business.
Cineplex is currently seeking damages around £1.7bn which includes the money Cineworld would have paid on the closing of the deal as well as compensation for other losses including refinancing Cineplex's $664million debt and transaction expenses.
Cineworld is now planning to countersue Cineplex over these allegations. These proceedings will likely cause Cineworld's share price to fall even further.
Talking point: Do you think 'material adverse effect' clauses should be taken into account given their increasing prominence in M&A activity throughout COVID-19?
Huawei Saga Rumbles On
In January, the use of Huawei technology was capped at a 35% 5G and fibre to the premises (FTTP) market share. Further, Huawei components were only available only for non-core elements of mobile networks. Now, the government is re-considering the use of the Chinese company's equipment in the UK with a view to removing it from the country's telecoms network altogether. This decision is mostly driven by Sino-American geopolitical tensions and subsequent threats that the technology poses a national security risk. Huawei has promised to build a £1bn development near Cambridge as part of a big investment in UK R&D.
What will the UK have to do to reverse January's decision? Some UK mobile networks have already spent millions installing Huawei masts. 70,000 roadside cabinets would also need to be refitted. Therefore, networks may ask for compensation. Many have requested a 7 year transition period due to the complexities of not only developing the technology but replacing these masts and much of their 4G infrastructure too. Vodafone has expressed concerns that its 5G rollout will need 7 years. Although Ericsson and Nokia are existing suppliers, it is unlikely they have the current capacity to pick up the slack in the case of Huawei's exit.
Openreach has stated that it would not meet Boris Johnson's pledge of 'gigabit broadband for all' by 2025 if all existing Huawei broadband gear does need to be replaced.
Talking point: What do you think the UK should do as regards the use of Huawei's technology?
---
Sign up to our commercial awareness newsletter for fortnightly updates sent straight to your inbox!
Boost your Commercial Awareness
---
UK Arts Industry to Receive £1.5bn
The Chancellor has pledged £1.5bn to the UK's Arts Industry. This includes music, venues, theatres and galleries, marking the largest one-off investment in British culture. £1.15bn of this will be given to England, with 20% of this a repayable loan.
However, the focus of the bailout is the UK's main institutions such as the Royal Albert Hall. Smaller venues must continue to apply for further loans to prove that they contribute to the wider national economic growth. This is part of the Treasury's longer-term plan to save the companies who really are integral to the British economy.
Talking points: What are the pros and cons of the Treasury's approach to which businesses should be saved?
Words by: Holly Porter
Missed last week's update? Read it here!
Previous Updates:
---
Sign up to our commercial awareness newsletter for updates sent straight to your inbox!
Boost your Commercial Awareness