Published on June 29, 2020 by lauraduckett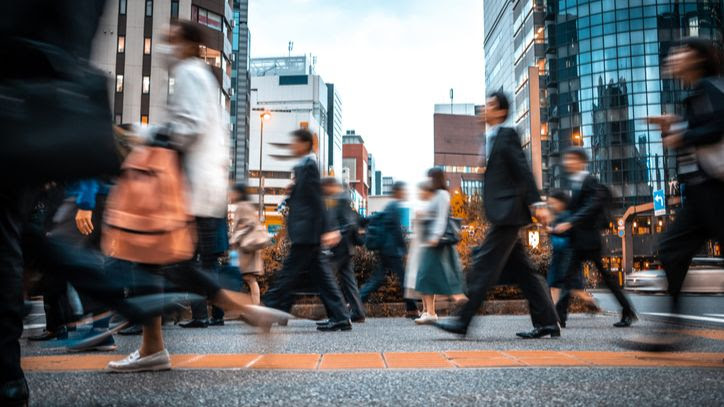 What's been happening in the commercial world this week that you should be aware of? Read on to find out!
Unemployment Rates Set to Skyrocket
This week, the threat of high unemployment levels has continued to worry analysts who are now predicting that the UK may see figures higher than the 1980s. The current jobless total is 2.8 million but with furlough schemes running out and many businesses struggling, it is likely that up to 1 million further jobs will be lost. It is useful to note that the Treasury is protecting 8 million workers through its various coronavirus-related job retention schemes.
The chancellor is expected to detail 'project speed' this week, which will aim to build new houses, hospitals, schools, roads and rail projects but there are concerns that the government should instead be prioritising saving current jobs such as those in nightclubs and fitness centres, which are yet to open. This would be part of a larger plan for a Back to Work July budget focussed on the re-capitalisation of British business in an attempt to prevent mass unemployment.
Talking point: How do you think the government could best prevent companies from reducing their workforce when the furlough scheme ends?
CMA to Investigate February's Viagogo and StubHub Merger
The Competition and Markets Authority has announced it will conduct an 'in-depth' investigation into the merger of Viagogo and StubHub. The London-based ticket exchange and resale company bought its American-based counterpart for £3.22bn in February this year, establishing an 80% share in the ticket resale market. Viagogo was able to raise $2bn worth of debt highlighting the value of the acquisition in accessing 12 million customers across 70 countries.
This is a blow to Viagogo which will have to operate StubHub as a separate entity throughout the several-month-long investigation, losing out on the planned cost synergy. The CMA's decision comes at a bad time for Viagogo, which has lost 90% of both its own and StubHub's revenue due to the global lockdown.
Talking point: Which other recent proposed mergers have seen the CMA step in? How can the ticket resale industry be better regulated?
Facebook Shares Fall by 8.3% With Business Boycotts
On Friday, Facebook's shares dropped by 8.3% and the company's market value lost $56bn. This came in response to a series of advertisement withdrawals from major retailers. Unilever, Coca-Cola, Verizon Communications Inc and The North Face are just a few of the many companies who have paused all paid advertising on the social media site due to its slow response to combatting the rampant hate speech it facilitates. Facebook makes 98% of its $70bn annual revenue from advertising, hence the boycott having such a big impact on the company's share price.
Talking point: Where does Facebook make the other 2% of its revenue from? Which other companies have boycotted the site?
Intu Enters Administration
Last week, Intu Properties plc entered administration. The British real estate investment trust (REIT) owns 17 shopping centres in the UK including the Trafford Centre, the Lakeside complex and Braehead. The company had been in dire straits for a while, with £4.6bn worth of debt prior to COVID-19. By March, the company's debt was worth 68% of its assets.
The national lockdown in response to the coronavirus has inevitably sped-up the collapse of the REIT. As pressures have grown for landlords to reduce their rents, commercial landlords saw their incomes severely depleted, with only 18% receiving their normal levels in the three months prior to June. Intu reported that it was expecting its income through rent to drop from £492m in 2019 to £310m in 2020. On Friday, shares traded at their lowest level of 1.2p. In 2006, the company was worth £13bn; on Friday, it was worth only £16m.
This reflects not only the harsh realities of the coronavirus, but also the longer-term struggles within the retail sector. Administrators KPMG has warned that it is unlikely to find a buyer in the current climate, putting 2,500 jobs in question and leaving a further supply chain of 130,000 jobs uneasy. Analysts predict that landlords will begin to offer shorter and more flexible leases, which is ideal for start-ups and pops-up but real estate companies like Intu will start to collapse. The company has not yet reached a financial restructuring agreement.
Talking point: What is the future of shopping centres? Who will benefit from more flexible leases?
Words: Holly Porter
Missed last week's update? Read it here!
Read Previous Updates: