Published on April 14, 2020 by lauraduckett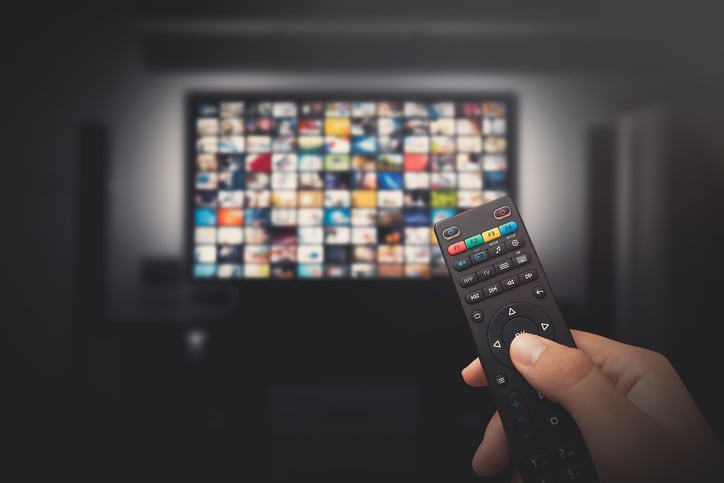 What's been going on in the commercial world over the last week? Read on to find out!
---
Sign up to our commercial awareness newsletter for regular updates sent straight to your inbox!
Boost your Commercial Awareness
---
Global Economic Overview
Whilst nations all over the world are experiencing economic uncertainty as a result of the coronavirus, the World Bank has singled out South Asia as being a key area of concern this week. The economies of India, Bangladesh, Nepal, Bhutan and Sri Lanka are struggling and Pakistan, Afghanistan and the Maldives are predicted to enter into recession next quarter. India, the biggest economy in South Asia, is likely to see economic growth of only 1.8% this year, slashed from the initial prediction of 6.3%. The bleakest forecast is for the Maldives, an economy reliant on high-end tourism, which could contract by as much as 13%.
The main contributors to such a slump are the drying-up of tourism, disruption of supply chains and the ensuing consumer and investor hesitance. India's lockdown of 1.3 billion people, has left millions out of work and many companies with lower productivity rates.
Thinking point: Why else has there been such a drop in the predicted economic growth of India specifically?
Major Oil-Producing Nations Agree to a Historic 10% Cut in Output
After weeks of talks, the world's major oil-producing nations have agreed to cut output by 10%. This is the largest deal ever to have been agreed and will result in the production of 9.7 million fewer barrels per day. Initial negotiations within OPEC earlier this year stalled after Russia and Saudi Arabia entered into a price war, flooding the market with an excess of Brent crude. The current deal was concluded with the help of OPEC+ and G20 countries including the US, the world's largest oil supplier.
The cut in supply seeks to counter the fall in demand after coronavirus wrecked the oil industry. The deal should save many jobs in the oil and energy industry and stabilize the market, with production due to steadily increase until the expiration of the agreement in April 2022.
However, analysts have argued that the cuts will not go far enough, with Goldman Sachs labelling the deal as 'historic yet insufficient'. Whilst oil prices did see a slight price increase with Brent up 2% in the US on Monday, this is only the first step in what is a huge challenge for the oil industry. There are concerns that a supply cut of 10% is not enough, considering the demand in the US is approaching a fall in gasoline demand of 50%, with other countries around the world following suit. Furthermore, in the past, Russia hasn't always complied with deals to make cuts. Here, the world's third-biggest oil producer will be expected to cut their 11 million barrels a day by 2.5 million barrels.
Thinking point: When do you think the oil industry will recover?
Softbank Pulls Out of $3bn Share Buyout of WeWork
Softbank has pulled out of its tender offer to purchase $3bn worth of WeWork shares from stockholders. The Japanese bank has already invested $14.3bn in the commercial real estate company, including more than $5.4bn since October 2019.
Representatives from Softbank have stated that the cancellation is due to WeWork failing to meet several conditions, including obtaining antitrust approvals and closing a joint venture in China. There are also background concerns over the potential insolvency of the company as it struggles to combat the effects of the coronavirus.
Although WeWork attempted to bypass the impacts of lockdowns by keeping most offices open, claiming some of the tenants operate essential businesses, employees are being told to use paid time off or sick leave. Rivals including Convene have laid off 150 employees with plans to furlough more and Knotel have cut staff by 50%.
WeWork has commenced litigation against Softbank. What does the termination of contracts like these mean for law firms post-pandemic?
Disney+ Doubles Subscribers to Reach 50 Million
Disney's video streaming service launched only five months ago, and by the end of February, Disney+ announced it had 26.5million subscribers, a number which has nearly doubled since then. The target of reaching 60 million subscribers by the end of the 2024 fiscal year is likely to be achieved within April, with over 50million subscribers to-date.
Netflix continues to lead the online streaming market with 167 million paying viewers but its domination is lessening with Amazon amassing over 150 million subscribers. Executives at Disney+ are attempting to access the Chinese market of 1.4 billion people, where Netflix is still not available. If successful, this could see the new streaming company able to compete, if not overtake its competitors.
Missed last week's commercial awareness update? Read it here!
Read More Updates: