Published on May 26, 2020 by Prem K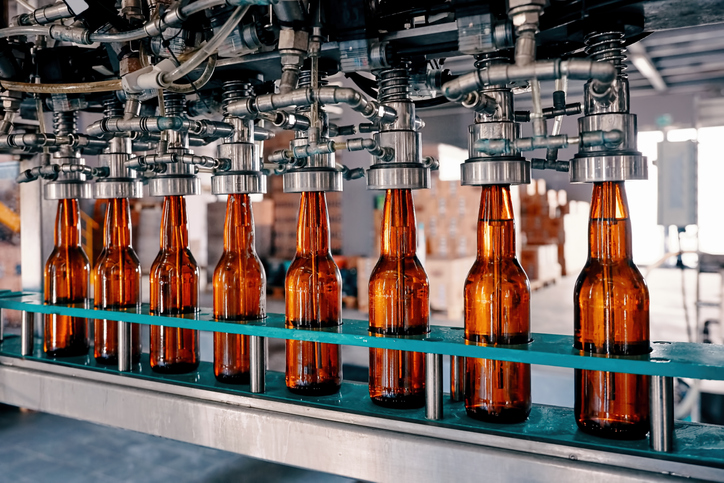 What's been happening in the commercial world over the past week? Find out in this week's commercial awareness update!
Marston's and Carlsberg UK in merger
Two of the UK's largest breweries are merging in a joint venture valued at £780m. Danish multinational brewer Carlsberg is due to merge its UK operations with Marston's brewery, who will subsequently take a 40% stake. The deal will give Carlsberg access to sell its products such as Danish Pilsner and Somersby cider in Marston's pubs. The merger concerns Marston's 6 breweries and Carlsberg's 2 UK breweries.
Both companies have had difficult years. The pandemic led to a loss of 7% in revenue for Carlsberg and Marston's was forced to shut its 1400 pubs. The deal has been met favourably, with shares in Marston's surging by 36% shortly after. However, there are concerns that smaller brewers may be squeezed out of the market, especially if mergers become a trend in the food and drink industry.
Do you think mergers in response to the coronavirus lockdown will benefit the food industry long-term or is this just a short-term way to survive?
Borporan Restaurant Group saved Carluccio's
In March this year, Carluccio's fell into administration with its 71 stores closed, only one week after the coronavirus forced the hospitality into a standstill. Up until now, the majority of the company's 2000 employers were being paid through the government's retention scheme. This week it was announced that the Italian restaurant chain was to be bought by Borporan Restaurant Group (BRG), who also Fox's Biscuits and Giraffe, a restaurant chain it bought from Tesco in 2016).
The move will save 800 jobs and 31 of the Carluccio's sites. However, more than half of the workforce will their jobs due to the permanent closure of 40 restaurants. Although it has not been confirmed, speculation says that the deal only cost BRG £3m.
What factors do you think played into such a low valuation of the acquisition?
Jaguar Land Rover in talks over a state loan
Jaguar Land Rover has entered into talks with the government in an attempt to secure a loan of more than £1bn, rumours suggest anywhere up to £2bn. This loan request has now been lodged with the Department for Business, Energy and Industrial Strategy (BEIS). The government have recently launched the Project Birch plan, under which the Treasury's capacity to issue loans and bespoke bailouts will be increased for firms whose failure would 'disproportionately harm the economy'.
The request for state aid comes after a significant drop in sales of 30.9% in the first quarter due to the pandemic. Jaguar Land Rover's facilities have been shut since the end of March, only beginning to restart some production last week at its Solihull plant and engine-making site in Wolverhampton. Currently, 18,000 of its UK workers remain furloughed as part of the government's Coronavirus Job Retention Scheme (CJRS).
Do you think that the government should intervene to save Jaguar Land Rover? What do you think the threshold should be for government intervention? How can we measure what will 'disproportionately harm the economy'?
Sign up to our commercial awareness newsletter for updates sent straight to your inbox!
Boost your Commercial Awareness
The UK's deal with Huawei is once again under review
In January this year, government ministers had announced plans to limit Huawei's involvement in the UK's 5G network to 35% and that this was for non-core elements only. This move has remained contentious, particularly in respect of the UK's intelligence sharing with the US. Earlier this month, the US announced further sanctions on Huawei, which will come into effect in September. The government has responded by issuing an order for review of January's decision by the National Cyber Security Centre. It is likely to be concluded that even this limited use of Huawei's technology may breach security concerns and as such, an aim to remove all Huawei equipment from British networks by the end of 2023 is likely to be put in place.
Domestic frustration towards China for not internationally recognising the seriousness of the coronavirus sooner has fuelled anti-Huawei rhetoric in the government, contributing to what could be a hasty reversal of government policy.
What does this mean for other telecommunications providers?
Words: Holly Porter
Missed last week's update? Read it here!
Or test your memory of December and January's commercial awareness stories using our quiz!
See how much you remember!