Published on December 4, 2019 by Lauren Wade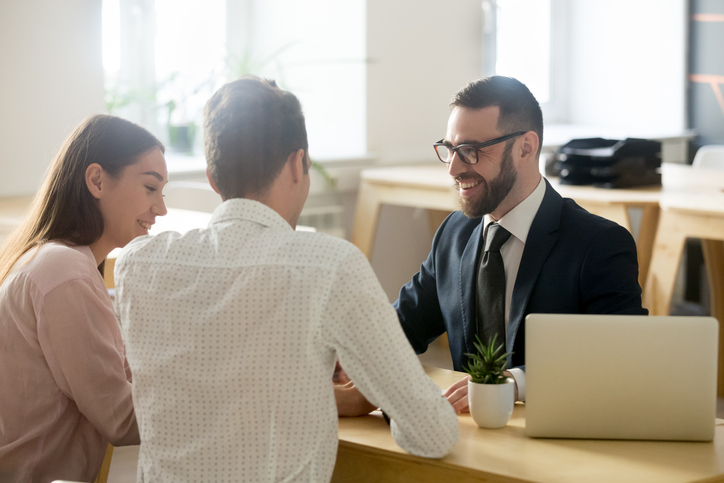 Anthony Collins Solicitors is a specialist law firm with offices in Birmingham and Manchester. It has a high reputation for advising individuals, charities and other not-for-profit organisations. Its clients also include local authorities, public-sector bodies and businesses throughout the UK. Its core aims are to improve lives, communities and society.
The firm boasts expertise in seven practice areas: charities, education, health and social care, housing, local government, private legal services and social business.
Read on to find out what a second-year trainee and a qualified solicitor have to say about their experiences at the firm.
Sam Smith: Second Year Trainee at Anthony Collins
"I started my training contract at Anthony Collins straight after finishing university and completing my LPC. Joining the firm was an easy decision. Its rapid growth and rising profile made it an exciting opportunity.
"Anthony Collins' values are closely aligned with mine and joining the firm has given me the chance to work on high-value and high-complexity matters which challenge and develop me, while enabling me to make a positive contribution to society.
"During my first year as a trainee, I worked in construction litigation and property development, which have been completely different experiences and have both helped me to develop as a lawyer.
"The culture at Anthony Collins isn't your typical law firm experience. Everyone is friendly and there for one another. As a trainee, this makes a huge difference – partners will make time to help you learn and colleagues across the firm want to support you.
"The level of responsibility which trainees get at ACS is unparalleled. We are given the opportunity to manage matters, and we're trusted with lots of client contact and client meetings, even at the start of new seats. Training with Anthony Collins is something you can genuinely look forward to in the morning.
"Outside of work, there are a lot of different social opportunities, from after-work drinks to fundraising events. The firms also enters sports teams into the Birmingham Trainee Solicitors' Society leagues. This is a great chance to meet and network with people from other firms."
Find out more about Anthony Collins on its law firm profile:
Anthony Collins Solicitors LLP
Sarah Owen: Qualified Solicitor at Anthony Collins
"I joined ACS in 2014 as a legal assistant in the personal injury and clinical negligence teams. I qualified in September 2019 in this team, having completed seats in construction litigation, employment, private client (traditional and mental health), and family (childcare).
"When the time came to apply for a training contract, I immediately knew that I wanted to stay with Anthony Collins. I had always wanted to become a solicitor to help those who needed it most and this is what Anthony Collins stands for.
"Throughout my training contract, I was given good-quality work and a high level of responsibility, but I never felt overwhelmed. Working here has allowed me to learn the skills needed to be a qualified solicitor while also increasing my confidence in my abilities. Completing such a broad range of seats has allowed me to gain an in-depth understanding of the firm and the work that we do to help others.
"Everyone around me is happy to answer any questions I may have, and I feel that others genuinely want to see me succeed and develop my skills. I have had the opportunity to work with people who are leaders in their fields and who are passionate about their work. I soon came to learn that their enthusiasm is contagious."
Read more: