Published on November 28, 2019 by Sofia Limpo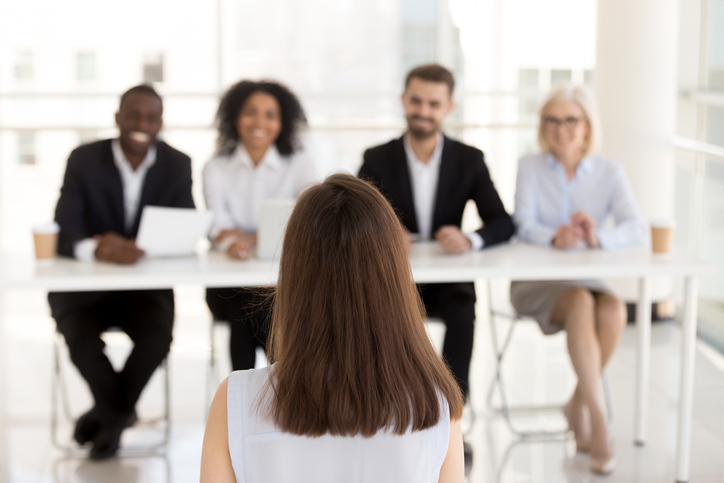 DWF is an exciting place to begin a legal career. As a trainee at the multinational firm, you'll be given a high level of responsibility and access to an array of clients, sectors and people.
If you're looking for a challenge in a fast-paced, innovative environment, inclusive culture and opportunities for development in commercial law, read on to hear about the top reasons to apply for a training contract at the firm.
Innovation
DWF is ranked as one of the most innovative legal businesses in Europe (at number 11) in the 2018 Financial Times Innovative Lawyers report.
The group CEO, Andrew Leaitherland also gained a top position as one of the ten most innovative lawyers in Europe and was nominated for the Innovative Lawyer Awards in 2018.
Support
DWF has a strong value system to help recruit the people that fit in with the company culture. During a training contract at the firm, you'll be made to feel part of the team the moment you're offered a training contract.
Once you start your training, you'll be entrusted with important tasks that give you vital exposure to business development at the firm. You'll have the chance to learn from leading legal, technical and sector experts by taking part in a range of training and in-house learning and workshops. You may also get the chance to complete a client secondment.
Diversity
One of the firm's main priorities is to retain an inclusive culture. DWF is working hard to increase diversity across all career levels within the business and to provide the right environment for all its people to be themselves in the workplace. In order to do this, DWF encourages and supports its people to take ownership of an inclusion agenda.
Executive Sponsors and more than 40 senior leaders, supported by the firm's Affinity Networks and a growing number of Diversity Champions deliver action plans supporting gender, race, LGBT+, age, disability, agile and flexible working and mental health.
Corporate Responsibility
Corporate responsibility is another of DWF's main priorities. The firm is committed to building stronger local communities and has created its own charity, the DWF Foundation. Founded in 2015 the DWF Foundation provides funds, resources and gives support to local communities to help with homelessness, health and wellbeing, employability and education.
"Getting involved with local CSR activities is a great way to support local charitable causes and also build connections with people from different parts of the business. Trainees are encouraged and supported not only to volunteer but to take a leading role.
"I recently hosted a charity netball tournament fundraising for the DWF Foundation. I have really enjoyed taking part in several other initiatives, such as 5 STAR Futures, Law Factor and Liverpool Cares. CSR is definitely an integral part of being a trainee at DWF!" Zoe Moore-Martin (Second Year Trainee)"
Benefits
DWF has several core company-funded benefits including life assurance, matching plus pension scheme and a health cash plan. Its voluntary benefits include Apple and Windows products, retail vouchers, gym membership, cycle to work scheme, season ticket loan, additional insurances and payroll giving.
Find out more about DWF opportunities on the firm's profile.
See opportunities
Read More