Published on November 5, 2019 by Lauren Wade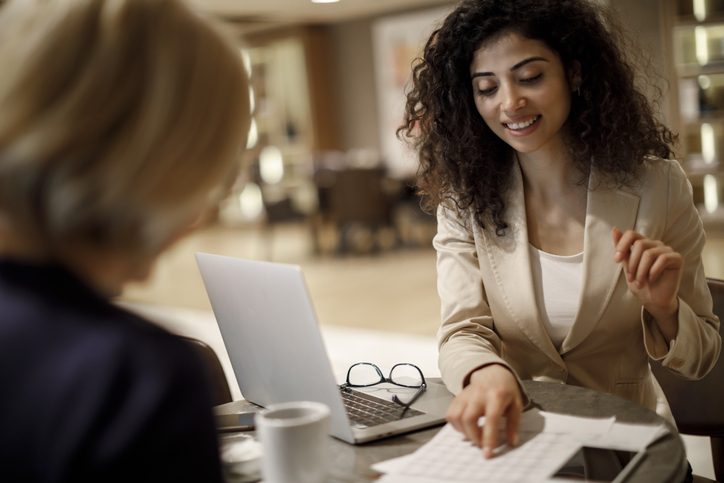 Would you like to know what it's really like to be a trainee solicitor at Eversheds Sutherland? Here's an account from Julie Jo, a current trainee, about a typical day in her life working at the firm.
Name: Julie Jo
Current seat: Corporate
Office: London
Degree studied: Psychology at University College London
Route into law: Worked as a Senior Paralegal in Financial Services (2014-2018), started her training contract in 2018
6.10am
Wake up and head to a barre or a TRX class, which starts at 7am or 7.30am. As a corporate trainee, my evenings are unpredictable, so mornings are the only reliable time I can commit to a paid class which charges for last-minute cancellations.
As I am leaving the gym, and before I get on the tube, I check my work phone for any urgent emails from overnight or this morning which need to be actioned straight away.
9.30am
Unless I have a meeting or some other appointment earlier in the morning, I am in the office by 9.30am, where I grab a quick breakfast from the canteen (a bowl of double portion scrambled eggs is my go-to) and am at my desk by 9.45am.
Whilst eating, I check my emails, circulate my daily updates on certain projects and check the 'to do' list I made the night before. I also catch up with my supervisor or other fee-earners who I work closely with on ongoing projects for any new developments overnight, to allocate and forecast my work for the day.
10.30am
I deal with non-urgent but time-sensitive matters. This includes sending new instructions and/or reminds emails to other lawyers and third parties on any matters which I require a response back the same day on. This is so that they have as much of the day as possible to work on the matter.
Also, I review data rooms (an online data-sharing/storage platform for documents involved in a corporate transaction) for any new documents provided or questions answered by the counterparty and pass the information on to the relevant lawyers to review. The latter can take just a few minutes or the rest of the morning (and into the afternoon) depending on the volume and type of new information uploaded in the data room.
11.30am
Grab some form of caffeinated drink and check-in with other Eversheds Sutherland trainees in the team on their capacity. We make sure to help each other out if we can. Someone in the team usually approaches me around this time asking to help on some ad hoc, discrete matters to be completed the same day or within a couple of days, so we arrange a meeting for later to go over the details.
11.45am
I make a start on general corporate/advisory work, such as drafting board minutes, client memos, amending contracts, carrying out research, preparing the post-completion bible etc.
1.00pm
Lunch (30 minutes to an hour). I was told by my supervisor to not eat at my desk unless absolutely necessary as we work long hours and a break will help us be more efficient in the afternoon.
I usually eat with my team or other trainees at the office canteen or if the weather is nice, on a patch of grass somewhere near St Paul's. If there is a team meeting over lunch then we'll eat during the meeting. On Tuesdays, I attend the Eversheds Sutherland choir rehearsal for an hour over lunch and on those days, I eat at my desk afterwards.
2.00pm
I work on some corporate responsibility and/or business development work, such as organising client training, vacation scheme socials etc.
2.30pm
Meeting with a fee earner to be delegated the new task I had agreed to help with.
3.00pm
Resume the general corporate/advisory work I had started in the morning and make a start on the new task. If any delays are expected, inform the relevant supervising fee-earners, so as to manage their expectations.
4.30pm
Back to transactional work. Review and collate any responses and legal comments received from lawyers/foreign counsel. If it is in relation to a legal document, such as due diligence, then update the master documents accordingly and/or bring any relevant information to the client's or supervising fee-earner's attention to further action.
5.30pm
Continue to work on both transactional and non-transactional matters. The last couple of things I do is to record my time for the day and make a list of what I need to do the next day in order of priority.
How long I stay in the office depends on work load, deadlines, client expectations and team support. I was taught that there will always be work so if it can wait until tomorrow, it should but equally what distinguishes one firm's corporate service to another is responsiveness and client care (quality work is given), so there is a balance to be met.
On Fridays, I am usually found at the Eversheds Sutherland office bar enjoying a pint with my colleagues by 7pm. Get prepared to study the BPTC and stay ahead throughout your legal studies. We've compiled the best tips that will help you to be successful.
Words: Julie Jo
Read more: