Published on November 14, 2019 by Lauren Wade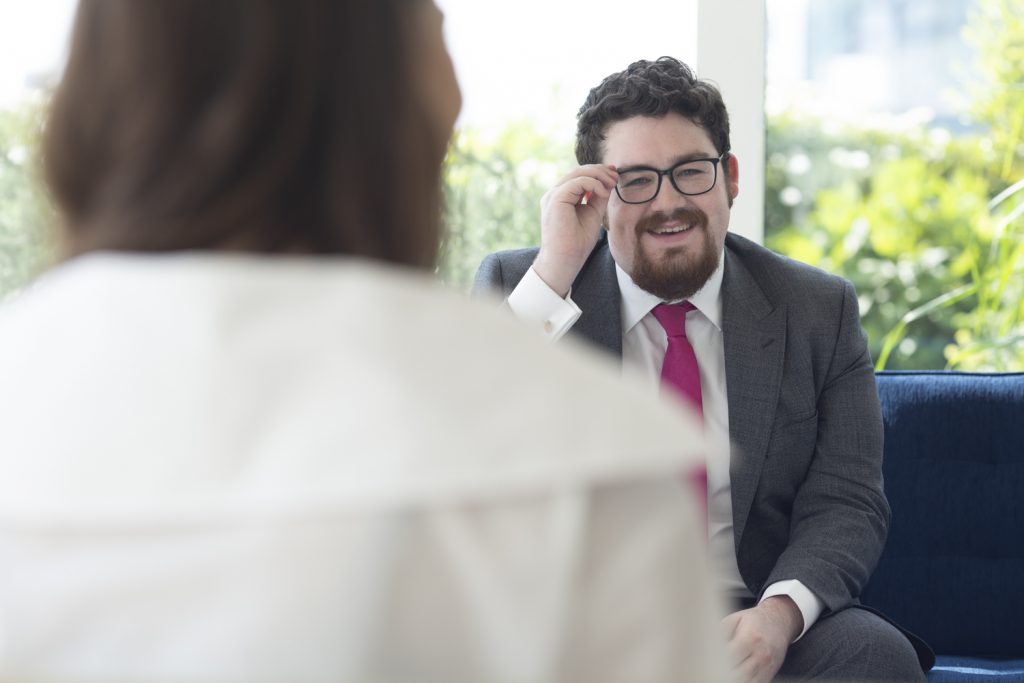 Hear from two senior legal lawyers at leading law firm. Hogan Lovells, to discover the unique paths that led them into the legal profession.
Lewis Fairfax – Associate, Hogan Lovells
From studying foreign languages at the University of St Andrews to taking on headline-grabbing legal projects. Lewis Fairfax talks about his journey to becoming an Associate at Hogan Lovells' Corporate Litigation, Investigations, Contentious Insolvency & Fraud team.
How did you get into law?
I was state school educated and the first in my family to study beyond 16, let alone go to university. I graduated in 2015, then did my Graduate Diploma in Law (GDL) in Leeds, but let's rewind to when I first came across law as a profession. I was in my fourth year at St Andrews, doing a stint overseas as a translator and English teacher.
During that time, I was asked to give English lessons to some lawyers based in Monaco. Bored with grammar (who would have thought?), they asked me to prepare lessons on the English legal system – something I knew nothing about. Undeterred, and armed with a blank PowerPoint, I started researching law in England. A few lessons in, I realised that I was enjoying the law far more than I was enjoying teaching. That's how it all began for me, and I've not looked back since.
Are there international opportunities available at the firm?
My degree may not seem the most obvious launch pad for a legal career, but it's helped me in countless ways. I spent six months seconded to our Paris office where I used my French in social settings and with clients, and I regularly use both French and Russian for our international work.
In fact, almost everything we do is international and cross-border. I work with clients and colleagues across Europe and around the world. Because of this, you really get a sense of being part of a formidable firm doing work that's on the front pages of the financial and industry press.
What did you learn in your first seat?
In my first seat, in litigation, I learned that not all the answers to a dispute are contained within textbooks – and that thinking outside of the box is an attribute that takes years to develop. I remember some of the best advice I got as a trainee: try and act like a junior associate from day one. You don't transform from a trainee to a junior associate at a flick of a switch – you're constantly learning, and acting like the lawyer you want to be is so important.
Why should aspiring solicitors apply to Hogan Lovells?
When it comes to working here, know this: everyone wants to be the best in everything they do – whether that's the top-calibre work across all practice areas, or our commitment to pro bono and social enterprise work. It makes for an inspirational, positive and inclusive culture, which you'll feel the moment you step through the door on your first day.
Jennifer O'Connell – Partner, Hogan Lovells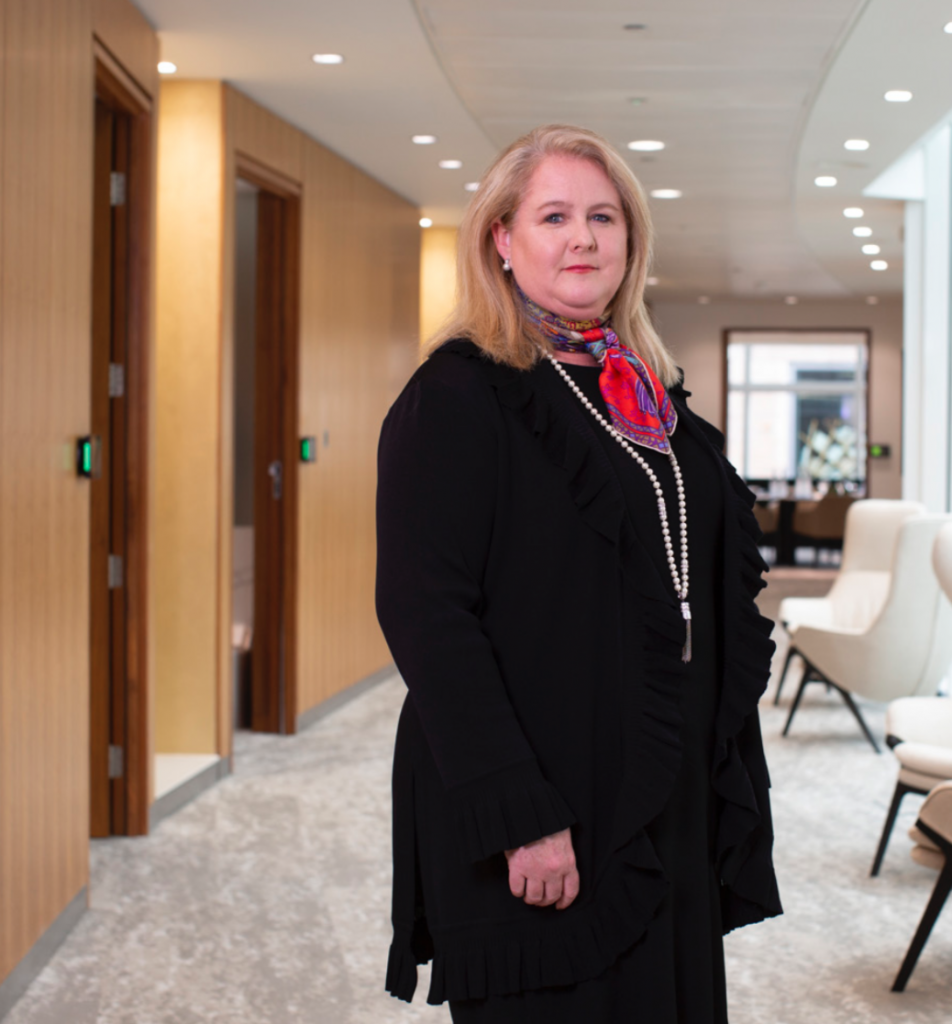 From a young age, Jennifer O'Connell knew she wanted to be a lawyer. Her journey led her in lots of different directions – but she wouldn't have done it any other way.
How did you get into law?
I grew up in the US and studied International Relations and Languages at university, spending a year abroad in France. I loved it so much that, after graduating, I returned to Europe and worked as a paralegal. When my year-long contract finished, I accepted a place at the Graduate Institute of International and Development Studies in Geneva. Once I'd completed my master's degree, I got a job with the World Economic Forum focusing on the Davos Conference.
I spent my days reading the latest books on business and management, and designing the content of the conference sessions. My life was suddenly dominated by CEOs, heads of state and top academics from Oxford, Cambridge and Harvard.
I met some amazing people who were commercial top their core and gained unique insights about business, but I realised that I didn't want to build a career in the NGO world. That's when I made the move to London and completed a law conversion course.
What was your experience as a trainee at the firm like?
I wasn't your typical trainee. While highly driven, I was ten years older than my peers with a non-traditional path into law. But at Hogan Lovells, my background was embraced and seen as an asset to the firm.
There were many other reasons why I chose a training contract here too: the global reach, breadth of practice areas and focus on corporate and commercial work – something that was really important to me. Honestly, it felt like home from my very first visit.
What was the work like once you'd qualified?
After becoming a senior associate, I was eager to get some experience on the client side of capital markets. It was a tough decision, but I left Hogan Lovells and spent a few years at a French investment bank.
Ironically, it was my commercial experience that led me back to the firm. Now, as a partner, I can combine all that I want from my career in one role: I'm a business owner, yet still immersed in the law every day.
Yes, my journey here wasn't your typical one. But all that different experience and learning allows me to better relate to my clients' needs – and I truly believe it's made me the lawyer I am today.
---
Keep up to date with legal news with our fortnightly commercial awareness newsletter.
Boost your commercial awareness
---
Read more: