Published on September 2, 2020 by Holly Porter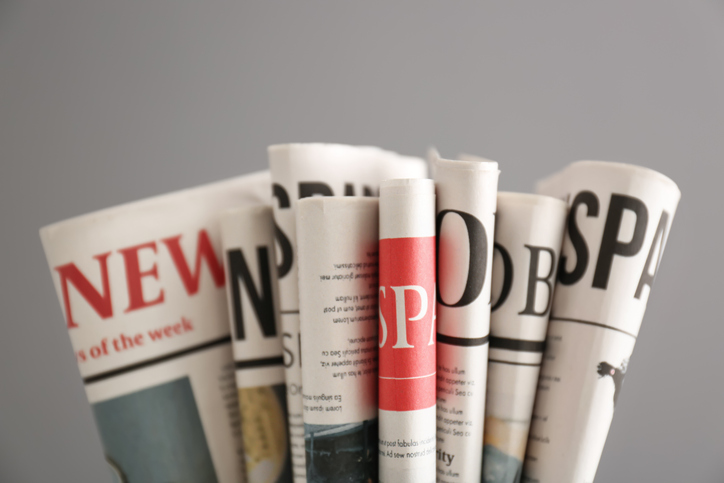 Welcome to The Lawyer Portal Monthly News roundup for August 2020. This month, we discuss new statistics showing the increase in the use of stop and search during the lockdown, the court of appeal ruling that the judicial review into the government's handling of COVID-19 should continue and TikTok's legal challenge against President Trump. And, of course, we will discuss some the fall out over this years' examination results confusion.
Stop and Search on the Rise
The Guardian has reported that according to an update by the Mayor's Office for Policing and Crime, the tactic was used 1,100 times a day between April and June in London, however only one out of five stops led to an arrest, fine or caution. These figures have renewed interest in the nature of the tactic and prompted further questions as to how genuine the basis for these stops are.
According to the Metropolitan Police, "stop and search results in drugs and dangerous weapons being taken off the streets" and officers should continue to use it "lawfully and ethically where there are grounds for a search." However, as research shows that there has been a disproportionate use in stop and search against black men, the Shadow Home Secretary highlighted that the use of the power should be "intelligence-led" and "transparent."
---
Want regular information and advice on how to get into law?
Receive Free Information Tailored to You
---
Court of Appeal to Hold Government Ministers Accountable for COVID-19 Responses
Simon Dolan, the founder of the Keep Britain Free movement, says that with the potential for a second lockdown consistently looming, it has become even more important to ensure that the government is being subject to "adequate parliamentary scrutiny" which he believes was lacking in their responses from the outset of the pandemic.
Dolan's initial High Court challenge was originally denied by the courts however following subsequent review by Lord Justice Hickinbottom, the case was allowed to proceed.
The next hearing is expected to be heard in the Court of Appeal at the end of September. Read more here.
TikTok to Launch Legal Action Against Donald Trump's Ban
Donald Trump has issued an executive order aimed at banning Chinese short-form video app TikTok from mid-September in the US. The Trump Administration states that this move is in the interests of national security as the apps are based in China and they have fears that sensitive user information may be passed to the Chinese government. The app has tens of millions of active US users.
TikTok argues that after trying to engage with the Trump administration about the issue that they have had to resort to judicial action to ensure the rule of law is upheld. The challenge is expected to begin shortly.
Similar calls for it to be banned in Australia have been considered earlier this month. However, Australian national security agencies subsequently found that there were no serious national security concerns stemming from the company and Prime Minister Scott Morrison confirmed that they had found "no reason" to restrict the app at the present time.
It has been reported by various news outlets that Microsoft has entered into talks to buy TikTok, this would allow US citizens to continue their use of the app.
Read more about the US' potential TikTok ban
2020 Examination Results
This month saw a media frenzy when examination results were published in Scotland, England, Wales and Northern Ireland this month only to show massive downgrading having occurred due to the government's COVID-19 grading system.
The drama began when students in Scotland received their Highers results only to note that a quarter of all the recommended results for pupils had been downgraded. Subsequently, the Scottish government u-turned to allow all original downgraded grades to be replaced with original centre-assessed grades. This came after an outcry that individual students were being unfairly penalised because of where they lived or their school's historic academic performance.
The following week when A-Level results were published, more turmoil occurred when it came out that an estimated 40% of A-Level results had been similarly downgraded as in Scotland. This led to calls for the government to act to remove the system set up to grade this years' exams, which had been adversely affected by COVID-19 leaving students unable to take in-person examinations. The system was reportedly based on a statistical model.
In response to the chaos, amongst other students who have been seeking to challenge their grades legally, A-Level student Curtis Parfitt-Ford has launched a legal challenge against Ofqual, the English office of exam regulation. Curtis argued that he was not going to stand by and watch his cohort "getting the grades they don't deserve."
In a letter to Ofqual, Parfitt-Ford's legal team described the grading model as one which is "irrational, arbitrary, fails to take account of relevant considerations" and possibly unlawful.
Words: Alicia Gibson
Previous Legal News Updates: