Published on April 29, 2020 by lauraduckett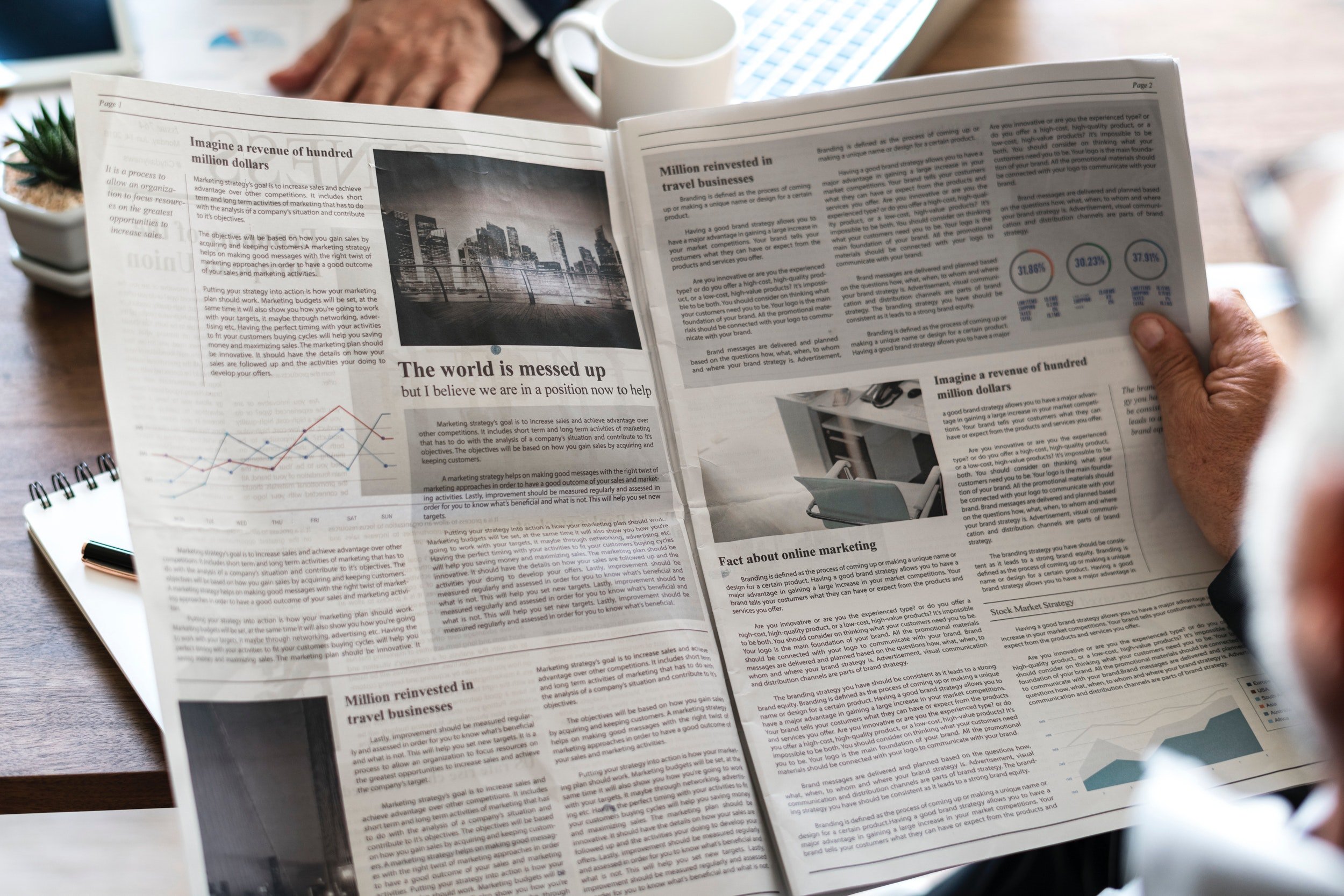 Welcome to The Lawyer Portal Monthly News roundup for April 2020. This month an appeal court in Canada has ruled on a "rock, paper scissors" bet, the first hearing was held in a case brought by the Duke and Duchess of Sussex against British tabloids, the Medical Defence Union sought legal immunity for NHS medical personnel facing pandemic and former appeal court judge and leading judicial activist Sir John Laws sadly passed away.
A Man Who Owed Over $500,000 for Losing a Game of Rock, Paper, Scissors" Has Debts Written Off
The Quebec Court of Appeal discussed whether the game required any skill or whether it merely depended on luck. Luckily for a man who accumulated debts of over half a million dollars, according to Quebec law, any contract for a bet requires the activity to require more than simply chance. In addition, the bet must not be for an excessive amount.
In the original judgement in 2017, Justice Chantal Chatelain ruled that whilst rock paper scissors could "call upon the skill of parties" that the bet was "too excessive" and for that reason the contract was invalid. The Court of Appeal upheld this decision.
The Scottish Government Publishes a Bill that Would Decriminalise Blasphemy
Scottish lawmakers have said that the criminalisation of blasphemy, "no longer reflects the kind of society in which we live." Justice Minister Humza Yousaf said that in order to modernise the legislation, the new Scottish Hate Crime Bill will cover a wider variety of discriminatory actions such as discrimination against disability, religion, sexual orientation, age and race.
Humanist UK, who has campaigned against blasphemy laws since 2015, has highlighted their support for the bill.
The last time the laws against blasphemy were actually used in Scotland was in 1842. Similar laws prohibiting blasphemy were repealed in England and Wales in 2008.
A Remote Privacy Claim Hearing Brought by The Duke and Duchess of Sussex is Held Before a Virtual Court
The Sussexes listened in to the preliminary hearing from Los Angeles, during which lawyers for Associated Newspapers argued that some of the claim should be struck out.
Anthony White QC for Associated Newspapers said "allegations of dishonesty and malicious intent" were not relevant in a misuse of private information case.
Associated Newspapers also seeks to strike out references to other articles, alleged to highlight an agenda against Meghan.
The Duchess of Sussex is suing publisher, Associated Newspapers for misuse of private information, copyright infringement and breach of data protection. This comes after five articles in a newspaper that it owns published some of the contents of a private letter from her father, written to her in 2018. Associated Newspapers denies these claims.
The judge reserved judgement at this time.
Calls for a Debate Over "Immunity" Against Medical Negligence Claims for Staff Working During COVID-19 Pandemic
The Government has received a warning from the Medical Defence Union (MDU) that the NHS could be faced with a hoard of costly medical negligence claims if some form of immunity is not given to medical personnel working through the Coronavirus outbreak.
The MDU has commented that in the UK, not only are our doctors working outside their expertise in areas where their knowledge may be outdated, but retired doctors and nurses have been called back to the NHS and medical students have been drafted in before their training is complete.
Whilst the UK government has said they will provide indemnities for future legal action, the MDU worries that this could cost the country greatly and damage the careers of those who have risked their lives during the pandemic.
Court of Appeal Judge The Rt Hon. Sir John Laws Passes Away
Sir John Laws, who was 74, passed away on the 5th April 2020 after spending three weeks in hospital. Laws, who will be a recognised name for law students across the UK, was one of the leading authorities on public law.
Many friends and colleagues have paid their respects to a truly loved and respected man in the legal industry. Mark Hill QC, the chair of the Ecclesiastical Law Society described him as a "most gregarious man…who enjoyed life's richness." Nigel Pleming QC described his friend as "one of the greatest lawyers of our generation."
A particular advocate for the primacy of the constitution over Parliament, he was called to the bar in 1970 and practised from 39 Essex Chambers. He was appointed as High Court Judge in 1992 after representing the government as First Treasury Counsel and was, in 1999, appointed to the Court of Appeal.
After retirement from the bar in 2016, he took up a post as the A.L Goodhart Visiting Professor of Legal Science at The University of Cambridge and was also an Honorary Fellow of Robinson College, Cambridge.
Words: Alicia Gibson
Read More Monthly Updates
February 2020: Islamic Faith Marriages, Shamima Begum, Terror Laws & More
March 2020: Coronavirus Bill Passes, Harvey Weinstein, Gender Neutral Passports & More