Published on December 2, 2019 by Sofia Limpo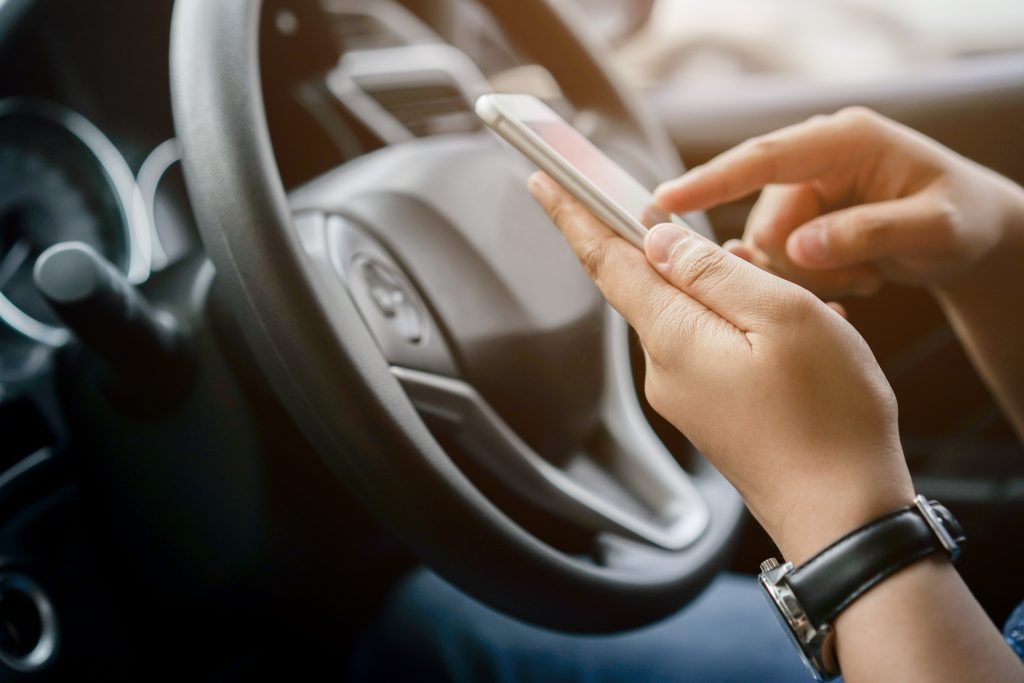 What's happening in the commercial world that you should know about this week? Read about relevant commercial stories below to help you shine at your legal interviews.
Uber loses Licence
Last Monday, Transport for London (TfL) ruled that Uber would not be granted a new licence following concerns over the safety of the cab-hailing business. This meant that Uber's licence expired on 2nd December 2019. Uber initially lost its licence in 2017, and despite the taxi app making some improvements over its two extensions, TfL was still able to identify a 'pattern of failures' in London that risked the safety of its passengers.
So what does this mean for Uber? London has provided an annual average of 25% of Uber's revenue for the last few years, making it one of the firm's key cities. However, the impact on Uber extends beyond purely financial, in that the reputational costs are likely to be far greater.
Do you think Uber should continue to operate in the city due to popular or demand, or should any safety concerns come before this? Are global regulatory practices putting an end to the rise in the gig economy?
HSBC advancing in Blockchain Technology
Last week, HSBC, one of the largest banks in the world, announced its intention to move $20 billion worth of assets into a blockchain platform by March next year. This is around 40% of the assets HSBC holds in their Digital Vault, which will enable investors to access records of securities bought on private markets far more efficiently.
The move marks increased financial services confidence in digital money, building on JP Morgan's creation of their own cryptocurrency, only months after the US bank heavily criticised Bitcoin. However, whilst many banks and other financial firms have invested in finding uses for blockchain, few have found widely used applications. Therefore HSBC's move will be a vast improvement allowing paper-based records of private placements to be digitized, vastly improving efficiency.
Consultants have warned that although the move will be financially successful for the bank, the results may not be immediately visible – huge efficiencies and savings will likely not be seen until after the first year.
How do you think the other UK banks will respond to HSBC's deployment?
Louis Vuitton buys Tiffany & Co
Last week, it was reported that the LVMH group (the world's biggest luxury goods company) is buying high-end jeweller Tiffany & Co for £12.5billion. The jewellery retailer has struggled recently with sales declining in most quarters of the last few years. This is likely due to discount retailers appealing to all budgets during and following the recession. Furthermore, analysts have suggested luxury jewellery is less sought after, with technology and wearable technology such as Apple Watches instead taking priority with consumers.
Tiffany & Co chairman Roger Farah had overseen some attempts to appeal to younger consumers such as through the use of Kendall Jenner and Elle Fanning as faces of the brand and recruited as its chief artistic officer Reed Krakoff – the man who transformed US handbag business, Coach. However, these moves still failed to provide anything more than a short-term spike in sales. LVMH's owner Bernard Arnault has argued that he hopes to capitalise on Tiffany's 'unparalleled heritage' and revitalise the business using similar methods which contributed to the success he had with fellow jewellery retailer Bulgari.
Do you think wearable technology will threaten high-end jewellers in the long-term or is this just a trend? Do you think that all luxury retailers are suffering from the increase in online comparisons?
Black Friday 2019
29th Friday 2019 saw impressive results from e-commerce retailers with a global spend of over $7.4billion. This marks the second-largest online spend in history, only beaten by Cyber Monday in 2018, where sales reached $7.9billion. However, although figures have not yet been confirmed, analysts have predicted that Cyber Monday 2019 (2nd December) will have sales reaching over $9billion globally, a near 20% increase on last year. It must be noted however that US sales contribute most significantly to Cyber Monday sales.
In contrast, in-store shopping saw poor results with traffic down on last year by 2.1% and an average transaction value drop of 6.7% compared with 2018. Black Friday store attendees described their experience as 'calmer' than before and there was certainly a marked change from the frenzied atmosphere of stores on Black Friday in the past.
Statistics for 2019 have not yet been confirmed – however, Amazon is expected to dominate the markets with a share of 32.9% in 2016, 32.3% in 2017 and 29% in 2018, despite huge walkouts and protests in France and Germany.
What do you think retailers can do in order to attract more in-store customers on seasonal reduction periods such as Black Friday?
Success for Tesla
Tesla continues with global success this quarter, with the announcement of their first European factory in Germany and the unveiling of the futuristic Cybertruck.
Earlier in November, Elon Musk announced that Tesla will begin building a factory in Berlin, which will be used to manufacture cars, batteries and powertrains, whilst praising outstanding German engineering as the motivation for the move. Brexit has deterred Musk from setting up a European base in the UK, which he had previously suggested in 2016. The Tesla boss argued that it would have been too risky. It is predicted that the European Gigafactory will create over 5000 jobs and cheaper cars in Europe.
On 22nd November, Tesla unveiled its new pickup truck, which, despite a botched demonstration where its windows smashed, managed to garner nearly 200,000 orders within 3 days of the launch. Therefore, it appears as though Tesla will successfully capitalise on this year's 14.4% vehicle sales.
What are the larger impacts of Tesla expanding into Europe? Are there any knock-on effects for German car manufacturers?
Words: Holly Porter
---
Sign up to our commercial awareness newsletter for fortnightly updates sent straight to your inbox!
Boost your Commercial Awareness
---
Missed our last commercial awareness update? Read it here.
Read more commercial awareness updates: