Published on December 9, 2019 by Sofia Limpo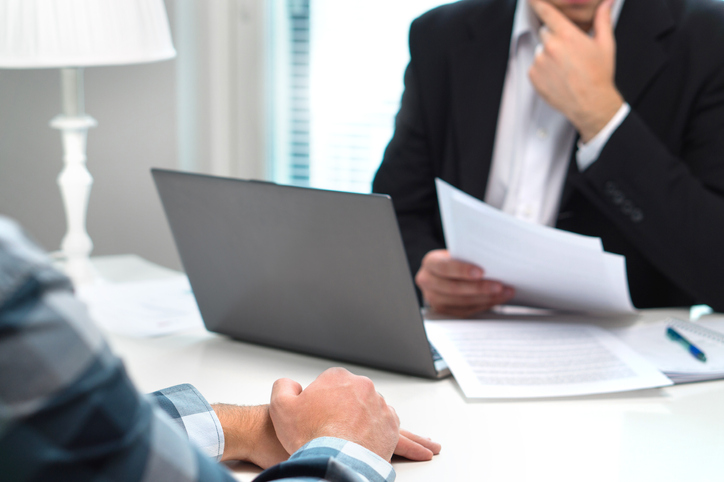 Fairness in the workplace is a vital part of a successful business or public body. One of the most significant pieces of legislation to govern employment law is the Equality Act 2010.
The Act was passed with the aim of improving equal job opportunities and fairness for employees and job applicants, and provides that it is unlawful to discriminate against workers on the following grounds: sex, religion, pregnancy, race, sexual orientation, marriage and civil partnership, gender reassignment, disability and age.
Despite this employment discrimination cases still do arise, some sparking great controversy. In this blog, we take you through six controversial employment discrimination cases that have occurred in recent years.
1. Meseret Kumulchew vs Starbucks [2015]
Focusing on dyslexia discrimination in the workplace, the employment tribunal held that employers have a positive duty to make reasonable adjustments for its dyslexic employees in the case of Meseret Kumulchew vs Starbucks.
The employer had accused the employee of falsifying documents at work, which subsequently led to her being given lesser duties and told to retrain, causing her to feel suicidal. The employment tribunal found that the employee had been discriminated against because the employer had been made fully aware that the employee was dyslexic, and therefore had difficulties reading and writing, and so should have been shown how to do the tasks visually.
2. Government Legal Service v Brookes [2017]
This case discusses disability discrimination in recruitment, and serves as a reminder to employers of the need to be flexible when it comes to recruitment selection methods and disabled applicants.
In Government Legal Service v Brookes, the employer required all job applicants to complete an online multiple-choice psychometric test. The claimant, who has Asperger's syndrome, asked if she could submit her answers in a short narrative form because of her condition. This request was refused and she was told that an alternative test format was not available. The claimant brought claims of indirect disability discrimination, a failure to make reasonable adjustments and discrimination arising from disability.
The Employment Appeal Tribunal (EAT) upheld the decision that the requirement to complete the psychometric test placed the claimant at a particular disadvantage because of her condition. Despite the fact that the employer had a legitimate aim in operating the test, the means of achieving that aim was not proportionate.
3. Lee v Ashers Baking Company Ltd [2018]
Popularly known as the "gay cake" case, the Supreme Court held that a Christian bakery did not commit direct sexual orientation discrimination in the provision of goods and services when it refused to fulfil a cake order with a message in support of same-sex marriage.
The key point here was that the bakery would have refused to supply such a cake to anyone, whatever their personal characteristics. In this way it was held that there was no discrimination on grounds of sexual orientation.
4. WM Morrison Supermarkets Plc ("Morrisons") v Various Claimants [2018]
This case explores the extent of an employer's vicarious liability for the criminal actions of an ex employee in relation to data breaches on a massive scale.
In November 2013, an employee of the appellant, Mr Skelton, downloaded payroll data he was entrusted with at work onto a personal USB stick and took it home. In January 2014, he uploaded the data onto a file-sharing website and later sent it to newspapers. He was motivated by a grudge against the appellant. He was arrested, convicted of a number of offences and sentenced to 8 years of imprisonment.
More than 5,500 employees whose personal data had been disclosed issued a claim against the appellant claiming damages for breach of the Data Protection Act 1998 (now repealed and replaced by DPA 2018) and/or for the misuse of private information and/or breach of confidence either by the appellant directly, or by Mr Skelton, in respect of whose acts the appellant was alleged to be vicariously liable.
The appellant argued that it was not vicariously liable on all counts because it had taken appropriate measures to mitigate the risk of such a data breach occurring. Despite this, the Court of Appeal held that the appellant had not done enough to mitigate such a risk, and so did not effectively avoid liability.
The Court of Appeal's judgement demonstrates that having appropriate organisational and technical measures in place are not sufficient to ensure that an employer avoids liability, and advises that employers must also ensure that they have appropriate insurance coverage.
5. Eweida and others v United Kingdom [2013]
This case discusses indirect religious discrimination in relation to an employer's uniform policy.
An employee was sent home by her employer because she refused to remove a visible Christian cross, which contravened the company's uniform policy which prohibited the wearing of any visible item or adornment around the neck (such as jewellery). The only exceptions to this rule were religious items regarded as a 'mandatory scriptural requirement', which could not be concealed.
The employee claimed indirect discrimination on the basis that the rule put Christians at a particular disadvantage. However, since she was unable to demonstrate that wearing a cross was a scriptural requirement for Christians, her claim was unsuccessful in the employment tribunal, the Employment Appeal Tribunal and the Court of Appeal. In contrast, the European Court of Human Rights held that, in failing to protect a Christian employee's desire to manifest her religion by wearing a visible cross at work, the UK breached the positive obligation under art.9 of the European Convention on Human Rights to secure her right to freedom of expression.
6. The Chief Constable of Norfolk v Coffey [2019]
This recent case is perhaps a landmark case in employment law, being the first claim to be upheld by an appeal court on the grounds of perceived disability without having to show that there was an actual disability present.
The case concerned a serving police officer who was refused a transfer on the basis that, at a medical hearing, was found to be suffering from some hearing loss with tinnitus, and so she fell short of the National Recruitment Standards. However, it was made clear that this standard was simply just guidance and not binding. Individuals should be assessed independently and on their abilities. At the medical hearing, the medical adviser noted that she had undertaken her role without any undue problems and was recommended an 'at-work test' which was not accepted and the Claimant's application for transfer was declined.
Thus it was held that the Equality Act includes direct discrimination because of perceived disability, which was what happened in this case as the employer perceived the Claimant to have a 'progressive condition'. There was direct discrimination because the employer's misperception stemmed from a stereotypical assumption about the effects that it would have on the Claimant.
7. Shamoon v Chief Constable of the Royal Ulster Constabulary [2003]
Though this case did not result in the Claimant being successful, it did highlight some important factors when determining the choice of a comparator in direct discrimination cases.
The facts of this case are as follows: A female police officer claimed direct sex discrimination on the basis that certain responsibilities were removed from her because of complaints made on how she carried out her duties. By removing these responsibilities, it meant that she could not be promoted. She claimed that this less favourable treatment was because of her gender, noting that two male officers of the same rank in the same police force doing the same job, in contrast to her, were promoted. However, the House of Lords held that these male officers were not 'like for like', as is required by section 23 of the Equality Act because no complaints had ever been made against them.
In making this decision the House of Lords stated that: The comparator's circumstances must be the same as, or at least not materially different from those of the claimant; and Aahypothetical comparator can be used in cases where it is not possible to identify an actual comparator.
Words by: Sofia Limpo and Leah Redden
Find out more about employment law in our guide.
How much do you know about employment law? Test your knowledge with our two-minute quiz!
How Much do You Know about Employment Law?
Further Reading