Published on November 5, 2019 by lauraduckett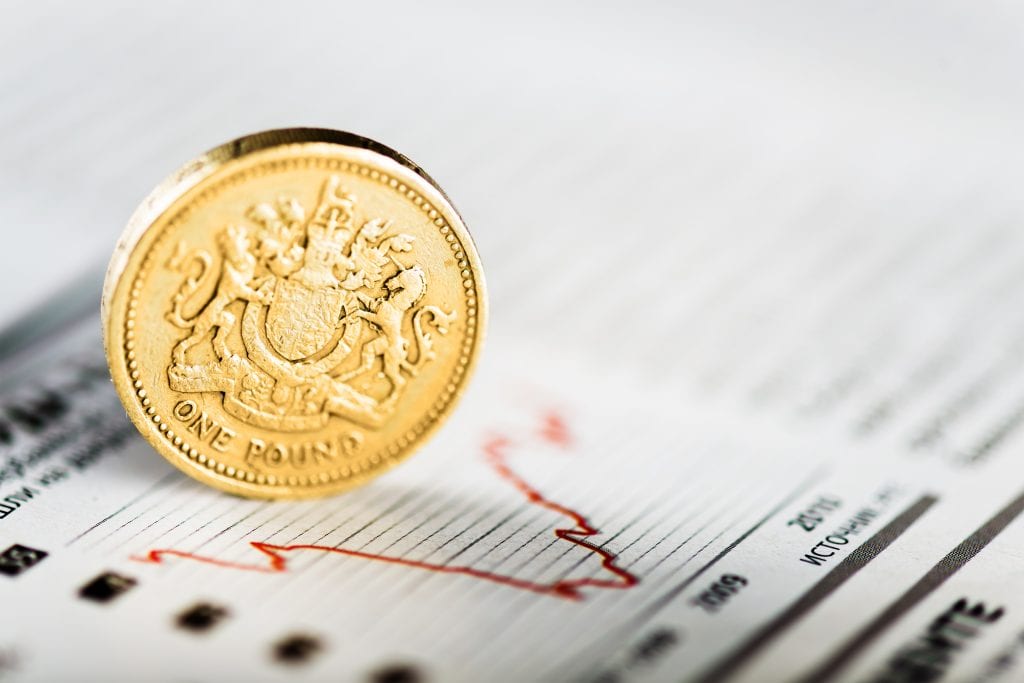 What's been happening in the commercial world over the last two weeks? Read on to find out!
Google Buys Fitbit for £1.6bn
Last week, it was announced that Google is expanding into the fitness tracker and smart watches market through its acquisition of Fitbit. The wearable technology company has recently been making losses and its stock price never rebounded from unpopular products released in 2014, hitting a low of $2.81 in August.
Google has agreed to buy Fitbit for £1.6bn with the intention of completing the transaction in 2020. Although share prices jumped by 40% following the announcement, questions remain about the ethics of the acquisition.
US and EU regulators have long been suspicious of tech giants buying other companies, therefore Google will likely be subjected to a thorough investigation before the move is approved.
Fitbit users should also be considered when analysing the acquisition. Following the announcement, many users expressed concerns surrounding their health data being shared with Google.
Saudi Aramco IPO
Saudi Aramco, officially named the Saudi Arabian Oil Company is one of the largest companies in the world in terms of revenue – it is thought to be worth around £927bn. On Sunday, the company confirmed the 2 year-long rumours that it will list on the Riyadh stock exchange, likely to be the world's largest IPO.
Important points to be aware of:
Bloomberg (a financial news service) estimated Saudi Aramco's worth at $1.2trillion (£927bn); Riyadh has argued its valuation should be $2trillion – this difference contributed to the delays in going public
There is a risk that Saudi Aramco may face similar problems to tech disrupter companies such as WeWork and Uber, who failed and performed poorly respectively, when launched on the stock market, due to hesitant investors
Oil prices this year have dropped, which is likely to affect investor confidence
Geopolitical tensions have contributed to the volatility of the crude oil market, which is likely to continue
Mothercare Goes into Administration
Mothercare is the latest British retailer to go into administration, resulting in the close of 55 of its 79 stores as part of a company voluntary arrangement. Following a loss of £36.3million last year, the baby and maternity retailer failed to find a buyer for the company. Earlier in 2019, the company sold the Early Learning Centre (its toy brand) in an attempt to keep the business afloat, but this did not have the rescuing effect Mothercare had hoped for.
This administration does not include Mothercare's overseas business.
Threats of a World Recession?
On 31st October, it was announced that Hong Kong had been plunged into a recession after economic activity contracted by 3.2% in the 3rd quarter. Economists have predicted that the negative growth will continue into 2020.
There are a number of reasons for this:
Hong Kong is one of the many countries hit by the US-China trade war
Anti-government street protests have led to a drop in tourism and the smashing of shop windows and blocked roads has inevitably led to a drop in retail sales
The combination of these factors has negatively affected business confidence, leading to a lack of investment
Germany has also faced economic difficulties and is close to a recession. The country faced negative growth in its second quarter and growth of only 0.2% in the third quarter. However, even this was an improvement on the forecast of economists.
But why is the German economy struggling?
As one of the world's greatest exporters, the country has been hit by the poor global economic environment – with a decline in exports.
One of Germany's main export markets is China – therefore trade was key in negatively impacting the German economy
Economists have questioned whether the UK's departure from the EU has also had a negative effect
With Germany being the fourth largest economy globally, should we be worried about a global recession?
Impact of US-China trade war in the states
Much like Chinese economic growth (discussed in the last update), US economic growth has slowed in the third quarter to 1.9%, falling short of the drop economists had predicted to 1.6%. Whilst there was a fall in business investment, consumer spending remained relatively high. Therefore, as a whole, the US economy has not struggled as much as economists had predicted.
However, individual companies continue to be affected by the trade war, the latest of which is Bloomsburg Publishing. Overnight, books printed in China became 15% more expensive. Although representatives of the company have brushed off any concerns about their future, the tariff should be seen as adding publishing to the food, clothing and pharmaceutical industries that have already been affected by the US-China trade war.
Words: Holly Porter
---
Sign up to our commercial awareness newsletter for fortnightly updates sent straight to your inbox!
Boost your Commercial Awareness
---
Missed our last commercial awareness update? Read it here.
Further reading: How to Improve Your Commercial Awareness