Published on October 8, 2019 by Lauren Wade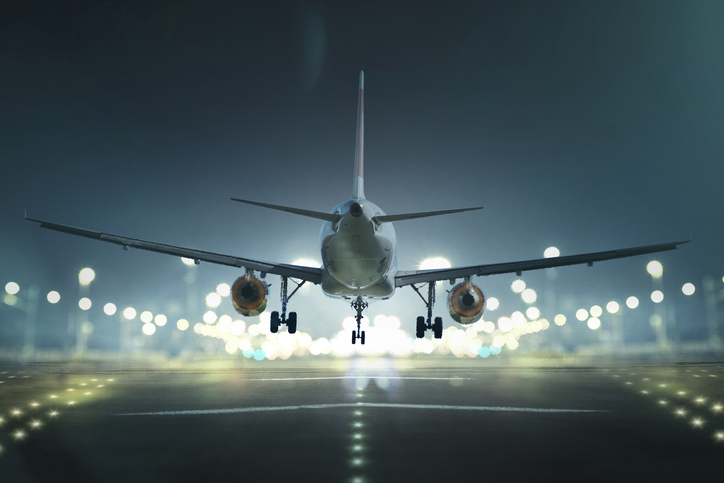 Read about the Thomas Cook collapse, the fall of Forever 21, Uber's new job app and more in our commercial awareness update.
---
Visit our commercial awareness section for all you need to know about this vital skill.
Commercial Awareness Guide
---
Thomas Cook Saga
Thomas Cook's collapse has rumbled on into October.
In 2018, 19 million customers in 16 countries were served by Thomas Cook's 22,000 strong staff.
Analysts have suggested that there are many reasons for the company's collapse – both long and short-term:
Brexit: Consumers have been more reluctant to spend money on holidays in the past few years
The growth of cheaper online competitors, e.g. EasyJet and Jet2
Consumers' desire to book parts of their holidays independently, which has become much easier in recent years
Because Thomas Cook relied on their brand name and ensuing loyalty, they held very little in the way of tangible assets – therefore when bookings fell, so did the value of the company
Decisions by the executives of the company (led by CEO Peter Fankhouser) awarded themselves millions of pounds worth of bonuses in order to retain their talent
The failure to reach a successful rescue package. In May 2019, Thomas Cook reported a £1.5 billion loss, which alongside Citigroup bank's description of the company's shares as 'worthless' indicated the severity of the situation. In response, executives put Thomas Cook up for sale, hoping to conclude a £750 million rescue package with its largest shareholders Fosun (a Chinese investment company). However, other creditors (namely the Royal Bank of Scotland) demanded the company find another £200 million, which it was unable to do.
None of these factors alone explain the collapse, but there is a consensus amongst analysts that the deterioration of Thomas Cook came from some amalgamation of these factors and the rescue talks this summer were too little too late.
The illustrious travel agency was founded in 1841 and had garnered British loyalty throughout the years, enabling recent average annual sales of £9bn.
PayPal First to Drop out of Facebook Cryptocurrency
Facebook's cryptocurrency Libra has long been controversial, with criticisms regarding regulation and money-laundering being the norm. The proposal has been scrutinised by EU antitrust officials and both France and Germany have pledged to block Libra from operating in Europe, instead backing the development of a public cryptocurrency.
However, the US-based technology company received its greatest blow last Friday after PayPal officially pulled out of the project without an explanation for their withdrawal. This decision was not particularly surprising because the online payments company was the only one of the 28 Libra backers not to attend a recent meeting in Washington.
Speculation has begun as to whether any of the other backers, namely Visa, MasterCard and Stripe (an American technology company) might be encouraged to pull out, which would be hugely detrimental to the establishment of Facebook's Libra.
The Rise of Nike and Fall of Forever 21
On Sunday 9th September, fashion retailer Forever 21 filed for bankruptcy. This follows in the footsteps of Topshop and many others as the high-street continues to struggle to compete against e-commerce.
Part of the recovery plan involves closing 178 stores across the US and many more in Europe, as well as completely exiting from Japan, closing all branches there. Similarly, whilst Karen Millen (and its subsidiary brand Coast) went through pre-pack administration in early August, the Australian branch of the operation went into voluntary administration at the end of September, with all stories in the country gradually closing, which goes to show that the fall of the high-street really is an international affair.
Despite the current retail climate, Nike (an American sports clothing company) experienced a 6% increase in its share price last week. This success continues from the company's quarterly revenue of $10.7 billion, an improvement upon the projected figure of $10.4 billion.
Furthermore, despite the economic effects of the US-China trade war and ensuing tariffs on each other's goods. Nike's sales in China increased by 22% in the first quarter of this year compared to last year. The company's CFO has attributed the success to strategic investments which accelerated the company's digital transformation.
Uber Launches Job App for Gig Economy Workers
Following a difficult few months for Uber in its core cab-hailing business, the company has branched out, developing a new app which matches casual workers with employers.
The app: Uber Works launched on Friday in Chicago with a view to rolling out more widely in the future. Uber purports to partner with as many local businesses as possible within six job categories: back-of-house, warehouse, cleaning, customer service and general labour.
Whilst the concept of using an app to connect flexible workers with work is not a new one, (having been used in Fiverr, Taskrabbit and Amazon's delivery system), it is a new challenge for Uber which it hopes will lift performance to at least match or outperform their IP price.
This new move from Uber begs the question: with the increasing popularity of flexi-hours in the workplace is a much larger model for gig economy workers economically sustainable?
Missed last week's commercial awareness update? Read it here!
Words: Holly Porter
Related Articles: