Published on January 20, 2020 by lauraduckett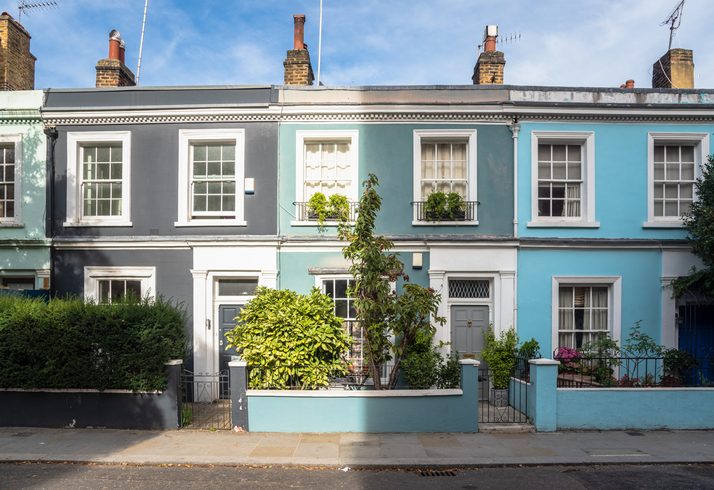 What's been going on in the commercial world over the past two weeks? Find out in TLP's second 2020 commercial awareness update!
Trouble for Regional Airline Flybe
Last week, the government agreed on a rescue plan with regional airline Flybe. Ministers have agreed to work with Flybe to figure out a repayment plan for tax debt rumoured to be over £100m. Business Secretary Andrea Leadsom has argued such a deal will keep the company in operation which, she sees as fundamental. The deal will please the British Airline Pilots Association (a union) through the protection of 2,400 jobs, and passengers because the airline will continue flying to all of its current destinations.
One of the reasons Flybe is so popular is because it reaches regional airports neglected by other airlines. Northern Ireland would be heavily affected if Flybe went under, leaving Belfast City Airport with only four flight routes. Flybe has a particularly strong presence in Exeter, Birmingham, Southampton, Manchester and Cardiff. It is also Europe's largest regional airline with links to Amsterdam, Paris and Geneva. If Flybe collapsed, there has been no suggestion of a replacement, leaving many passengers with limited travel options from regional airports.
The proposed deal involves Flybe's main shareholders Virgin Atlantic and Stobart Group pouring further money into the company. More controversially, the government has promised to review the £26 APD (air passenger duty) that is levied on domestic UK return flights, which Flybe has argued is one of the main contributors to its losses.
Main criticisms have come from the CEO of British Airways who has argued that this a misuse of public funds because the taxpayer should not be covering the airline's mismanagement. Furthermore, environmentalists and Green party leader Caroline Lucas have been critical of the deal, arguing domestic flights should be reduced in number not in price.
Food for thought: Do you think the government should be bailing out Flybe? Is there an alternative to levying APD?
UK Housing Market Bounces Back
Since the general election last month, the UK housing market has enjoyed a 'Boris bounce', with an increase in house sales and a returned confidence.
Interestingly, some of the UK's most expensive homes have been sold since the election including the purchase of £200m mansion by a Chinese property tycoon, a £65m house for a European family and a £50m property in Chelsea for a US client. The greater market confidence combined with banks increasingly offering larger mortgages at lower interest rates are the major causes of such sales.
So what do you think are the wider implications of these low-interest rate mortgages for the housing market at large? And how might the market have differed if Jeremy Corbyn was elected as Prime Minister?
Huawei Use in the UK
It has been announced that BT and Vodafone will lobby Boris Johnson arguing for the allowance of Huawei technology in the UK's 5G phone network. Philip Jansen (BT's CEO) has argued that there is a lack of evidence of Huawei's proposed security risk whilst his counterpart at Vodafone, Nick Read has pointed that a total ban on Huawei could put the European rollout of 5G services back by two years. Both have criticised the idea that the UK telecoms industry will be left relying on only two players: Nokia and Ericsson, arguing this level of market dominance would be unhealthy.
Last week, senior US administration officials flew to the UK to demand the reversal of an initial decision to allow Huawei to supply some non-core elements of the future 5G network. However, these tensions have yet to subsist with reports that the Prime Minister is frustrated that the ban comes with no plan B or an alternative solution. Boris Johnson's official statement was that "The British public deserves to have access to the best possible technology. We want to have a gigabit broadband for everybody".
However, he did go on to acknowledge international relations, stating that he did not want to prejudice national security or the relationships within the 'Five Eyes' intelligence partners. (An intelligence alliance consisting of Australia, Canada, New Zealand and the United Kingdom). The Trump administration has previously made threats that the allowance of Huawei technology in the UK would jeopardise the UK's position in such initiatives.
Consider the following: Do you think Boris Johnson should allow use of Huawei technology? How important is this issue for Anglo-American relations?
Tough Christmas Hits Arcadia
Following a tough Christmas where sales for the Arcadia group fell by 14% in 12 weeks, Philip Green (the company's chairman) has been forced to close more stores, including the company's Westfield Stratford site. The majority of the 12 store closures include a Topshop but Dorothy Perkins, Burton and Miss Selfridge have also been affected. This comes after last year's rescue restructure where Green secured 70% rent cuts at the Wolverhampton, Bolton and Worthing sites, which have evidently failed.
Arcadia is anticipating the close of a further 25 stores in 2020, following a statement last June that the group was planning to put the property arms of Evans and Burton into administration.
Talking point: Can you think of any reasons why Christmas 2019 a particularly bad year for retailers?
Are the 2020s a Mirror of the 1920s?
The Head of the IMF (International Monetary Fund) Kristalina Georgieva has warned that the 2020s come with a risk of another Great Depression. She has attributed the two key causes of this as inequality and financial sector instability.
Georgieva singled out the UK as having one of the largest inequality gaps but made reference to the OECD (The Organisation for the Economic Co-operation and Development) at large, where it has been recorded that income and wealth inequality has reached record highs. This is reminiscent of the early 1920s.
Financial sector instability has been a defining feature of the 2010s and with recent increasing trade protectionism, the problem is likely to worsen. Georgieva has argued that global efforts need to be made to stabilise the financial sector in order for there to be greater certainty which would mitigate any ensuing financial depression.
Food for thought: What can global governments do to try and temper the threat of another financial depression? Which other countries have massive wealth inequalities? What can be done to combat this?
Words: Holly Porter
---
Sign up to our commercial awareness newsletter for fortnightly updates sent straight to your inbox!
Boost your Commercial Awareness
---
Missed our last commercial awareness update: Find it here!
Read more commercial awareness updates: