Published on February 17, 2020 by lauraduckett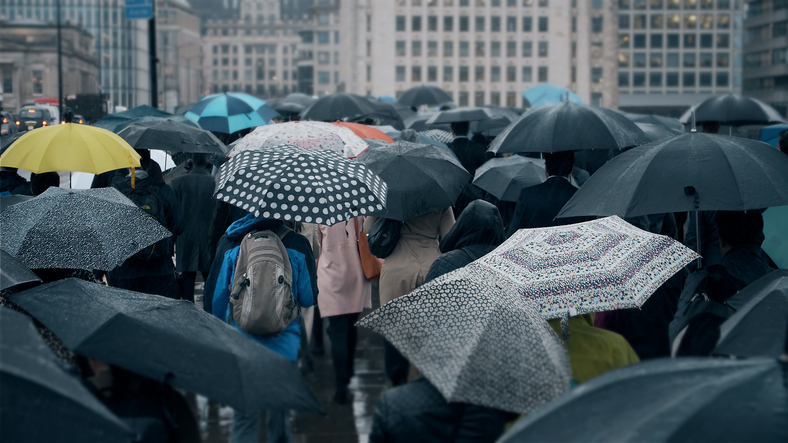 What's been happening in the commercial world over the last two weeks? Read on to find out!
10,000 Retail Jobs Lost so Far in 2020
Since the start of 2020, the UK has seen a loss of almost 10,000 retail jobs according to the Centre for Retail Research. These job losses come from a variety of store closures including those by Asda and the Arcadia Group. A big contributor is Beales – a department store that collapsed month, putting more than 1,000 jobs at risk.
February 2020 has also seen the first big store closure for the Swedish furniture company Ikea. Of its 22 stores in the UK, its Coventry city centre branch has made consistent losses since 2007 despite several initiatives employed by company bosses. Usdaw (The Union of Shop, Distributive and Allied Workers) has entered into talks with the company over the futures of the 350 workers at the Coventry store.
Although there were predictions that a strong Conservative majority and greater clarity over Brexit would increase consumer confidence, festive spending was not boosted enough to counteract struggling retailers.
Bicester Village Struggling
Bicester Village, an outlet shopping centre in Oxford providing thousands of retail jobs, is also struggling. The high-end outlet has attracted more than six million visitors each year since 2016. A high proportion of these are tourists – this number puts the shopping centre in the same popular attraction leagues at the British Museum, and higher than both the National Gallery and the Tate Modern.
One of the main attractions to tourists is the ability to claim back the 20% VAT available to non-EU visitors. However, the coronavirus outbreak has led to a sharp decline in the number of visitors to the retail park. Workers at Bicester Village have estimated there has been a reduction by as much as 85% of Chinese visitors to stores. Another contributing factor to this is likely to be the storms the UK has recently been experiencing.
Talking point: Do you think other Ikea branches will be forced to close? What might improve consumer confidence?
Tesla Becomes the World's Second Most Valuable Car Company Value
In the last fortnight, Tesla's market value reached £76.7bn which equates to more than $100bn. Shares in the American electric vehicle company have been steadily increasing over the past few months. Tesla is now the world's second most valuable car company, after narrowly overtaking German automobile company Volkswagen. The Toyota Motor Corporation (Toyota) remains the world's most valuable car company, with a market value approximated at $230bn.
Tesla's electric car technology is industry-leading and the company's investment into battery power enables it to be a potential supplier to other automotive companies, further strengthening the company's financial position. Despite the doubts of analysts, the company has met its previously deemed unrealistic production numbers. Interestingly though, Tesla has far fewer sales than its rivals. In 2019, Tesla sold short of 400,000 vehicles whilst Toyota sold more than 9 million in the first 11 months of the year.
However, Tesla's market position should not be taken for granted. Historically, the automotive company's stocks have been particularly volatile. Furthermore, the construction of its first European factory in Germany, and the costly delays to this coupled with the recent coronavirus outbreak affecting the Shanghai factory will both contribute to a weaker first quarter than predicted.
Talking point: What else do you know about battery power suppliers? Is there a healthy competition in this industry?
Amazon Wins Bid to Block Microsoft $10bn JEDI Contract
Last week, Amazon won a court order to put a temporary halt to Microsoft's contract with the US military. The contract, costing $10 billion would have allowed Microsoft to access a computing deal known as JEDI (the Joint Enterprise Defence Infrastructure). The project, which Amazon was initially favoured to win, aims to store and process classified data, enabling better military communication and more effective use of artificial intelligence.
Many technology firms including Oracle and IBM sought to win the contract to build the cloud computing system for the US military, but it was quickly narrowed down to Amazon or Microsoft. The details of Amazon's lawsuit have not been made public however it is believed the e-commerce company found the Pentagon's decision-making process to be riddled with bias. The political nature of the decision is further stressed given that President Trump and Amazon boss Jeff Bezos have a fractious relationship, which could have spun the awarding of the contract in Microsoft's favour.
Talking point: How problematic is it that the decision-making process for one of the largest information contracts may have been so politically biased?
PwC Has Predicted Storm Ciara Will Cost Around £200million in Insurance Claims
The professional services network PwC (PricewaterhouseCoopers) has estimated that last weekend's 'Storm Ciara' will cost nearly £200 million in insurance claims. This is likely to be worsened by the effects of this weekend's Storm Dennis. Both have brought huge financial damage and the UK insurance market losses for homes, cars and businesses.
Talking point: Which insurance companies are likely to make losses as a result of the storms?
Taxi Company Ola Enters London Market
Last week, Indian taxi firm Ola began operating in London. The ride-sharing company currently offers services in Bath, Birmingham, Bristol, Cardiff, Exeter, Liverpool and Reading.
The move comes following the decision of TfL to end Uber's London licence for failing to implement proper safety procedures. Ola's head of international, Simon Smith has been clear that Ola aims to become the main ride-sharing company in London over the next few years.
Is this a realistic prospect? Currently Uber has 45,000 drivers in London; Ola has 25,000 drivers. Other competitors include Bolt and Kapten which have 35,000 and 20,000 drivers respectively. The firm has tried to differentiate itself from Uber announcing many safety features including a 'panic button' on the app and automatic updates to workers if there is any 'irregular vehicle activity'. Furthermore, the company has barred drivers who have more than 6 penalty points on their licence
An expensive advertising campaign has led over 100,000 Londoners to download the app. Despite this, some commentators remain sceptical about Ola's success citing the entire ride-sharing sector as an unsustainable business model.
Talking point: Do you think Ola will create a monopoly?
Words: Holly Porter
Missed our last commercial awareness update? Read it here!
Read More Commercial Awareness Updates: