Published on February 27, 2020 by lauraduckett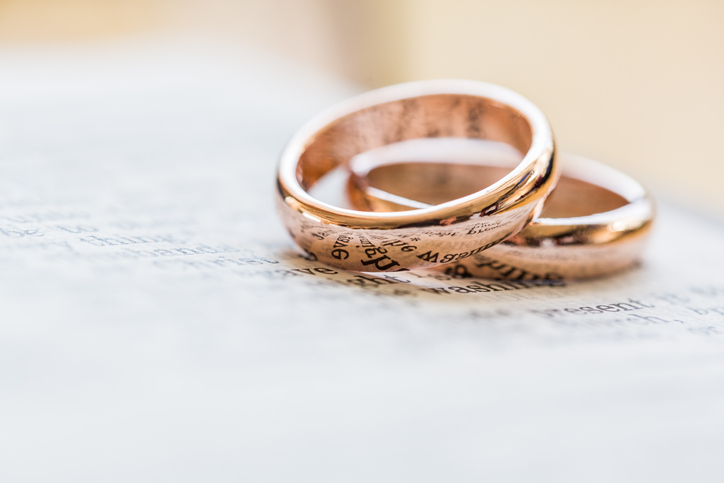 Welcome to The Lawyer Portal Monthly News roundup for February 2020. This month, cases involving Islamic faith marriages, Shamima Begum Harvey Weinstein have made the headlines. Read about them and others below.
Islamic Faith Marriages Invalid in English Law
A judgement of the Court of Appeal deeming Islamic faith marriages invalid in English law has been handed down this month. Despite a previous High Court ruling that an Islamic marriage (nikah), in fact, did fall within the scope of English matrimonial law, the court of appeal has now confirmed that nikah marriages are legally "non-marriages." This has been deemed by lawyers, a massive blow to Muslim women as it leaves them absolutely no redress when it comes to relationship breakdown and divorce. Responding to the judgement, Charles Hale QC, said: "This means that many have absolutely no rights if their "marriage" ends. No rights to asset division and no rights to maintenance."
Many couples who have been married according to Islam believe they are lawfully married; however, these marriages are only deemed legal in England and Wales if the couple additionally undergoes a civil ceremony. In fact, in a 2017 survey it was found that almost two-thirds of Muslim women had not undertaken the civil ceremony required to make their marriage legal under English law.
Three family judges sitting in the court of appeal concluded that to uphold the previous High Court ruling would "gravely diminish the value of the system of registration of marriages upon which so much depends in a modern community." The court went on to add that "It is not difficult for parties who want to be legally married to achieve that status." However, Anna-Laura Lock, a senior associate at the law firm Winckworth Sherwood said that the law on marriage was "no longer fit for purpose in a modern, multicultural and less religious society."
Shamima Begum Loses First Stage Appeal
Shamima Begum has lost the first stage of her appeal against the government's decision to remove her UK citizenship. Ms Begum, now 20, left London in 2015 to join Islamic State. She was found in a Syrian refugee camp in February 2019. Former Home Secretary Sajid Javid stripped her of her UK citizenship later that month.
Following this, a tribunal ruling held that as she had not been left stateless, so the Home Secretary was able to strip her of her British nationality. The Special Immigration Appeals Commission which hears national security cases said she could instead return to Bangladesh for citizenship as Ms Begum is understood to have a claim to Bangladeshi nationality through her mother. However, in the same month Bangladesh's ministry of foreign affairs said Ms Begum was not a Bangladeshi citizen and there was "no question" of her being allowed in the country.
Ms Begum "immediately" initiated an appeal to this decision. However, announcing the decision of the tribunal, Judge Doron Blum said that although there was a question as to the difficulties of how Ms Begum could take part in the proceedings in London, those difficulties didn't mean that the Home Secretary's decision should be overturned.
The case will now move on and consider whether there are legitimate national security grounds to bar Ms Begum from coming back to the UK.
Possible Change to Theresa May's Police Bail Limit
Home Secretary Priti Patel has proposed an increase to the time suspects can be bailed without charge. Since 2017, there has been a 28-day limit on bail which was implemented by Theresa May when she was Prime Minister.
Theresa May introduced the cap as part of the Policing and Crime Act 2017. The cap followed a series of high-profile cases, during which the suspect remained on bail for more than a year before ultimately being released without charge. However, the Police Federation, which represents many officers, has levelled sustained criticism of May's changes.
Patel has proposed doubling or even trebling the length of pre-charge bail. The proposals put out for consultation would delay the point at which Magistrates' approval for extension is required from three months to six, nine or 12 months. Patel says the proposals would provide a "voice to victims" and allow the police the support they need to protect the public.
The Home Office said it would consult victims of crime as well as individuals who have been released under investigation about how to improve the current system. Moreover, the HM Inspectorate of Constabulary and Fire & Rescue Services and HM Crown Prosecution Service Inspectorate is conducting a joint inspection of how police forces manage changes to bail and are expected to publish reports in the summer.
UK May Bypass Human Rights Convention to Rush Through Terror Laws
Britain could temporarily separate itself from the European Convention on Human Rights (ECHR) in order to push through emergency laws on sentencing for terrorists in the wake of the London Bridge and Streatham attacks.
Ministers want to ban convicted terrorists from being automatically released halfway through their prison term as soon as possible following the incident in Streatham this month. The Prime Minister's official spokesperson said the government was going draw up legislation so terrorists serve two-thirds of their sentences before being considered for release.
On Tuesday, a government spokesman did not rule out derogating from the ECHR to try and put new laws in place. It had been suggested that the ECHR could, in effect, block the government's plan because it contains rules on the application of retrospective legislation and terrorists could appeal against changes to their sentences. This move could be the first major test of Britain's relationship with Europe's legal institutions on human rights following Brexit, and comes before a review the Conservative Party wants to carry out on the country's human rights law.
The UK can choose to depart from the ECHR in limited circumstances, specifically in times of emergency, war or "threat to the life of the nation." The UK has chosen to bypass the ECHR before when they derogated from Article 5 of the ECHR, the right to liberty and security, during the troubles in Northern Ireland.
Harvey Weinstein Convicted of Sexual Assault
Finally, the biggest story of this month: Harvey Weinstein has been convicted of two counts of sexual assault in New York City in the case at the centre of the global #MeToo movement.
67-year-old Weinstein was convicted in New York City of third-degree rape and a first-degree criminal sexual act. Despite this, he was cleared of the most serious count of predatory sexual assault. For the guilty verdicts relating to two different women, the previous Hollywood producer will face up to 25 years in prison. Weinstein still faces charges in Los Angeles of assaulting two women in 2013.
In the New York court, the jury of seven men and five women reached their verdict on the fifth day of deliberations. Weinstein was convicted of assaulting former production assistant Mimi Haleyi in 2006 and raping Jessica Mann, a former aspiring actress, in 2013.
At least 80 women have made accusations of sexual misconduct against Weinstein, including Uma Thurman and Gwyneth Paltrow. The allegations made up part of the #MeToo movement that prompted women to go public with misconduct allegations against powerful men.
Weinstein will be sentenced on 11 March. His lawyers say they will appeal this verdict. However, alongside the charges still to be heard in Los Angeles, civil complaints against Weinstein continue to be fought.
Words: Alicia Gibson
---
Take 30 seconds to sign up to TLP and you'll receive law news updates straight to your inbox, as well as be the first to know about new, free events!
---
Read More