Published on July 30, 2020 by Holly Porter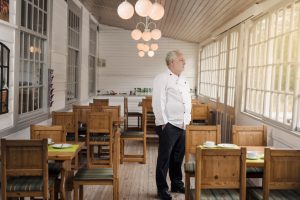 The hospitality industry, notably casual dining, has suffered hugely throughout the national lockdown. However, problems did not begin there. Analysts have attributed longer-term problems within the sector to Brexit uncertainty and reluctant consumers as well as a large number of competing options and the proliferation of discounting, particularly amongst Italian culinary chains such as Pizza Express.
The exception to the negative outlook is food deliveries. February 2020 marked a high point of a three-year growth of 39%. This does have drawbacks, though, given the high commission and delivery fees demanded by Deliveroo or UberEats. The footfall provided by a click and collect service without these extra charges is therefore becoming one of the most convenient and popular services for restaurants. Many were not prepared for COVID-19, however, so were unable to take advantage of this.
Here are just some of the worst affected restaurant chains and groups in the UK.
Groups
The Casual Dining Group: The owner of Bella Italia, Café Rouge and Las Iguanas permanently closed 91 of its 250 outlets after going into administration earlier this year. 1,900 jobs have been cut, which is around 1/3 of the total number of employees across the group.
The Azzurri Group: The owner of ASK Italian, Zizzi and Coco di Mama entered administration in July. The group has been sold to an investment management firm but this is not before 75 outlets are closed, leaving 1,200 out of work.
The Restaurant Group: The owner of Frankie & Benny's, Chiquito, Wagamama's and Garfunkel's is set to close 125 restaurants as part of a company voluntary arrangement (CVA). It is estimated that whilst airport concessions and pub operation divisions would not be affected, other venue closures could lead to 3,000 job losses.
Restaurant chains
Le Pain Quotidien: The Belgium-owned UK chain was sold out of administration in a pre-pack deal in mid-June. 11 of its 26 outlets will be closed including the group's UK head office, amounting to a loss of 200 jobs within the company.
Carluccio's: In May, Italian restaurant chain Carluccio's was bought out of administration by the Borporan Group, which owns Giraffe. Whilst the £3.4million acquisition saves some jobs, 40 Carluccio restaurants will close, meaning 1,000 jobs will be lost, which is more than half of the total workforce.
Pizza Express: A CVA rescue plan means the restaurant group will close up to 75 of its 470 UK restaurants. It is unclear how many of its 8,000 UK-based employees this will affect.
Prezzo: In March, Prezzo announced 500 job cuts as part of a wider restructuring plan. This CVA will see the company exiting 94 unprofitable branches of its 300 outlets. The British-owned restaurant is reportedly still seeking an investor.
Byron: There has been no official announcement yet, but the burger chain has appointed administrators to protect itself from paying creditors. KPMG is confident there will be a sale however any assets not included in this would close. Byron currently employs over 1,200 over 51 restaurants.
Gourmet Burger Kitchen: This chain is rumoured to be in dire straits but no official job cut numbers have been released.
*This is not a comprehensive list and will continue to be updated.
---
Sign up to our commercial awareness newsletter for updates sent straight to your inbox!
Boost your Commercial Awareness
---
Next: Commercial Impacts of COVID-19 on the Aviation Industry
Read More: