Published on November 13, 2019 by lauraduckett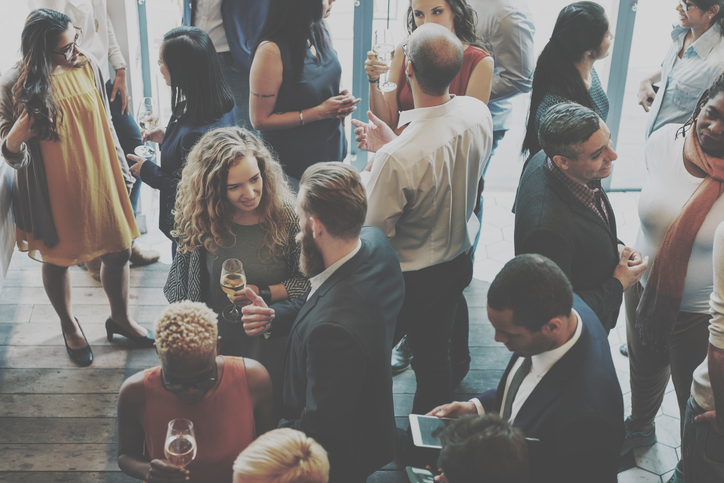 We asked one of the attendees of our most revent networking event in partnership with Charles Russell Speechlys to tell us what she learned. Read on to find out!
Whichever legal field aspiring lawyers wish to specialise in, the legal career seems to present endless options for them to choose from; from banking to real estate to construction to… private client?
I recently had the opportunity to attend the Private Client Networking Event organised by TLP in conjunction with Charles Russell Speechlys LLP, a leading firm in the practice area. Having had limited knowledge about this sector, the event was useful for five reasons in particular.
1. You will be the Face of a Legal Complication
The mention of private client law might conjure up images of lawyers jet-setting off to exotic locations to clink glasses of Cristal with celebrities at secret art shows – and while that may actually happen, it certainly is not what the field is all about. Sangna Chauhan, Partner at Charles Russell Speechlys, highlighted that Private Client law is essentially about being your client's personal trusted advisor.
Realistically, clients may not always be fully aware of the law and its implications. It is therefore the task of private client lawyers to condense and simplify legal matters for their clients and anticipate complications before they arise.
Attendees were given an overview of the type of clients that private client lawyers tend to service and the work undertaken. Unsurprisingly, celebrities and other high net worth individuals (HNWI) form part of the clientele of private client lawyers. Less expectantly, landed estates, the entrepreneurs behind Candy Crush and even other City professionals are in need of private client lawyers, for example.
Despite the diversity of the clientele, they hold one thing in common: they each have assets to grow, protect or both. Private client lawyers thus create the structure to safeguard those assets as well as manage ancillary issues such as tax-planning.
Furthermore, given the breadth and varied nature of the work undertaken, private client lawyers are required to be generalists of sorts. They are constantly working alongside different professionals, ranging from private banks to fixers, and this network allows for the creation of an integrated service for clients.
2. You Have to Know Where to Draw the Line
Perhaps the most underrated ability of a private client lawyer is their ability to be personable. It is this characteristic that forms and solidifies a long-term, often generational, relationship with a client. Private client lawyers are often with their clients through the happiest and most difficult times of their lives.
Due to the more personal nature of the client-lawyer relationship, lawyers need to be clear about where their duties begin and end. For instance, it would be outside of a private client lawyer's scope to give financial advice to their clients. Moreover, maintaining a balance between professional and personal boundaries and having a high EQ level are both key in becoming a successful lawyer in the field.
3. All Experience is Useful
Potential applicants may be apprehensive of how their own experience compares with the level of ability needed to succeed in the role. Rachel Morris, a Senior Associate, reassured attendees that the beginning feels daunting for everyone and that all relevant experience is useful, especially when framed well.
Sonia Ghai, who is currently training at the Firm, encouraged attendees not to overlook the importance of experience such as volunteering. Such activities, although not distinctly commercial, still develop skills that can be transferred into a law firm setting.
What matters more than the kind of experience one has is the mindset that individuals have when they join the firm. It is important for trainees to be open-minded, inquisitive and proactive. Being willing to take up work is rewarded by being able to learn more as trainees are given early responsibility within the firm.
4. You Have to Tell Your Story
Through speaking with attendees and members of the firm, it was clear that there was no one-size-fits-all personality type. Attendees included those from varying degree backgrounds to a doctor considering a career change. What I gained from this was that there was an evident effort to promote diversity and inclusion throughout all levels of the firm. The majority of the panel were female fee-earners.
5. It's Russell with two 's' and 'l's
The event included a session on the application process with graduate recruitment advisor, Emma Hawken. This gave attendees a practical next step to the evening's affairs. Emma gave attendees a comprehensive summary of the opportunities available at the firm and the steps involved in applying.
A crucial tip that is often taken for granted is to ensure that the firm name is spelt right and that there are no grammatical errors on your application.
It was an important reminder not to overlook minor errors that could easily be rectified and save an otherwise-good application. After all, attention to detail is an essential skill for future lawyers!
Words: Chrislyn Pereira
Testimonials
"The Lawyer Portal's private client networking event in conjunction with Charles Russell Speechlys provided a fantastic insight into the world of private client law at one of the most successful and influential firms in the practice area. The Q&A panel session really stood out for me, being both highly engaging and a great way to learn more about the ins and outs of private client law, in particular the tax, trusts and succession subgroup, and what it meant to be a Charles Russell Speechlys lawyer. Learning more about the culture of Charles Russell Speechlys first-hand was an invaluable experience and has reaffirmed my decision to apply for a training contract with the firm." Sam Gillespie
"The evening was really well run and exactly what I needed to learn more about CRS' practice and approach. It was a very nice size too and I felt very able to ask honest questions and get honest answers. It was fantastic to hear from Sangna and the team about the private wealth network of experts and advisors who are intertwined with the support CRS provides for their clients and which means that their work is far-reaching and never dull." Nicholas McKenzie
"Prior to Tuesday's event, it would be fair to say I really had a limited grasp of what the daily realities of practising as a 'private client' lawyer entailed. After the event, that was far from true, with the event being both accessible and comprehensive. To say it surpassed expectations would be an understatement. Canapés aside, my favourite take-away was the very exciting possibility of working on complex (often international) factual matrices, at the same time as one fosters, even nurtures, ongoing interpersonal relationships with a host of interesting clients." Mark Pummell
Read more: