Published on November 26, 2019 by lauraduckett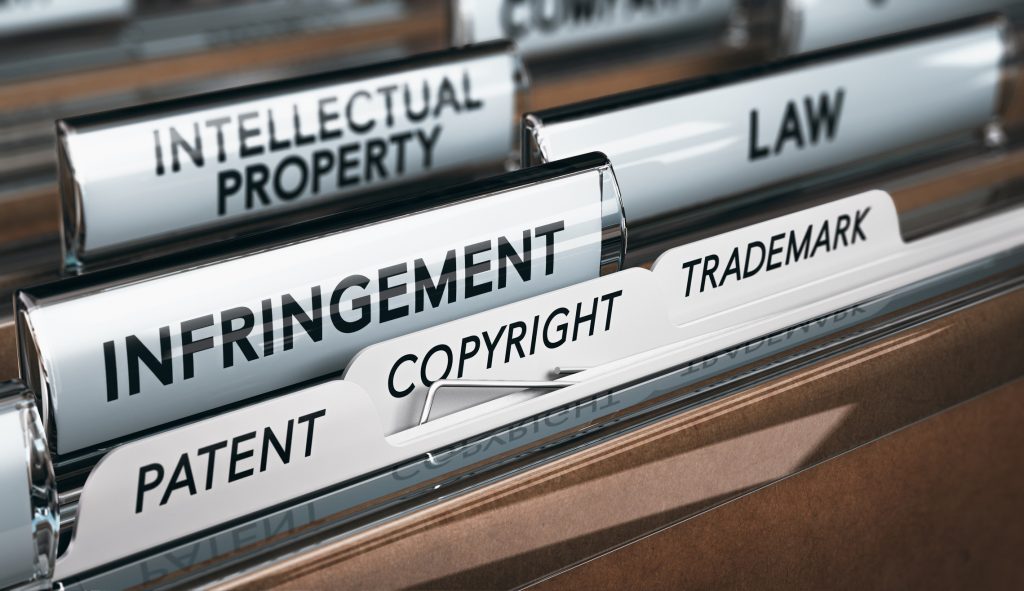 If you're thinking of specialising of the fascinating area of intellectual property, there are several cases you should be aware of. From trademarking celebrity names to Samsung and Apple rivalry, read about some interesting intellectual property cases that have arisen in recent years.
Interesting Intellectual Property Cases You Should Know About
Michael Jordan v Qiaodan Sports Co (2016)
In 1997, a Fujian sportswear company: 'Qiao Dan', registered itself as Qiaodan Sports Company Ltd. It was later revealed that 'Qiaodan' is a rough transliteration of the surname of American basketball player Michael Jordan. In 2002, the company filed a trademark application for its logo which included a jumping basketball player.
Furthermore, in 2006, the company registered a new logo which included the number '23' – Michael Jordan's jersey number. Later, Qiadon Sports registered trademarks using Chinese characters which phonetically and transliterally resemble the names 'Jeffrey Jordan' and 'Marcus Jordan', two of Michael Jordan's sons. As such, there was strong evidence that the company was attempting to associate itself with Michael Jordan's trademarks.
However, Michael Jordan had had trademark rights with Nike since 1991. In 2007, Nike attempted to expand retail presence in China, filing trademark applications for JORDAN which included the AIR JORDAN shoes, amongst other sports clothing items. Its application was blocked due to Qiaodan Sports' earlier registration on the grounds that the closeness of the two names would confuse consumers.
In 2012, Michael Jordan filed to invalidate 80 trademark registrations held by Qioadan Sports. These were rejected by the Beijing High Court, Beijing First Intermediate Court, the Trademark Review and Appeal Board and the Trademark Office.
The main argument was that the use of a trademark causing customer confusion does not make it immoral. In 2016, through an appeal to China Supreme People's Court, Michael Jordan was finally able to recover the valuable commercial rights in his name and Qiaodan Sports' trademark registration was deemed invalidated.
This case is one of many examples where celebrities have been able to protect the valuable commodities that arise through the use of their name.
Read more about intellectual property in our new guide!
Intellectual property law
Amazon.com v Barnes & Noble.com
The next interesting intellectual property case involves Amazon, which, in 1999, alleged that Barnes & Noble.com was liable for infringement by copying their '1-Click' patent. Amazon had previously managed to obtain a patent for its business method from the US, although this decision was controversial at the time.
Critics were concerned with Amazon's ability to form a monopoly on a fairly standard use of technology. The main argument against it was that other e-commerce sites would be forced to make a user's experience using the site less efficient, which seems to be unfair and would be arguably counter-productive to the purpose of e-commerce.
The case arose when Barnes & Noble.com gave their users the option to make repeat purchases through just one mouse click. Amazon obtained a successful injunction against Barnes & Noble.com however, this was repealed later. Despite this, Barnes & Noble.com never returned to the single-click system.
The case was not taken to court and the settlement details have not been realised – however, the facts of it are interesting and indicate the highly controversial and new area of e-commerce law.
It highlights some of the key issues with technological improvements for one company potentially limiting the advancement of others and e-commerce as a whole.
Beyonce and Jay-Z Trademarking Their Daughter's Name
In 2012, Jay-Z and Beyoncé petitioned to trademark their daughter's name 'Blue Ivy'. They claimed they were planning to use the phrase as a brand name for their own line of baby products but later revealed their application had only been for the purpose of trademarking the name.
At the same time, an American wedding planner Veronica Alexander was arguing against the couple using the name because she would lose the rights to name her own business. She submitted her own application and publicly criticized the celebrity couple's entitlement. This was denied by the US patent and trademark office.
This case shows that although celebrities are able to protect the valuable commercial rights to their name, the courts will also take into account the purpose for which the name is being trademarked.
Apple v Samsung
In 2011, Apple took Samsung to court over infringement of its iconic app grid layout on the iOS home screen and the general rounded corner design and rim of the front face of the iPhone. This 7 year-long case was one of the most complex corporate patent infringement trials in technological legal history. Initially, Apple demanded $2.5billion but various rulings and verdicts along with international and US appeal courts reduced this to $548million by May 2015.
The case continued when Samsung appealed to the United States Court of Appeals for the Federal Circuit, where the three-judge panel ruled in favour of Samsung. This continued until May-June 2018, when the patent dispute was resolved and Apple was awarded $539 million.
This intellectual property case has huge significance. Critics of the final decision say it should be viewed as a loss for the American consumer due to fewer choices, less innovation, and higher prices for non-Apple products due to licensing fees, making competition less fair'.
Read more: