Published on December 10, 2019 by Lauren Wade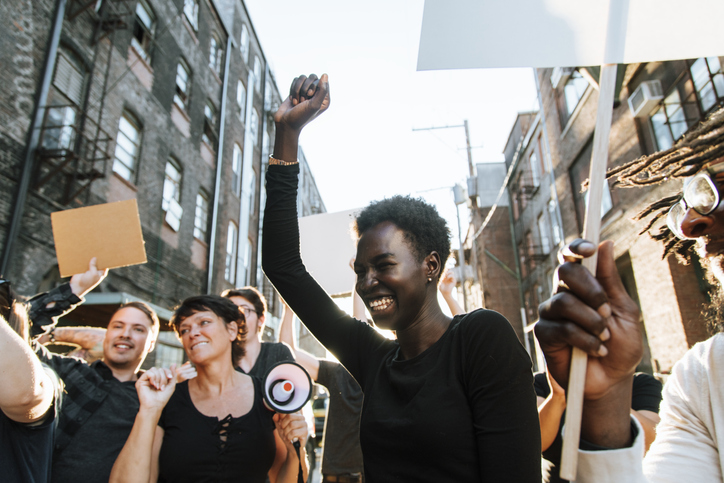 There are a number of famous human rights lawyers who have made their name by fighting for societal justice. Find out more about them and the impressive work they carry out. If you're considering specialising in human rights law, you should know them all!
1. Amal Clooney
Amal Clooney is a barrister who specialises in public international law, international criminal law and human rights. You can typically find Clooney representing clients before international courts, including the International Criminal Court, the International Court of Justice and the European Court of Human Rights, as well as domestic courts in the UK and US.
She is ranked in legal directories, Chambers and Partners and Legal 500, as one of the top lawyers in the UK in the fields of international human rights and international criminal law. Amal has also been appointed to a number of international human rights investigations and conflict-resolution panels.
Clooney has previously served as a senior advisor to Kofi Annan when he was the UN's Envoy on Syria. She also served as Counsel to the UN Inquiry on the use of armed drones led by the Special Rapporteur on Counter-Terrorism and Human Rights.
Prior to joining the London Bar, Clooney worked in The Hague with various UN-sponsored justice mechanisms, including the International Court of Justice, the International Criminal Tribunal for the Former Yugoslavia and the Special Tribunal for Lebanon.
She is also admitted to the New York Bar and has practised as a litigation attorney in New York. She speaks English, French and (conversational) Arabic and is a Visiting Professor at Columbia Law School, where she co-teaches the Human Rights course.
2. Kimberley Motley
An American lawyer and former beauty queen, Kimberley Motley has made headlines around the world with ground-breaking legal work she's carried out in Afghanistan and beyond.
Motley is the first foreign lawyer to practice law in Afghanistan and her high profile cases have included work in returning two Australian children taken illegally to the country by their father.
She has also previously represented former Australian soldier Robert Langdon and was responsible for successfully arguing for a Presidential pardon which resulted in his release from Afghanistan's most notorious prison.
3. Adam Wagner
A famous human rights lawyer with a strong civil law background, Adam Wagner has acted at all levels including in the Supreme Court and European Court of Human Rights.
Well-known for his human rights advocacy work. Wagner has expertise in public law, human rights, prison law, immigration and asylum, inquests, medical law, mental health law, and actions against the police. He has acted in six major public inquiries.
Adam also founded both the multi-award-winning human rights charity RightsInfo and the acclaimed UK Human Rights Blog. He also lectures on human rights law and is currently a Visiting Professor of Law at Goldsmiths University in London.
4. Hilary Stauffer
An international lawyer with extensive experience working on projects in the US, Europe, Africa and Asia, Hilary Stauffer's specialisms include International Law, Rule of Law, Human Rights, Humanitarian Affairs and Diplomacy.
Stauffer has previously served as a diplomat in Geneva, an aid worker in Liberia, an NGO executive in Singapore and a legal officer with the United National International Labour Organisation. More recently, she was the Deputy Director of Reprieve UK's human rights and counter-terrorism tea. This involved issues such as Guantanamo Bay and drones.
Since 201, Hilary has advised law firms, think tanks and international organisations in London, Geneva, New York and Brussels on issues relating to international humanitarian law, accountability, business and human rights, and the promotion of democracy.
She has spoken on a variety of international legal topics, including the intersection Between Human Rights and Development and freedom of expression in the wake of the Charlie Hebdo attacks.
5. Cherie Blair
Cherie Blair CBE, QC is the Founder and Chair of Omnia Strategy where she focuses on international arbitration, strategic international legal and advisory work and practices as a barrister.
She studied law at the London School of Economics and was called to the Bar in 1976 whilst teaching law at the University of Westminster. Blair is a Queen's Counsel and wife of the former British Prime Minister, Tony Blair.
With over 40 years' experience as a barrister specialising in public international law, human rights, employment law, arbitration and mediation, she has represented 30 governments as well as numerous multinational corporations in international disputes.
Cherie is also closely involved with various charities and is a strong advocate for women's rights. She is the Founder of the Cherie Blair Foundation for Women, which runs programmes to support female entrepreneurs across the developing world, including Africa.
She also sits as an Honorary Chair of the World Justice Project and is a patron and President of the Africa Justice Foundation. In 2007, she received the Eleanor Roosevelt Val-Kill medal in recognition of her "high ideals and courageous actions". In 2013, she was awarded the CBE in the New Year Honours for her services to women's issues and to charity in the UK and overseas.
Listen to TLP's podcast with Cherie Blair by clicking the link below:
Listen now
Read more: