Published on July 20, 2020 by Holly Porter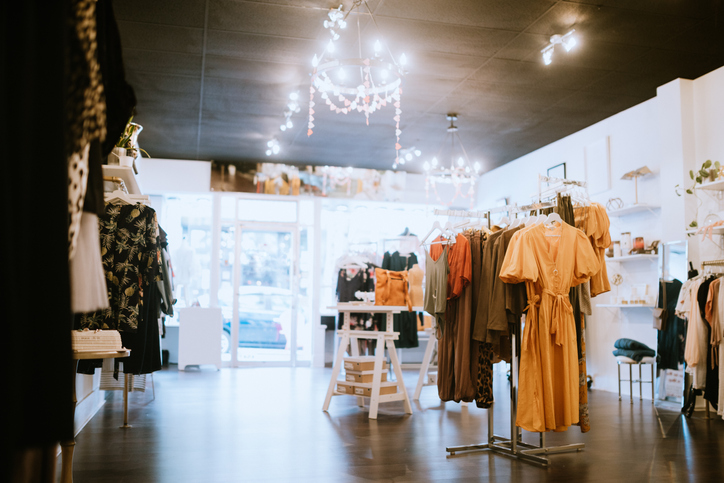 Commercial headlines this week were dominated by large job losses. so what's been happening in the commercial world since last week? Read on to find out!
Companies Shun Government's Job Retention Bonus
The government's job retention bonus which pays firms £1,000 for each furloughed worker they keep on past January has been declined by many household names. Examples include Rightmove, who would have been able to claim £160,000 in bonus payments for its 160 furloughed employees, foodservice company Compass who could have claimed £21m as well as Primark, who rejected £30m and John Lewis.
Expected recipients have stated that other support schemes mean the government's bonus is 'not necessary'. However, this breeds concerns that unemployment figures will significantly rise as furlough schemes taper in August. M&S is one such example. The British clothing, home and food retailer is expected to decline the bonus instead, potentially laying off a significant proportion of its 27,000 furloughed employees.
Critics have called for the bonus to be focused on areas where there are smaller businesses, who are more at risk, with higher remuneration.
Talking Point: What do you think the government should do to make its job retention bonus more popular? Do you think that smaller businesses should be prioritised?
---
Sign up to our commercial awareness newsletter for updates sent straight to your inbox!
Boost your Commercial Awareness
---
Retail Companies Set to Cut Thousands of Jobs
After a £79.9m loss in the 2019 financial year and a 2020 revenue drop of 36%, Ted Baker is set to axe more than one-quarter of its UK workforce. Concessions in department stores may disappear and the retailer's London headquarters are set to lose around 200 jobs. The cuts of 500 jobs are on top of 160 which were announced in February.
M&S is set to cut thousands of jobs with the exact number due to be announced later this week. Clothing sales are down by 84% compared to last year's figures. Despite rejecting the government's latest scheme, M&S has borrowed £300m under the government's COVID-19 corporate finance facility and secured an agreement with banks to relax conditions on its £1.1bn line of credit. Dividends to investors have also been put on hold.
These announcements build on the cuts reported by John Lewis, TM Lewin and Boots last week.
Azzurri Group Bought out of Administration
The Azzurri Group has been sold out of administration to investment management firm TowerBrook Capital Partners for £70m. The group is a market leader in the Italian casual dining sector employing 6000 within its ASK Italian, Zizzi and Coco di Mama operations. The company's private equity owner Bridgepoint is set to lose the equity it invested and will close 75 outlets, leaving 1,200 out of work.
Talking Point: How does this fit within the relationship between private equity and the UK casual dining market?
Thousands of Jobs at Risk at Tata Steel
Amidst reports that Tata Steel will replace two blast furnaces with electric arc ones at its Port Talbot site, thousands are fearing job losses. The steelworkers' union Community has stated it will oppose such a move, given steel production accounts for half the jobs at Port Talbot.
Britain's largest steelmaker Tata Steel, has appealed to the government for a bailout worth hundreds of millions of pounds. This could mean the government may take a stake in British steel for the first time in 30 years.
Talking Point: Given that the steel industry has been struggling, which companies have already received government bailouts?
Uncertainty of TikTok Reflects UK-China Political Tensions
Chinese video-sharing app TikTok has come under pressure by Washington over its future in the US. The app, owned by Beijing-based ByteDance, has faced allegations of breaching cybersecurity. Secretary of State Mike Pompeo has called for an investigation to see whether Chinese social media apps, notably TikTok should be banned in the US.
This has had wider global ramifications. UK-Chinese relations are already tense after the government announced an ejection of Huawei technology. Since then, TikTok has paused its 10-month long talks with the Department of International Trade over a proposed HQ for non-China business in the UK which would have created 3,000 jobs. This now solidifies the growing trade war between the two nations. Much like in the US, anti-China lobbyists in the UK are calling for a ban on TikTok's use. India has already imposed a ban amidst these global concerns of Beijing espionage.
Talking Point: Do you think the UK will ban TikTok? What do you think the UK should do as regards Chinese social media apps?
Words: Holly Porter
Missed last week's update? Read it here!
Read Previous Updates:
Read our Breakdowns on Industry Specific COVID-19 Impacts