Published on March 23, 2020 by lauraduckett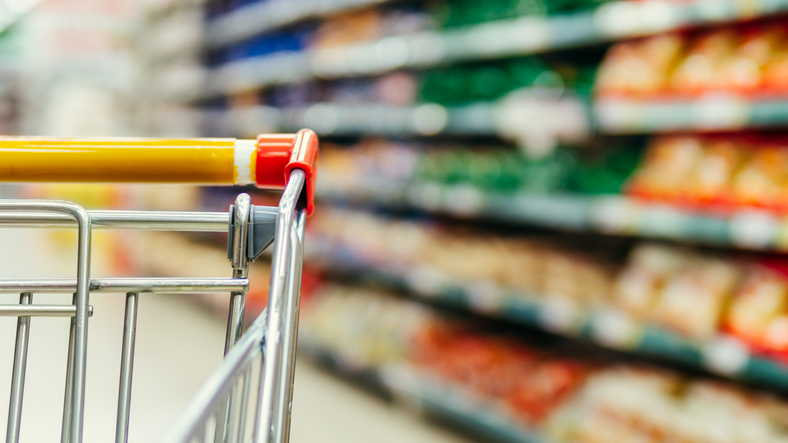 During these unprecedented times, our commercial awareness newsletter will focus on the effect of the COVID-19 outbreak. So read on to find out what's been happening in the last two weeks.
The Long-Term Impact of Coronavirus on the Economy
The secretary general of the OECD (Organisation for Economic Co-operation and Development) Angel Gurría has warned that the world will take longer than initially thought to recover from the coronavirus-induced economic downturn. Prospects of a worldwide recession loom, with many of the world's largest economies looking at potential recession (two consecutive quarters of economic decline) over the next few months. Analysts at KPMG have announced they expect the UK economy to contract by as much as 5.4% if the pandemic continues over the summer and that projections for world GDP 2021 have fallen below 2.5%.
Over the last week, the FTSE 100 has endured further volatility following government restrictions – including a 3.8% drop on Monday. Analysts believe companies have now suffered a greater shock than in the 2008 financial crisis and this will continue to enlarge as long as futures remain uncertain.
Thinking point: Which Global Economies Have Been Worst Affected by the Virus?
A Struggling Airline Industry
Earlier this month, Flybe's owner: Connect Airways filed for the regional airline's administration, cancelling all future flights and compromising 2,300 jobs. The government's £100m bailout was not extensive enough and, although this month's budget revealed a plan to review APD, nothing had yet been done. The Exeter-based airline was also struggling with rising fuel costs and increased competition, longer-term problems which caused the initial collapse earlier this year.
The Coronavirus has decimated flight demand leading to an industry-wide crisis. Experts have estimated that airlines will lose $87bn as a result of the pandemic, a number which is likely to increase if the virus is not contained in the first summer months. This has put several at risk of following in Flybe's footsteps.
One of the main ways airlines are attempting to cut costs is asking staff to take unpaid leave or pay cuts. Both British Airways and Ryanair have forced crew members to take unpaid leave, citing that they cannot definitively say whether these job losses will be short-term or permanent. Air Canada is cutting more than 5,000 jobs, Norwegian Air is in the process of laying off half of its staff and Korean Air has implemented similar measures as it fights for survival. In the US, 10,000 employees have volunteered to take unpaid leave from Delta Airlines as part of a wider plan to reduce spending by $2bn.
BALPA (the British Airline Pilots Association – a trade union) has argued that the government could alleviate some of the pressure on UK airlines by cutting APD, which may help some of those who are suffering to survive against the pandemic background.
Thinking point: Was Flybe's collapse inevitable? Why did the government chose to save Flybe earlier this year? What else can airlines do to maintain cash reserves?
Bank of England Cuts Interest Rates
The Bank of England has taken the unprecedented decision to cut interest rates to 0.1%, after an initial reduction from 0.75% to 0.25%. This is the lowest rate in the Bank's 325-year history and Andrew Bailey's first move as Governor after he took over from Mark Carney.
His team has said that they are reluctant to implement zero or negative interest rates and are instead introducing an increased quantitative easing package in an attempt to pump cash into the economy and address market volatility. In the short-term, following the announcement, the FTSE 100 jumped 1.4% and the pound rose in value, a relief given its weak performance against the dollar.
Thinking point: What are the long-term effects of allowing loans to be taken with such low interest rates?
RBS, TSB and Lloyds all Allow Borrowers to Defer Mortgage Bill
RBS, TSB and Lloyds have all announced that those affected by the Coronavirus will be able to defer mortgage and loan repayments for up to three months. The move comes after the public voiced concerns over job losses leading to defaulted payments.
Whilst these are being assessed on a case-by-case basis, other measures such as refunds on credit card advance fees, the option of applying for a temporarily increased credit card borrowing limit and increased cash withdrawal limits have been rolled out more widely for those facing financial difficulties. These changes are similar to those implemented in Italy, where the deputy economy minister suspended mortgage payments across the country.
Banks are also allowing greater flexibility on their business loans with Barclays offering 12-month capital repayment holidays on existing loans greater than £25,000. Lloyds Banking Group has joined Barclays in welcoming negotiations from SMEs for overdraft extensions.
Tesco Sells its Asian Stores in £8bn Deal
Earlier this month, Dave Lewis (CEO of Tesco) announced that the Thai conglomerate CP Group is buying the UK retail giant's operations in Thailand and Malaysia for £8bn. Tesco holds more than 2,000 stores and employs over 60,000 in the two countries and contributed one fifth (£286m) of Tesco's total global profits last year. The Asian business has also enjoyed a recent profit margin of 6% in contrast with 3% in the UK and Ireland.
This is part of a wider strategy of Tesco to reduce debt and streamline, simplify and focus its business, with stores remaining in the UK, Ireland and central Europe only. The retail giant has recently retreated from Japan, the US and Turkey. In 2015, Lewis also sold operations in South Korea for £4bn.
Tesco is also in the process of axing 4,500 jobs in its Metro stores this year, cementing Dave Lewis' legacy at the business as cost-cutting.
Thinking point: Do you think Tesco should operate only in the UK? What are the pros and cons of keeping its central European arm?
Missed our last update? Read it here!
Other Commercial Awareness Updates:
Read our new page on how the COVID-19 pandemic is affecting legal study.
COVID-19 Updates From The Lawyer Portal