Published on April 20, 2020 by lauraduckett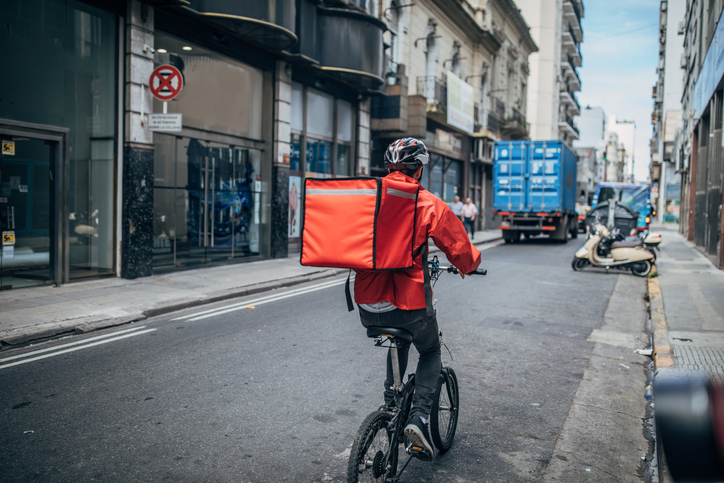 What's been happening in the commercial world over the past week? Read on to find out!
---
Sign up to our commercial awareness newsletter for fortnightly updates sent straight to your inbox!
Boost your Commercial Awareness
---
UK Economy May Shrink by 35%
Economic forecasts following the impacts of Coronavirus remain bleak. The OBR (Office for Budget Responsibility) has predicted that unemployment in the UK could reach 10% by the end of June, with a slow recovery which may not see figures return to the pre-Coronavirus rate of around 3.9% until 2023. There are also concerns that there will be an economic decline of 35.1% by June, after a growth of only 0.2% in the first quarter of the year. Although 2020 third and fourth quarter performance estimates are more optimistic, the International Monetary Fund believes there will be an overall shrinkage in the UK economy of 6.5% by the end of the year.
Globally, the IMF now predicts a GDP contraction of around 3% for 2020, a big drop from the forecast growth of 3.3% only three months ago.
CMA Clears Amazon's Investment in Deliveroo
The CMA (Competitions and Markets Authority) has given its approval for Amazon to invest in Deliveroo. The American technology company has long been interested in entering the food delivery sector through Deliveroo but regulators had concerns that such a union would dominate the market, instead advocating for Amazon to separately enter the market. This came after Amazon led a $575k funding round in May 2019 which would have given it a 16% stake in Deliveroo. The judgement was initially due in June 2020, but was accelerated after Deliveroo showed signs of struggling in the face of coronavirus. The online food delivery company has been continuing to operate for major British supermarkets such as Marks & Spencer's and Morrisons but has not yet been able to offset the loss of trade from restaurants during the pandemic. As such, the CMA has dropped its antitrust case, effectively saving Deliveroo.
Thinking point: How are other food delivery companies performing?
Further Chaos in Fashion Sector
After falling into administration last week, British retailer Debenhams has been able to strike deals with many of its stores' landlords. 120 out of 142 stores in question have been saved and will re-open following the pandemic. However, seven stores have been confirmed as permanent closures alongside the 28 which were already due to shut down their operations by the end of 2020. The future of the remaining stores is uncertain.
This week, Oasis and Warehouse, owned by Aurora Fashions, announced they were entering administration. It is likely there will be at least 200 job losses and 1,800 staff have been placed on furlough. The fashion retailer with the help of Icelandic bank Kaupthing has been attempting to sell the brand for several months, but the coronavirus was a final nail in the coffin for a struggling business. It should be noted that operations in Ireland and Sweden are not in administration and online retail will be continuing in the short-term. Administrator Deloitte hopes this may provide marketability to Aurora Fashions.
The Arcadia Group continues to close stores as the coronavirus pandemic takes its toll. The multinational retailing company has served notice to walk away from over 100 of its stores (where the leases have rolling breaks or are due to expire) by the end of the summer.
Thinking point: To what extent do you think the coronavirus has accelerated the death of the high street?
Wimbledon Insurance
The Wimbledon tennis championships have been identified as one of the few events which had an insurance policy covering infectious diseases if postponement was necessary. This has provided the All England Tennis Club (AELTC) with a windfall of £114milion for a policy which has cost them £25.5million over 17 years. It has been estimated that the Championships will still lose roughly £250million in revenue from the postponement but the insurance pay-out will make this more manageable. It is likely that other venues and event operators will include pandemic clauses in their insurance policies after predictions that cancelled sports events alone could cost the domestic sports teams over £1bn.
Thinking point: Are there any other prominent companies or events operators who had such insurance coverage?
Cornwall Warns of Trouble with Tourism
80% of the Cornish industry could collapse if the UK lockdown continues throughout July and August. With 2/3 of the county's income made in the spring and summer months, the tourist industry has already been set back £300million due to the lack of Easter trade. Many businesses are at their lowest cash point, after low income during winter, and the threat of a loss of £1.2billion worth of earnings over the summer has left many restaurants, hotels and caravan parks heavily reliant on government schemes, and a high number face a significant threat of closure.
Thinking point: Is there any way businesses reliant on tourism can mitigate their losses during the crisis?
Companies Performing Well
Premier Foods plc, a British food manufacturer which owns many well-known brands including Batchelors, Loyd Grossman sauces, Mr Kipling and Ambrosia, has seen a rise in UK sales by 15.1%, an increase of around £500m, in March alone. The company also has a licence to produce some products under Cadbury's name, which has contributed to such a strong performance, enabling a trading profit at the end of the year ending 28th March at the top end of the market. Following the trading update, shares in the business jumped 17%.
Amazon has also enjoyed an increase in demand as consumers take to the online store for their orders. The technology company has already increased its workforce by over 100k since the start of the effects of the pandemic in Europe and is currently recruiting a further 75k in response to the huge increase in orders. This confident performance has led shares to rocket by 20%. The company's 2017 $13.7billion acquisition of Whole Foods is paying off with a particular increase in orders for online grocery delivery in the US.
Words: Holly Porter
Missed last week's update? Read it here!
Read more commercial awareness updates