Published on October 29, 2019 by Lauren Wade
Read our day in the life of a trainee solicitor at Penningtons Manches Cooper to discover the types of work she gets involved with and the different departments she's worked in.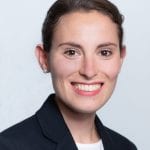 Name: Alex Adams
Stage: First-year trainee
Departments to date: Clinical negligence and personal injury, commercial property
University: University of Leeds
Degree studied: History and Spanish
8.30am
I arrive at the office and get settled for the day by checking my emails and updating my to-do list.
8.45am
I start by drafting a lease report, which summarises the most important terms of a lease so that these can be easily communicated to the client. I send my draft to my supervisor to review.
11.00am
One of the partners has just completed a purchase of a warehouse and has asked me to instruct our post completions team. I draft my instructions so that the team knows to pay the SDLT and which documents need to be lodged at Companies House and the Land Registry. The post completions team will now deal with these matters going forward.
12.00pm
A client has given us authority to swear a Statutory Declaration on its behalf so I take it to another local firm of solicitors to swear. When I return, I let our client and the landlord's solicitor know that we are now in a position to complete.
12.45pm
I assisted on the completion of a lease and rent deposit deed yesterday and the other side's completed parts have just arrived in the post. I draft an email to the client with scanned copies of these documents and a summary of the important dates in the lease that they should keep a note of. Once approved by my supervisor, I send the email.
1.00pm
Every month we have a commercial property training workshop and lunch. This enables the team to discuss issues affecting the sector andto keep updated.
2.00pm
I get back to my desk and I have received a number of emails from a senior associate, who is currently working on a large sale. I am responsible for managing the 'datasite', which is where all the documents that need to be shared with the buyer's solicitors are uploaded.
I review the emails to establish what the documents are, add them to the appropriate folders in the datasite and ensure that we have our own copies. File management is an important part of training so this is a very valuable task.
2.30pm
I have been assisting on some residential property transactions. We have just received a Memorandum of Sale from an agent for a sale on which we have been instructed. I obtain the title register and plan from the Land Registry and draft the sale contract and the transfer. Once approved by my supervisor, I send these to the buyer's solicitor.
3.30pm
One of the partners has just received some planning conditions from the council. He asks me to go through them alongside the property's title plan, noting which conditions will affect his client's development plans. I draft an email to the client setting out my assessment and I send my draft to the partner to review.
5.30pm
A partner has asked me to draft a Report on Title, which summarises the legal issues affecting and benefiting a property. I review a Report on Title from a different matter to gain an insight into the content and structure of such reports. I make a note to obtain the title documents tomorrow so I can start drafting the report.
6.00pm
I update my to-do list and plan my tasks for tomorrow.
---
Find out about opportunities at Pennington Manches Cooper
Visit Profile
---
Read more: