Published on June 13, 2019 by Lauren Wade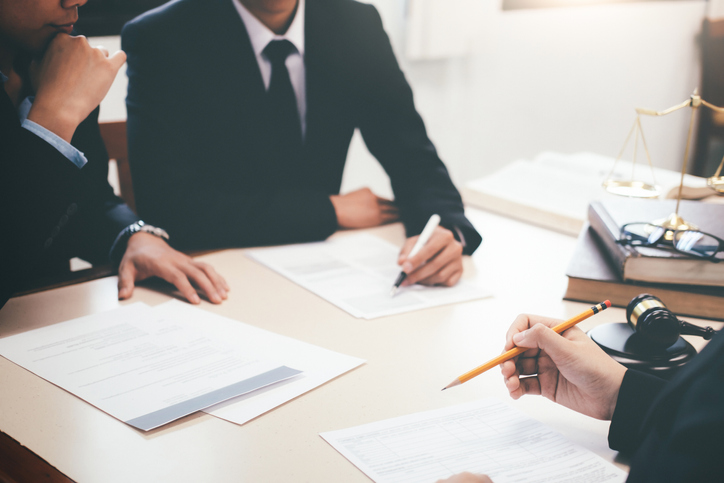 Take a look at this interview with Bird & Bird trainee solicitor, Bryony Gold. She explains what's exciting about working at an international law firm, the types of projects trainees can expect to work on and how she maintains a good work-life balance.
Name: Bryony Gold
Degree background: Law
Seats to date: Intellectual Property, Banking and Finance
Law firm: Bird & Bird
Click here for info and opportunities at Bird & Bird
1. What is the first thing you do when you get into the office in the morning?
I get up to speed with emails, check in with my team and create a to-do list to prioritise my tasks for the day. Like for most law trainees, this is followed by a cup of coffee from our bar on Eleven – we're lucky to have excellent baristas on site!
2. What types of projects are you exposed to as a trainee?
The type of work across my seats has been varied and stimulating, which constantly challenges me to learn and develop. A large part of my role in my current seat in Banking and Finance is keeping on top of "CPs" (conditions precedent), which is essentially the documents and information that a lender will want to see before it will grant a loan.
This involves liaising with multiple parties to chase for outstanding items or revert with comments, many of whom will often be in other jurisdictions due to the group structure of the borrower. I also help to review comments from the other side's lawyers on key finance documents and flag items to push back on where necessary.
I have also been asked to prepare a first draft of finance documents, such as legal charge and the subordination deed using precedents that I tailor to fit the commercial reality of the deal.
As a trainee at Bird & Bird, you are definitely encouraged to be proactive and if you know the type of work you want to get involved with, team members try their best to accommodate that for you.
3. What seats did you do during your training contract?
My first seat was within the Intellectual Property department, where I spent three months on secondment to a well-known global bank and financial services company, assisting with intellectual property matters from brand protection to patent prosecution. I am now sitting in Banking and Finance.
4. What has been your most memorable experience in your training contract?
Assisting with a design infringement case relating to bottles for popular household cleaning items in my first seat. I had bottles all over my desk and looked like an obsessed cleaning lady!
Read Five Unusual Training Contract Interview Questions
5. Is there one aspect of part of your training which you feel was particularly beneficial, or anything that you feel sets the traineeship with Bird & Bird apart from others?
International clients, early client exposure and responsibility.
The level of responsibility and client exposure at an early stage as a Bird & Bird trainee has been second to none. For example, being sent on a client secondment for three months in my first seat was an unbelievable development opportunity for me to gain an appreciation for clients' wants and needs. I also learnt how to communicate with them in the most helpful way.
In my current seat I have been the first point of contact for clients and have been given opportunities to lead calls and run with a deal. It's really rewarding and pushes you to deliver even more.
6. How do you handle the work-life balance when working at an international law firm?
We are encouraged to get involved with sports matches, such as softball, and firm events, such as our e-sports tournament and annual football tour (this year we are going to Brussels).
Whilst you occasionally have a few "late-nighters", you're encouraged to manage your own workload. The team will often get together to enjoy some down time once you get your work done.
Lots of the supervisors were once Bird & Bird trainees themselves, so they can relate to the training experience and provide necessary support and advice during busier periods.
Read The Training Contract Application Cheat Sheet
7. What are some of the things you know now about training contracts that you wish you'd known before applying?
A law degree is not a pre-requisite for a training contract – a diversity of subjects and approaches will always be valued. Don't expect to know everything at the start and never be afraid to ask questions!
8. What advice would you give to people currently applying for training contracts at international law firms?
Don't be afraid to let your personality shine through – it's the best way of standing out – after all, people want to work with people they connect with.
Think about what makes you different and how to sell the skills that you can bring to the table.
Read more: