Published on June 2, 2020 by lauraduckett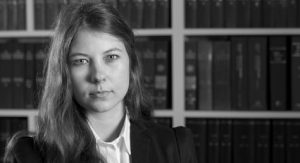 We spoke to an immigration caseworker about her experiences at Wilson Solicitors LLP. The firm employs caseworkers who work for 12 months before they're considered for a training contract. Read on for a fascinating insight into the role.
Name: Hannah Lynes
Undergraduate Degree: Philosophy, Politics and Economics at Oxford
Why immigration law?
Immigration, specifically legal aid work, is a rewarding area of law with a strong human rights aspect. Policy and case law are developing constantly, making immigration law an intellectually challenging and engaging area to work in.
What are the daily tasks a caseworker could come across?
The tasks you will come across as an immigration caseworker are varied. When preparing an asylum claim, a significant portion of your time will be spent taking a detailed witness statement from your client. Getting this right is critical; whether or not the claim succeeds will often depend on the strength of the statement.
Other tasks you might complete in a typical day include conducting case-specific research on your client's country of origin, drafting representations in support of an application, and instructing a medical expert to prepare a psychiatric or scarring report.
What are some of the important qualities you need for this role?
The ability to work sensitively with vulnerable people is essential. Asylum-seeking clients may have experienced torture, gender-based violence or human trafficking. They may suffer from mental health problems or lack mental capacity. It is therefore important to be empathetic, and to have good communication skills.
You also need to be tenacious. Immigration cases can be long-running and will sometimes develop in unpredictable ways. Convincing a decision-maker that your client is telling the truth can feel like an uphill battle; you have to be strategic and always two steps ahead.
What are the main pros of working in immigration law?
Through working with clients on their cases, you learn a huge amount about the complex political and social issues affecting different countries around the world. Your client might be a journalist from Myanmar, an LGBT campaigner from Uganda, or an opposition activist from Bahrain. The insights that you gain from their first-hand accounts are unique and wide-ranging.
The role of an immigration caseworker can also be incredibly rewarding. For a client threatened with removal to a country where they face persecution, the grant of refugee status in the UK is life changing. There are few things that compare to the feeling of receiving confirmation that your client's case has been successful.
What are the main challenges?
With the stakes being so high, you have a lot of responsibility as an immigration caseworker and dealing with the resulting pressure can be a challenge.
However, the main challenges are arguably those brought about by legal aid cuts in recent years. Entire areas of immigration law have been taken outside the scope of public funding, and more stringent requirements for legal aid compliance have added considerably to the time that needs to be spent by caseworkers on administrative tasks.
Do you have any advice to someone considering a career in immigration law?
Students rarely have the opportunity to study immigration law as part of their law degree or conversion course. For anyone looking to get a sense of some of the issues and key developments in the immigration sphere, the Free Movement blog is a very good source of information.
One of the best ways of working out if you want a career in immigration law is volunteering with a charity that supports migrants. Bail for Immigration Detainees and Hackney Migrant Centre are two excellent charities that sometimes have positions available for volunteers, and there are many more.
Visit our Wilson LLP profile page for more information on the firm and opportunities.
Read More
Important Acts in UK Immigration Law