Published on May 6, 2020 by lauraduckett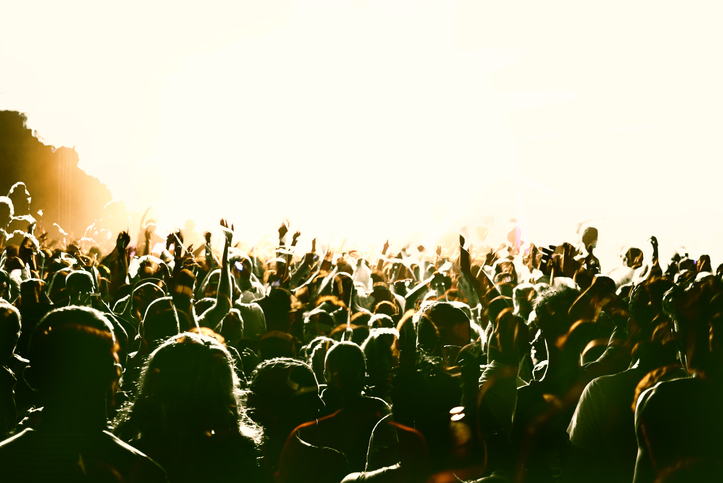 It was unthinkable at the dawning of the new decade that a pandemic would use its disruptive force to undermine the hope, excitement and promises of 2020. COVID-19 has had an unimaginable wrecking ball effect on the entertainment industry. This has led to the closure of music venues, theatres, and cinemas, the suspension of filming on TV and movie sets (including the cancellation of Love Island 2020) and the cancellation or postponement of high profile events. But is there any way the organisers can recuperate some of their losses? That's where event cancellation insurance comes in.
---
Sign up to our commercial awareness newsletter for updates sent straight to your inbox!
Boost your Commercial Awareness
---
What Does Event Cancellation Insurance Cover?
Event insurance policies are limited in nature and coverage extends only to the specific risks that have been insured. It's an example of contingency insurance in which policyholders pay a premium for protection against irrecoverable expenses and loss of net profit as a consequence of the unforeseeable postponement, abandonment, cancellation, curtailment, or relocation of an insured event.
Crucially, all insurance policies contain exclusions about which policyholders cannot make a valid claim. For example, the standard policy wording for the Hiscox Cancellation and Abandonment insurance product expressly excludes payment for any communicable disease which leads to (a) the imposition of a quarantine or restriction in movement of people and (b) travel advisory or warning issued by a national body (e.g. the UK Foreign & Commonwealth Office). Event organisers will need to carefully review the terms of their event cancellation policy and insurers will no doubt be assessing their risk profile and preparing to triage a potential onslaught of claims.
Event organisers can purchase add-ons to an event cancellation insurance policy so that coverage extends to adverse weather, terrorism, non-appearance, communicable disease, or national mourning. The Chubb Event Cancellation Insurance states that "every event is different, with different risks". It is the exception rather than the rule that event organisers will opt to pay a higher premium for a communicable disease extension cover. According to Ben Carey-Evans, insurance analyst at Global Data, All England Lawn Tennis and Croquet Club has been paying a premium of "£1.5m per year in pandemic insurance since it took notice of the SARS outbreak in 2003". On 1 April 2020, it was announced that the Wimbledon Championships would be cancelled as a result of the COVID-19 outbreak. This is the first time since World War Two that the showpiece of the British sporting calendar has been cancelled. The grass-court event will return to SW19 between 28 June and 11 July 2021. As a sports and music enthusiast, I was excited for a summer of sports and festivals that would include EURO 2020, Tokyo 2020 Games, Wireless Festival, and AfroNation Festival. The fate of the latter event had not been announced at the date of publication but the former events have been postponed until 2021 by UEFA, the IOC, and Live Nation respectively.
The Implications of Postponing, Cancelling or Suspending Events
The primary objective of the entertainment industry is to captivate audiences. This is underpinned by an obligation to safeguard the health, safety, and wellbeing of patrons. COVID-19 is a respiratory disease that is transmitted by small droplets. The rationale for postponing the Coachella Valley Music Arts Festival, the London film premiere of Daniel's Craig swan song as James Bond in "No Time to Die" and the live shows of "The Voice UK" and "Britain's' Got Talent" is to avoid mass public gatherings which are optimum environments for COVID-19 transmission.
Stakeholders in the entertainment industry are contending with the enormous challenges created by the global health crisis. Event organisers, broadcasters, sponsors, suppliers, ticket agents, performers, contractors, agency workers, and patrons have all been affected. The COVID-19 pandemic has had an adverse impact on revenue streams, the staging of events, and the availability of work. For example, event organisers enter into lucrative media rights deals with broadcasters for exclusive rights to live premium content, sponsorship fees are typically paid in installments which could lead to fears of non-payment or demands for rebates, and there is mounting financial pressure because of reduced cash flow as a result of the loss of ticket revenue. In addition, the cancellation or postponement of concert tour dates by Stormzy, BTS, Little Mix and most recently, Taylor Swift, means that touring and venue crew members will lose their source of income.
---
How much do you know about media law?
Take the quiz!
---
The Show Will Go On (Again)
Invariably, public health must be a paramount concern. This does not diminish the very real and severe financial pressure being endured by all industries. In the comforting words of 100-year-old Captain Tom Moore, "for all those finding it difficult at the moment: the sun will shine on you again and the clouds will go away."
Questions remain as to whether it was reasonable, appropriate, and most importantly safe for the UK government to allow the staging of various sporting events. In the UK, we clap for our healthcare heroes in a spirit of solidarity at 8 p.m. each Thursday to express our appreciation and gratitude for the risk taken by those fighting the invisible enemy on the frontline of hospital wards and care homes; and in recognition of the high premium that has been paid by those who have tragically lost their lives to protect us all.
Words: Hilda-Georgina Kwafo-Akoto
Read More