Published on January 31, 2020 by lauraduckett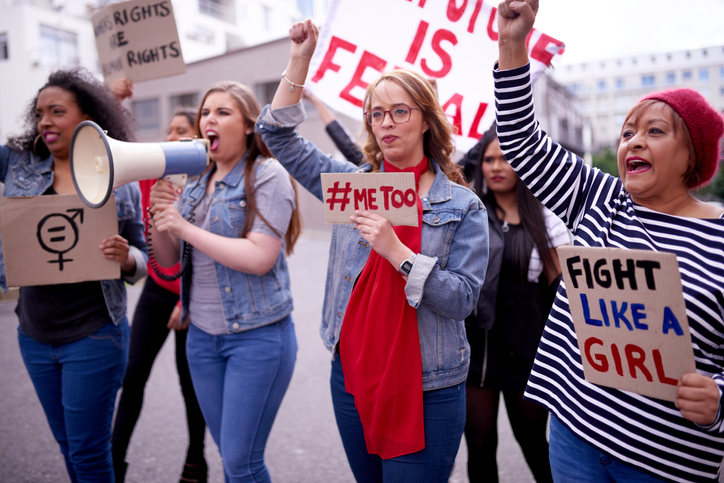 A statute of limitations is a law that prescribes a time limit between an offence and the commencement of legal proceedings for it. In other words, the statutory 'clock' starts ticking from the date of the alleged wrongdoing.
Against the backdrop of the Me Too movement, set up by campaigner Tarana Burke in 2006, the legitimacy of the statute of limitations in criminal cases has been brought into sharp focus.
The Me Too movement has become synonymous with the downfall of high profile and powerful figures in the entertainment industry such as the actor and comedian Bill Cosby and media mogul, Harvey Weinstein.
The former was sentenced to three to ten years for aggravated indecent assault and the latter's trial for five counts of sexual assault began on 6 January 2020. But many other alleged offences could not be brought to course because of the laws surrounding the statute of limitations.
A Global Comparison
Unlike the USA, the United Kingdom does not have a criminal statute of limitations concerning sexual assault. In the USA, time limits for prosecution of sexual assault form a patchwork of distinctions. There is no statute of limitations for criminal prosecutions of sexual assault under New York law, whereas, in Florida, there is an eight-year time limit if the survivor of sexual assault is 16 years or older and does not report the crime to law enforcement within 72 hours.
Before September 2016, the criminal statute of limitations in California for sexual assault was ten years but now there is no time limit for sexual assault offences. It is widely believed that the change in California law was spearheaded by the well-documented trial of Bill Cosby who was once hailed "America's Dad" for his role in the award-winning television show, The Cosby Show.
Notably, Harvey Weinstein, the Hollywood producer behind films such as "Pulp Fiction", "Good Will Hunting" and "Shakespeare in Love" is facing concurrent criminal prosecutions on both the East Coast and West Coast of the USA. District Attorney of Los Angeles County, Jackie Lacey announced on the opening day of Weinstein's trial taking place in Manhattan, New York; that he had been charged with four counts of sexual assault that are alleged to have taken place in 2013.
Is the Statute of Limitations for Criminal Cases fit for Purpose?
The underlying rationale for a statute of limitations in criminal cases is that legal proceedings should be commenced within a reasonable period from the date of the alleged offence. Proponents of a statute of limitations typically argue that with time (i) critical evidence may be lost which could be prejudicial to the alleged perpetrator and (ii) memories fade which undermines the probative value of testimonies.
Time limits for the prosecution of sexual assaults can be regarded as arbitrary which in turn provides perpetrators with a safe harbour from indictment, prosecution and conviction if the time limit for commencing a criminal case has lapsed. The unintended consequence of a statute of limitations for sexual assault prosecutions is that perpetrators may evade legal liability at the expense of survivors who in effect must confront their trauma within the period set by law to facilitate a criminal prosecution.
Inevitably, the emotional complexities of being subject to a sexual assault make it very difficult if not impossible in principle to stipulate a timeframe in which a survivor should notify the police. In the words of fictional lawyer, Atticus Finch, "you never really understand a person until you consider things from his point of view".
Word: Hilda-Georgina Kwafo-Akoto
Read More: