Published on April 7, 2020 by lauraduckett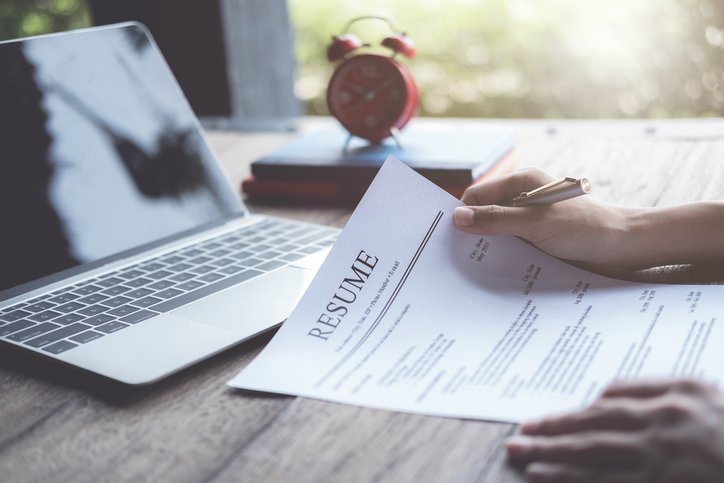 The United Kingdom has issued guidelines to maintain social distance and self-isolate to combat the Coronavirus (COVID-19) pandemic. Nevertheless, aspiring lawyers can take this opportunity to brush up on their legal knowledge and develop crucial skills to boost their employability. Read on to find out how law and non-law students can boost their CV from the safety of their homes.
Pursue a Hobby
As well as a passion for the legal industry, employers look for dedication and commitment in applicants. This can be demonstrated through extracurricular activities whether that's playing a musical instrument or writing for an online magazine. A hobby that shows dedication and discipline is a brilliant addition to your CV, and students should practice and develop their particular skills to demonstrate a productive and efficient self-isolation period.
Complete Online Courses
Online courses, most of which also offer certificates upon completion, are attractive to prospective employers as they demonstrate a genuine interest and commitment to a legal career beyond university requirements.
Catering to the millions of people forced to remain at home, various higher educations have introduced online courses to help them pass their self-isolation period productively. As such, aspiring legal professionals have a variety of courses at their disposal to increase your legal knowledge.
These are brilliant ways to spend your time as they allow law students to revise their university modules, especially in the face of cancelled or remote classes, and non-law students to get a head-start and explore new concepts. They also cover a range of different legal sectors from human rights to business law, allowing students to gain a deeper understanding of specific areas of the legal industry.
Check out our recommended online legal courses which are all available for free on Coursera.
Practice Law Tests
A career in the legal industry involves various stages compromising of tests and interviews to distinguish between applicants and find the best suited candidates:
Several universities, such as Oxford University and Durham University, require students to sit an LNAT as part of their application to law courses. Practice some questions on our LNAT Question Bank.
Aspiring barristers have to pass the Bar Course Aptitude Test (BCAT) to continue on to the Bar Professional Training Course (BPTC) and qualify as a barrister. We also offer a free BCAT practice test.
Various law firms from Allen & Overy and Clifford Chance to Linklaters and Simmons & Simmons require candidates for vacation schemes and training contracts to complete the Watson Glaser test.
Aspiring lawyers can make the most of their self-isolation period by familiarising themselves with required legal tests and completing practice questions and online tests. They can also take this time to prepare exemplar answers to common interview questions and drafting personal statements which are required as part of most legal applications.
Brush up on Commercial Awareness
The Coronavirus (COVID-19) pandemic has had unprecedented implications for commercial businesses and the legal industry. It will likely be the focus of several application and interview questions in the future as lawyers and firms attempt to adapt to and tackle its repercussions. As such, aspiring legal professionals should keep up to date with current news, particularly how the commercial sector is faring, and explore how different firms are responding to the crisis. Sign up to our regular commercial awareness updates to stay in the know.
Commercial awareness is crucial to demonstrate a commitment to and interest in the legal profession. By understanding how specific firms are handling the pandemic, students can also make their applications stand out as specific to a particular firm rather than generalised.
Check out the latest news regarding the COVID-19 pandemic on our dedicated guide.
Read Law Books
With plenty of time on their hands, budding lawyers should consider picking up a law book to explore new concepts and enhance their legal knowledge. From exploring various areas of law to offer a specialised understanding to developing key legal skills such as oral and written communication, there is a range of brilliant reads out there.
Referencing law books in legal applications and interviews are highly attractive to employers as they demonstrate not only the effort invested in a legal career but also greater awareness of the legal sector.
Words: Siobhan Ali
Read More