Published on January 30, 2019 by Maria Correa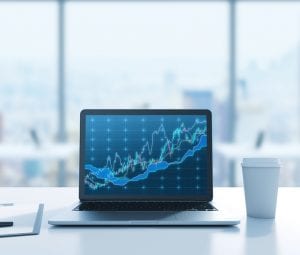 Estimated reading time: 4 minutes, 7 seconds
The advent of Artificial Intelligence means we are now entering an age of start ups poised to capitalise on this technological wave. As reported by Forbes magazine, last year set an investment record with 713% growth in investment in legal tech start ups.
This refers to technology taking on traditionally 'due-diligence' jobs such as reading contracts and research. As soon-to-be lawyers or fresh faces working in this changing field, it's important to understand the big players and how technology could impact the industry.
Want to know more about how legal technology is changing the industry? Click here.>>
Luminance
Why it is noteworthy?
Counts 10 of the global top 100 law firms as its customer base, along with 3 of the Big Four consultancy firms.

It's outreach is international in its outreach extending beyond the United Kingdom, having clients from Bird and Bird (America), Holland and Knight (America),

Jadek

and

Pensa

(Slovenia),

Gilberti

T

r

isconia

e

Associati

(Italy)

and Rajah &

Tann

(Singapore).

Has received $13 million in funding thus far from Invoke Capital, a start up fund that was co-founded by magic circle law firm, Slaughter and May, Mike Lynch and venture capital firm,

Talis

Capital
---
Take 30 seconds to sign up to TLP and you'll receive free, tailored information for your aspirations and stage straight to your inbox, as well as be the first to know about new, free events – what are you waiting for?
---
What distinguishes it from its peers?
Why could AI technology be dangerous? Click here to learn more.>>
Ravel Law
Why it is noteworthy?
First applicant to win the Dewey B Strategic award for 2 years in a row

Winner of multiple awards including the Legal Innovators Award and New Product of the Year 2016 by American Association of law librarians

Acquired by LexisNexis in 2017

Raised $9.2 million in investor funding in June 2017
What distinguishes it from its peers?
Besides the usual research competencies, it analyses the firm's and the opposing counsel's experience by topic, motion, court and judge

Analyses how judges think, judge and write

Able to track cases overlooked in traditional searches

with its search visualization competencies
Is artificial intelligence is taking over the law? Click here to find out more.>>
Lexoo
Why it is noteworthy?
Counts Babylon Health ('Babylon'), one of the UK's top growing tech companies as its clients

Babylon uses

Lexoo

for its E

mployment

Law, Commercial P

roperty

Law advice,

commercial contract drafting and negotiations

services.

Also serves

Ocado

, which has a client base of more than 580,000

Has received $1.6 million in funding thus far
What distinguishes it from its peers?
It was founded by a team of former lawyers themselves,

Daniel van

Binsbergen

and Chris O'Sullivan

in 2014, thus developing legal tech with an insider's perspective.
Want to learn about other top legal tech start-ups? Click here.>>
Libryo
Why it is noteworthy?
Received $1 million in funding thus far

Instructive tool on Regulatory Law
What distinguishes it from its peers?
Provides updates in the form of notifications on the latest changes to Regulatory Law

Built in translations enabling clients to read legal texts in other languages

Integrates seamlessly with

GRC, risk assessments and audit reports
How could blockchain affect your legal career? Click here to find out.>>
Crowd Justice
Why its noteworthy?
Raised $2 million from investors thus far

Expanded its office to America

Started for humanitarian causes: allows one to

kick-start

their own judicial cause in

crowdfunding
What distinguishes it from its peers?
Primarily rooted in humanitarian needs serving areas of law including but not limited to Equality and Human Rights, Immigration, Criminal
Justice and the environment rather than corporate or commercial business

Success stories include

a group of volunteers raised 33,046 to mount a judicial review challenge against the UK government for exclusion of refugee children from the Dubs amendment, which provides for safe refuge in the UK

in 2017

Also provides

crowdfunding

services to lawyers
Interested in learning about the different areas of legal practice? Click here.>>
Why Should You Pay Attention to These Companies?
The above start ups are by no means a definitive list given both the growing list of startups and investor funding for various startups rooted in diverse initiatives. Indeed even from this list, we have a range of corporate to humanitarian based start ups.
Minimally, this bodes well for the future the utilisation of technology for greater causes. On that note, perhaps any malaise felt regarding the replacement of jobs by A.I. should be allayed given the influx of start ups creating more jobs.
Perhaps, what is changing is actually the technical skill sets such as coding and programming that would become necessary assets in the near future? And this, for any professional, is something to bear in mind.
Want to know more about legal tech? attend BPP University's webinar to find out more:
Find Out More About legal tech
For more interesting articles, go here:
Author: Edwin Teong Ying Keat