Published on March 3, 2020 by lauraduckett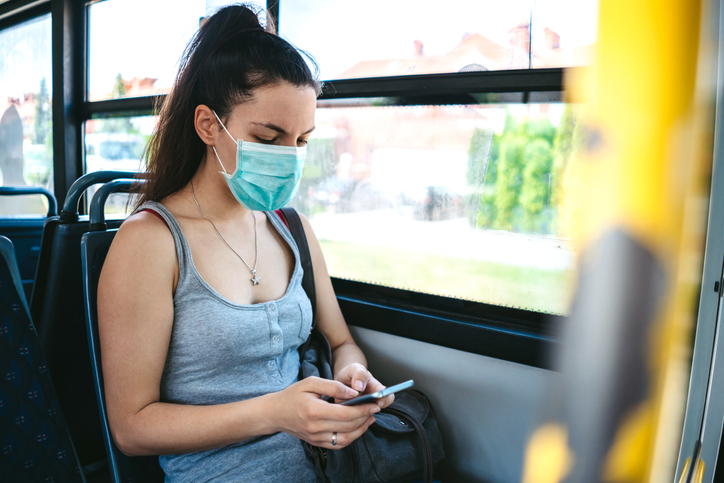 According to the latest figures from the World Health Organisation and national courts, coronavirus has now infected more than 85,000 people globally. Following a sharp spike in cases in South Korea and Italy over the past few days, global markets have been plunged into turmoil.
What are Some of the Key Points?
On Friday, the FTSE 100 index closed at its lowest level in a year and one of its worst weeks since the 2008 financial crisis. Particular attention should be given to the drop in the value of Britain's blue-chip companies by over £35bn on Tuesday and by £58bn on Friday (following news of outbreak spikes). Across the week, Britain's blue-chip companies (companies which are nationally recognized, well-established and known to operate profitably in the face of adverse economic conditions) lost £210bn in value.
Similarly, there were heavy losses in global markets including the US. Across the week, the Dow fell 12.4%, the S&P lost 11.5% and the Nasdaq fell by 10.5%. The Dow (DJIA or Dow Jones Industrial Average tracks the 30 largest, publicly owned companies trading on the New York Stock Exchange and the Nasdaq) suffered its single worst one-day point drop in history.
The Bank of America has said that the global economic growth will drop from 3.1% to 2.8% in 2020, which, in comparison with predictions of a global recession, has been acknowledged as optimistic, particularly if the virus continues to spread at its current rates. Goldman Sachs has warned coronavirus would wipe out profit growth almost completely at US companies in 2020
Travel companies have been particularly hit. The cruise operator Carnival, who owns the infected Diamond Princess ship fell by 5.9% in value on Tuesday alone. Tour operator TUI and airlines such as easyJet and British Airways have been amongst the worst UK performing shares.
Other companies who have warned of the virus' effect include:
Microsoft, PayPal and Standard Chartered all forecasting disappointing profits
Aston Martin reported serious worries, posting a £104m loss before tax
Property firms including Knight Frank and BNP Paribas Real Estate as well as professional services firm EY all confirmed non-attendance at the industry's annual Mipim conference
The company who owns Budweiser (ABinBev) has reported a $170m hit to profits; Diageo, which makes Johnny Walker and Guinness have reported a profit hit up £200m in Asian markets
Facebook has cancelled its annual developer conference
Cosmetics firm L'Oréal has banned travel for its 86,000 staff
The shoemaker Crocs have said disruption in Asia would cut its revenues by up to $30m
Reckitt Benckiser Group plc (a British consumer goods company) has reported soaring sales of their Dettol and Lysol products). This is one of the few companies listed on the London Stock
Exchange and the FTSE 100 index that has had noteworthy success over the past week. However, the company has noted that there has been disruption to their retailers and their supply chains. For example, in China, demand for Dettol products has outstripped supply.
---
Take 30 seconds to sign up to TLP and you'll receive law news updates straight to your inbox, as well as be the first to know about new, free events!
---
Why Should the Individual Care About the Stock Market Plummeting?
British pension funds have lost 5-6% of their value from Monday-Friday last week. Pension funds typically have 60-70% of their investments in stock markets (the rest is held in bonds, property, cash and other investments). Two of the UK's most popular funds including one managed by Scottish Widows alongside Vanguard's LifeStrategy Equity Fund were down by 4% and 4.8% respectively.
However, analysts have argued this is merely a short-term fluctuation and the only people likely to be affected are those who will retire in the next 2 years. For reference, after the financial crash of 2008, it took 5 years for share prices to return to their pre-crash levels.
Why Has Sick-Pay Been in the News?
Employees who self-isolate due to virus concerns have been a contentious topic this week. Pub chain JD Wetherspoons announced that employees would be subject to regular statutory sick pay if they self-isolated, in line with any other form of illness. However, arbitration service Acas argued that it was 'good practice' for employers to treat self-isolation as sick leave, with the general secretary strongly advocating for a policy to be put in place.
Food for thought: How can companies seek to maintain their supply chains? What other FTSE 100 companies have been severely affected? Why are investors choosing 'safe haven' options such as government bonds as opposed to shares in public companies?
Missed our previous article on the commercial effects of the coronavirus? Read it here.
Read more: