Published on April 21, 2020 by lauraduckett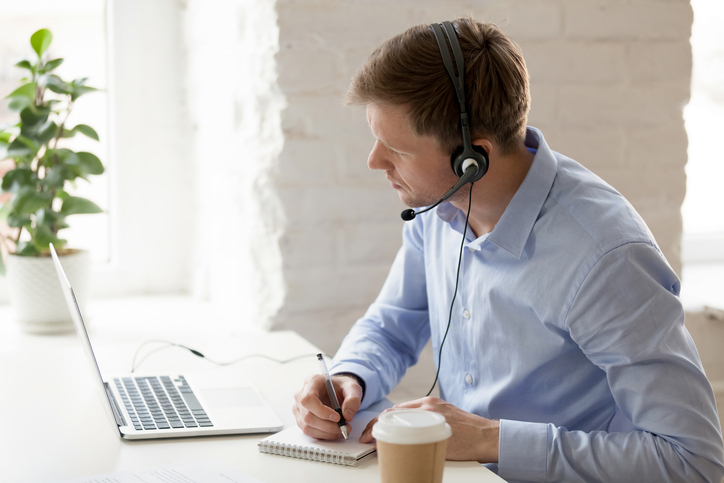 In light of COVID-19, several governments across Europe have shut down their court systems. While jury trials in England and Wales have been halted, the Ministry of Justice has significantly increased the use of telephone and video hearings. The Coronavirus Act 2020 has expanded the availability of video and audio links in court proceedings, which has lead to a rise in online advocacy.
This is not the first time the concept of virtual hearings has made an appearance. Before the pandemic, Her Majesty's Courts and Tribunals Service already had a £1.2bn plan to replace some criminal trials with virtual ones.
It was hoped that increasing the use of digital technology would make the system more efficient. However, these plans were delayed due to limitations such as tight budgets. Now that social distancing measures are being enforced, the courts have been pushed to accelerate this development.
How Virtual Hearings Work
After closing its physical premises, the Supreme Court has held virtual hearings entirely by video conferencing. Footage was then available to view on demand within 2 days of the live broadcast. In addition, the Court of Protection recently conducted an entire trial over Skype.
The online hearing enabled the judge, lawyers, witnesses, experts and journalists to see and hear each other. One of the barristers said the trial was very effective, allowing him to conduct advocacy from his office using a laptop. Lawyers said this could be a model for how future court business can be conducted for the remainder of the pandemic.
Online Advocacy: Benefits
While the forced acceleration has disrupted current proceedings and increased the backlog of cases, a digital overhaul could be beneficial in the long run. A civil law barrister told me that some benefits of online advocacy is a reduction in travel time and the associated costs. Not having to travel to remote courts has also allowed him to spend more time on other work.
Professor Richard Susskind has championed for a move towards virtual hearings for some time now. He recently argued that after the COVID-19 crisis has passed, the cost savings that come with remote working can prove 'irresistible' for policy-makers. Remote justice is likely cheaper, more convenient and faster.
In addition, online hearings may be beneficial for court users that have mobility issues and those more vulnerable. Video link/skype could also help nervous witnesses give their evidence as going to court can be intimidating.
Online Advocacy: Difficulties
However, there are several issues that need solving before e-trials become a regular occurrence. First, many courts lack the ability to use even basic technology. One of the difficulties encountered by the civil law barrister was lagging due to the Court's poor internet connection. Second, trials involving jurors are difficult to orchestrate online.
Third, it makes it more difficult to interact with witnesses and litigants. For instance, it may be difficult for judges and advocates to interject with some witnesses. Some people also treat virtual court hearings differently in that they may act less formally than they would in physical court. Others find it difficult to work the technology.
The Future
The judiciary is conservative and has for a long time been unwilling to change. However, an event such as COVID-19 might be the catalyst for an embracement of technology. The legal response to COVID-19 shows how necessity can force change even in a traditional system such as the judiciary.
With how fast technology has developed in recent years it is difficult to predict what the future might hold for aspiring barristers. It is certainly not unrealistic that current law students may be expected to conduct some online advocacy in the future.
Despite the difficulties listed above, the prospect of saving costs and time by holding virtual trials might prevail. The civil law barrister said that, provided the technology improves, some courts will likely continue to hold virtual hearings. He did, however, note that he missed being at court, conducting advocacy in person. This view is likely shared by many barristers.
Law students planning to enter the barrister profession should be aware that some courts might continue to hold virtual hearings after the COVID-19 pandemic has passed. Accordingly, they might be expected to conduct online advocacy at some point during their career.
Words: Kristin Klungtveit
Read More: