Published on August 15, 2019 by Lauren Wade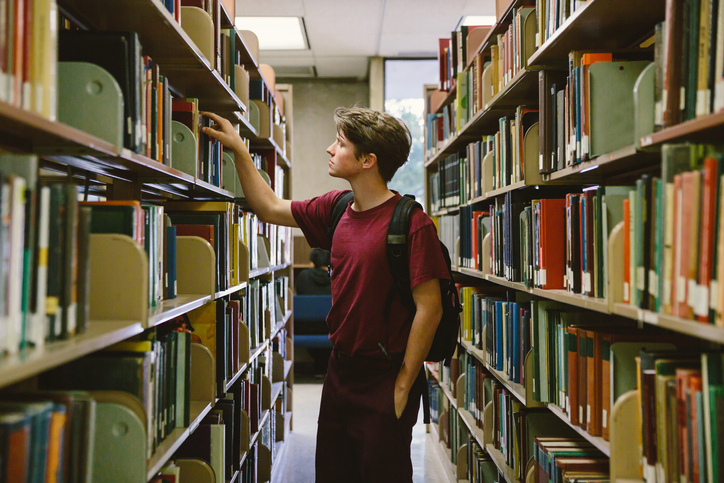 My name is Serena and I studied the BPP Accelerated LPC at its Holborn campus.
I'd like to share with you my experience of studying the LPC, including my top tips to make, what I hope will be, a handy survival guide.
First, a clarification: there are a few different types of LPC courses at BPP.
The Accelerated course is offered to students who have secured a training contract with Freshfields, Hogan Lovells, Slaughter and May, Norton Rose or Herbert Smith Freehills.
It follows an extremely similar format to the Fast-Track LPC at BPP, and also the standard nine-month LPC course.
It is split into two stages and is taught via small group workshops and lectures. The main difference is the length of the course, and also the lack of choice in modules (all are compulsory).
---
Visit our LPC guide to find out more about this important stage in training to become a solicitor.
LPC Overview
---
LPC Content
Stage one of the BPP Accelerated LPC has three core modules: Business Law and Practice, Property Law and Practice and Civil Litigation.
Stage two has a further three mandatory subjects: Debt Finance, Equity Finance and Corporate Transactions.
There are also skills courses (including advocacy, interviewing, research, and legal writing), which are mostly self-study.
I found therefore that I had to get into good habits from the beginning; scheduling tasks and sticking to to-do lists, keeping track of anything outstanding and also maintaining a good system to help process information.
For this, I personally really like Microsoft OneNote – you can file your notes by session, but still keep them all in one place, make lists, and add tags.
I found the core modules interesting and well-structured. They focus on the application of the law, and though the material was not too difficult conceptually, it was voluminous.
I therefore tried to look up any new terms as I went through and be strict with myself to not let anything slide.
I'd also go through my notes at the end of each session and match them up to the learning objectives for each topic in a table. These were really useful for revision, as I'll discuss below.
The skills assessments do take up a portion of the timetable in stage one. Luckily there was a lot of guidance from BPP, including videos and sample scripts.
These were so useful and gave very good guidance on how to productively strike a balanced approach.
Survival tips for the BPP Accelerated LPC course work:
Put all deadlines and key dates in your diary early on;
Be systematic with to-do lists and keep track of the learning objectives;
Use the materials provided by BPP for the skills assessments.
Exams and Revision
The LPC exams consist of long-form and multiple-choice questions. As the content is very concentrated, there weren't any topics I could strategically avoid.
I therefore tried to learn material as I went along, converting my notes from the learning objectives into flashcards, and using spaced repetition to memorise them.
I also made mnemonics, diagrams and tables, colour-coded my statute book as I went along and also read stories in the commercial press, so I could relate to what I  was learning to real-life examples.
After that, it was an issue of practice – especially with the multiple-choice questions – and then updating my flashcards with points I learned from the past papers.
Survival tips for the BPP Accelerated LPC exams:
Revise what you can as you go along
Use memory techniques if possible (e.g. Spaced repetition and mnemonics)
Practice!
Conclusion
Overall, I really enjoyed the Accelerated LPC. I'd say the three best parts for me were:
The people – I made some really good friends who honestly made the experience really special, and who I am so excited to work with in the future;
The tutors – They provided an extremely high standard of teaching and pointers for practice;
Satisfaction – Feeling like I can start my training contract with a good foundation of legal knowledge.
My main challenges were:
Staying afloat;
"Making the most of it" – Pretty much every lawyer I chatted to suggested that the LPC would be a good opportunity before the start of long hours as a trainee. I did manage to do a lot of extra-curricular activities, but this made the first challenge even more relevant!
Still being in education after all this time – there's no getting around the fact that becoming a lawyer takes a long time. But now, I'm really excited to start my training contract and feel prepared for my next steps!
Words: Serena Chang
Find out more about BPP's LPC courses on the website.
Read more: