LPC Providers: How to Choose the Right One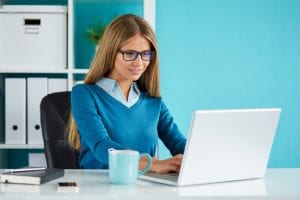 The sheer number of LPC providers can feel overwhelming and bring back memories of your university applications.
However, when making your decision, there are some key considerations that you should take into account in order to narrow down your options.
---
See a full list of the LPC providers, their course fees and contact details here!
LPC Course Comparison Table
---
LPC Providers: Location
You need to think about where will be best for you to pursue the LPC. If you're not being sponsored, your LPC costs will be a key consideration so you might want to think about moving back home, or choosing a place with low living costs.
You should also think about where you ultimately want to pursue your future career and the kind of firm that you would like to work at. For example, many regional firms prefer to offer training contracts to applicants who have chosen a local LPC provider. They tend to think that those who have chosen regional LPC providers are more likely to stay in the local area and, ultimately, with their firm, making their investment worthwhile.
Some providers also have special links with firms through their pro bono projects, so if you've set your sights on a particular firm, this is definitely worth looking into.
BPP and the University of Law have centres across the country so if you live close to a major city, it's highly likely that you will be able to find a nearby LPC provider .
LPC Providers: LPC Costs
LPC fees for the 2017/18 intake range from £7500 to £15740. This variation largely depends on your location, with LPC providers in London tending to charge the highest fees.
Different providers also have different funding and scholarship options available to their students. If you're not being sponsored for your training contract, it's definitely worth researching which providers have the best scholarships and where would be cheapest for you to study.
Areas of Law and Specialisms
While all LPC providers teach the same core modules, as dictated by the SRA, they can vary massively in terms of the electives that they offer.
You need to think about the areas of law that most interest you and the kind of firm that you would ultimately like to work at. You are paying a significant amount for this qualification so it is worth making sure that you can further pursue the areas of law that you are most interested in.
Structure
You need to think about how you want to pursue the LPC. Different providers will have different options for students who want to take the LPC full-time, part-time or online. Make sure that the provider you choose fits your needs.
Training Contract
If you have been offered a training contract before you begin the LPC, it is likely that your firm will have a preference regarding where you pursue it. Make sure that you check this before you apply.
Alternatively, if you are still applying for a training contract, it might be worth considering which provider is preferred by the firms you are most interested in. Although your LPC provider is not going to determine whether you are offered a training contract or not, it can be a helpful step in the right direction.
Published: 07/12/17 Author: Hannah Capstick
Read more about the LPC with our free guides: