Published on March 31, 2020 by lauraduckett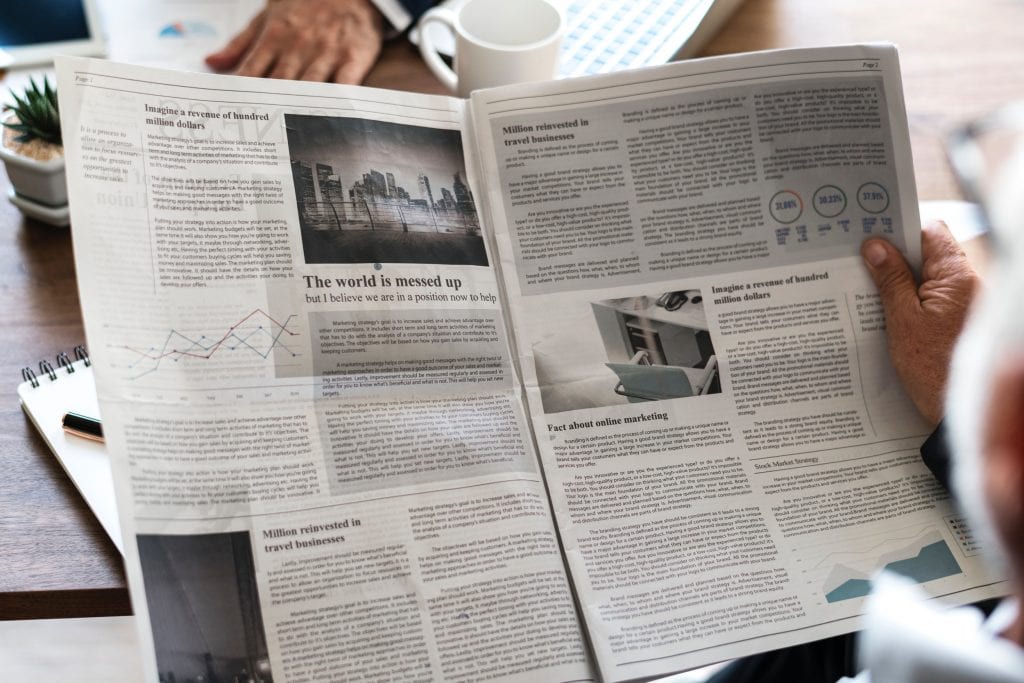 Welcome to TLP's Monthly News. This month the headlines have been understandably inundated with daily, even hourly updates as the coronavirus pandemic progresses and the government works hard to push emergency coronavirus legislation through Parliament.
However, other headlines this month include: the Supreme Court going virtual, Harvey Weinstein receiving his jail term, Flybe collapsing just a few months after receiving government aid and a court ruling against gender-neutral passports. Read about the stories below.
Sign up to our newsletter to receive updates on legal news and advice on law study.
Receive Regular Updates
---
The "Coronavirus Bill" Passes Through the House of Commons
The Government has passed all stages of its 329-page emergency bill through the House of Commons. The bill has also cleared the House of Lords and will become law shortly.
The bill includes sections to ensure that those healthcare workers that have "answered the call" to return to work to help with the emergency – including nurses, midwives, paramedics and social workers – will be able to receive up to date training and full insurance.
There are also multiple sections aimed at reducing pressure on the justice system – for example, to increase the use of audio and video links in court.
It includes the more high-profile measure to restrict events and shut-down premises such as pubs. If ministers decide an event or venue poses a threat to public health, the owner of the venue or an organiser of the event can be forced to cancel, close down or restrict access. Failure to do so could result in a fine.
The government has also produced secondary legislation to enforce the new social distancing rules and allows officials to have the power to close the borders in the event that The Border Force comes under intense pressure due to staffing shortages. It also includes powers to isolate or detain individuals who are judged.
In order to support business, the bill allows employers to reclaim statutory sick pay funds from HMRC to help with the burden of increased staff absence.
For weekly updates on the implications of Covid-19 on Legal Study and Practice: (insert link here)
Read a more detailed look at the new coronavirus legislation.
The Supreme Court Goes Virtual
Fowler (Respondent) v Commissioners for Her Majesty's Revenue and Customs will be the first case in history to be conducted entirely by video conferencing. The Supreme Court closed all physical premises on the 23rd March saying that all cases and judgements would continue via web-cased conferencing until further notice. Proceedings will continue to be available to the public and the media via the court's website.
The first judgement was handed down remotely on the 25th March and was Elgizouli (Appellant) v Secretary of State for the Home Department (Respondent).
Harvey Weinstein is Sentenced to 23 Years in Jail
After being found guilty of rape and sexual assault during a New York trial in February, disgraced film producer Harvey Weinstein was sentenced to 23 years in prison. Judge James Burke imposed twenty years for a first-degree sexual act against production assistant, Miriam Haley in 2006 followed by a three-year sentence for third-degree rape of another woman. The two sentences will run consecutively.
Lawyers for Weinstein pleaded with the judge for a minimum sentence of five years in prison. His defence attorney, Donna Rotunno, cited his work in the film industry as well as his poor health as mitigating factors. Weinstein also spoke, implying his "confusion" about his dealings with women. His lawyers have said they will appeal the decision.
The District Attorney of Los Angeles has also begun extradition proceedings against Weinstein to bring him to face two further charges relating to women on the west coast of the United States.
Flybe Collapses Two Months After Government Announces Rescue
One of Europe's largest regional airlines, Flybe has collapsed into administration. This comes less than two months after the government announced a rescue deal.
The impact of the coronavirus on flight bookings provided the last straw for the airline, which operates almost 40% of UK domestic flights, as the government stalled on controversial £100m loan. In his statement, the Chief Executive of Flybe Mark Anderson, said "every possible attempt" was made to avoid collapse but there had been "significant funding challenges."
The airline employed more than two thousand people directly and was one of the leading carriers at airports including Belfast, Southampton, Manchester and Birmingham. Unions have warned that other jobs would be put at risk by Flybe's collapse and transport links lost on dozens of domestic routes where it is the sole operator.
A government's spokesperson has said that they will do what they can to "help ensure" the UK has the "connections in place that people rely on."
Court of Appeal Rules People Cannot be Gender Neutral on Passports
Christie Elan-Cane has lost a Court of Appeal challenge which sought to make the Home Office provide gender-neutral passports.
Elan-Cane previously lost a High Court challenge over the issue in June 2018 arguing that the current passport process is "inherently discriminatory." The 62-year-old has been campaigning for change to achieve legal and social recognition for non-gendered identity for more than 25 years. Her legal team argued that "it is unacceptable that someone who defines as neither male nor female is forced to declare an inappropriate gender in order to obtain a passport."
LGBTQ+ charity Stonewall has also been applying pressure on the government to make this change since April 2017 and Jamie Windurst who identifies as non-binary has started an online petition which has garnered 20,000 signatures. MPs including Jeremy Corbyn have also signed a Commons early day motion calling on the passport office to make the change.
Currently, all applicants for a UK passport must indicate whether they are male or female in a signed declaration. The campaigner behind the court case would like passports to include an "X" category, which could be used by those who identify as gender-fluid, non-binary or identify as "other" in any way.
Keep safe, stay at home!
Words by Alicia Gibson
Read More: