Published on July 21, 2020 by Lauren Wade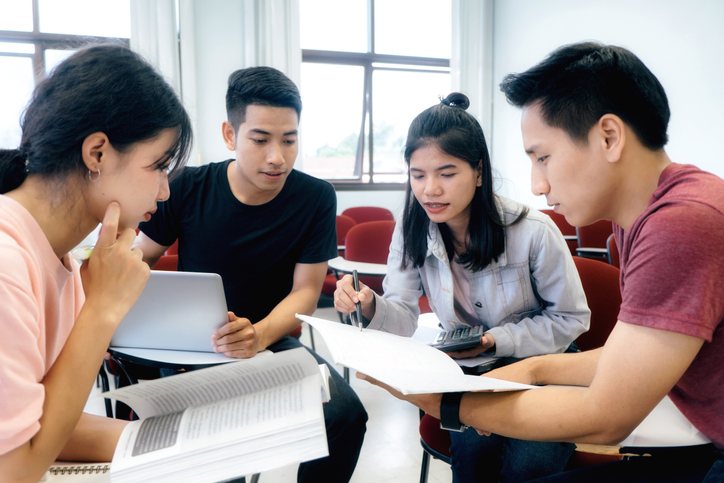 The summer between your GCSEs and your A-Levels is an exciting one.
You've chosen which subjects you wish to study and have dropped those that maybe weren't to your taste or didn't suit your skillset.
You may be starting to think about your future degree and applying to study law at university.
If you are considering an LLB law degree, I would recommend you do the following five things, which should give you a better idea as to whether this is the subject for you.
---
Receive free, tailored information for your aspirations and stage straight to your inbox and be the first to know about new, free events.
Sign-Up Now
---
1. Re-assess Your A-Levels
Although most universities do not have any subject prerequisites for their law degrees, it might be a good idea to consider which A-Levels you should take if you want to study law at university.
Are the skills you will learn useful for when you do undertake your law degree? Taking an English and/or a history A-Level is a popular choice amongst law students, as in doing so, they are able to develop their writing skills which will be useful for university and in the world of work.
You may also want to look at the grade requirements needed for law at the universities you are considering applying to so that you know what kind of grades to aim for.
2. Obtain Some Work Experience
Throughout year 12 and year 13, you should try to secure yourself some law work experience. Any work in a firm or chambers would benefit your application greatly, although it is not essential.
A work placement in another field such as banking or retail can also be useful. However, if you do feel that legal work experience is necessary but struggle to secure a placement, you can go to your local Magistrate's courts and observe the proceedings there.
They are free and open most days, so attending these trials is an easy way for you to experience the law in practice and strengthen future applications.
Part-time or casual work you undertake alongside your A-Level studies will also help your applications.
If you can maintain high grades and have a job after school or at the weekend, this will show both your employability and your good time management skills. Therefore, you should contemplate whether it would be practical for you to apply for a part-time job.
3. Enter Essay Competitions
Another way to bolster your application to law school is through entering an essay competition. Admissions tutors will be looking for your commitment to the subject and this is a clear way to demonstrate that.
There are also usually some generous cash prizes! For year 12/13 students, the most prolific competitions are those run by Oxbridge colleges.
4. Do Some Research
Along with work experience, it may be useful to do some general research into careers in law. You should consider whether this is something you want to do daily.
Whilst you do not need to have any certain ideas, having a general understanding of both what a law degree and a legal career may entail will leave you better equipped to write personal statements and deal with interview questions, should you be invited to one.
You might want to consider whether you would prefer a non-law degree, followed by a conversion course. If this is the case, do some research. Find out what A-Levels you might need to take for law or other subjects.
Essentially, and you will learn this once you embark on your journey into law, preparation is key. The more research you do now, the easier you will find it later on.
5. Do Some Reading
Studying law is academically demanding and you will need to be able to read vast quantities and process that information quickly.
It may be a good idea to start building up a more academic reading list the summer before starting your A-Levels.
Read 'The Week' or 'The Economist' on a regular basis in to become more aware of current affairs and read some of the typical law degree preparation books, such as 'Eve was Framed' by Helena Kennedy, 'The Rule of Law' by Lord Bingham, or 'Learning the Law' by Glanville Williams. These will all provide a starting point for improving your reading and a basis for a law personal statement.
Therefore, whilst there are few concrete steps you can take during the summer between GCSEs and A-Levels, there is lots of research and preparation to do.
This long-term commitment to a career in law will only serve to make your future application stronger.
Words: Holly Porter
Read more: