Published on March 31, 2020 by lauraduckett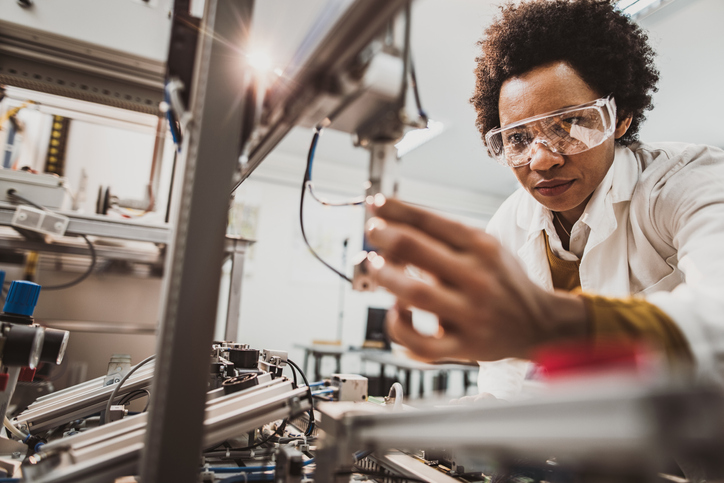 What's been happening in the commercial world over the last week? Read on to find out!
Want to stay in the loop with regular updates straight to your inbox?
Boost your Commercial Awareness
General Economic Overview
Economists from the CEBR (Centre for Business and Economic Research) have predicted that the UK economy will face its deepest recession since the financial crisis and the steepest quarter-on-quarter drop since records began in 1997. The 15% shrink may come after a rise in unemployment and a plunge in the demand for many 'non-essential' goods and services.
The think tank predicts that the unemployment rate could soar to 7-8%, leaving nearly 2.8 million Britain out of work. This doubles the current rate of 3.9% (data from October-December 2019).
One of the worst affected areas will be business investment, which is predicted to fall 13% from 2019's figure. The CEBR has suggested that it will take until 2032 for levels to reach the 2017 peak.
Thinking point: What else could the government do to combat rising unemployment?
Coronavirus and the Casual Dining Market
This week, the Italian restaurant chain Carluccio's filed for administration, after struggling to combat the effects of Coronavirus. Three days later, the chain was declared insolvent despite the temporary changes to insolvency law, which were implemented to help businesses meet debts throughout the pandemic. Whilst administrators explore options, 2,000 employees will be paid through the government's job retention scheme.
Before the outbreak of the Coronavirus, Carluccio's were already facing permanent branch closures in response to a faltering casual dining market. Many restaurant chains including Prezzo (which closed 94 outlets), and Byron (currently in the process of restructuring) have struggled in recent months due to a saturated market, the government increasing the minimum wage and a higher cost of imported ingredients following a fall in sterling since the EU referendum.
Before the virus hit, some of the best performing restaurant chains included Wagamama, Nando's and largely London-based pizzeria Franco Manca. However, even these are likely to struggle against the backdrop of the pandemic.
In the early weeks of the crisis, analysts predicted food delivery apps such as Deliveroo, Uber Eats and Just Eat would see a boom in demand. For Deliveroo, this has not been realised with industry experts attributing a steep decline in orders to widespread restaurant closures such as Wagamama and McDonald's and increasing consumer anxiety over hygiene. Central London has been the worst affected, given many office workers are no longer ordering lunchtime deliveries.
Talking point: Why did McDonalds choose to shut whilst some other restaurants remain open for home deliveries?
easyJet Grounds Entire Fleet
This week, easyJet announced that its entire fleet of planes will be grounded for the foreseeable future. All cabin crew will be furloughed (granted a leave of absence) which amounts to around 4,000 of the airline's 9,000-strong workforce. Furloughed employees in the UK will receive 80% of their salaries through the government's coronavirus job retention scheme
Stelios Haji-Ioannou (easyjet's founder and largest shareholder) is encouraging the airline's board to pull out of a £4.5bn contract for the purchase of 107 new aircraft from Airbus. Haji-Ioannou has argued that if the board is able to terminate this, the airline will not need state aid.
However, not all airlines share this approach. Richard Branson has asked the government for substantial state aid for Virgin Atlantic and representatives from Scotland's Loganair have stressed that aid is essential to the airline's survival. The government has yet to clarify their response to many airlines' requests that APD (Air Passenger Duty tax) be suspended.
Talking point: Why might some airlines such as Ryanair or British Airways be reluctant to ask for state aid?
UK Car Manufacturer Closes
Whilst many factories and production plants in China were temporarily closed early on in the Coronavirus outbreak, business continued in the UK for many car manufacturers until recently. Jaguar Land Rover has now suspended production at all UK plants at least until the 20th April.
The British automotive company is still running its operations in India and Brazil whilst Chinese plants re-opened at the end of February. BMW, Bentley, Toyota, Honda, Nissan and Vauxhall had all already closed their UK operations.
Companies Fight Against Coronavirus
The Mercedes F1 team has been working closely with University College London and University College London Hospital to develop a COVID-19 breathing aid, to prevent intensive care units from being overloaded with patients. Clinical trials are set for this week, following which Mercedes is expected to produce 1,000 breathing aids a day. This is just one example of the many companies who have forfeited their normal production in order to aid the fight against Coronavirus.
Globally, fashion retailers such as Ralph Lauren have begun production for 250,000 medical masks whilst luxury coat brand Canada Goose is planning to re-open their Canadian manufacturing facilities to make gowns for healthcare workers. These follow in the footsteps of the multinational luxury goods conglomerate LVMH which began production of hand sanitiser in France weeks ago.
Talking point: Do you think companies with factories or production plants should be under a national duty to manufacture medical supplies? How might they cover their overheads when they are not making money?
Words: Holly Porter
Missed last week's update? Read it here!
Read More Updates:
---
Read our new page on how the COVID-19 pandemic is affecting legal study.
COVID-19 Updates From The Lawyer Portal