Published on September 17, 2019 by lauraduckett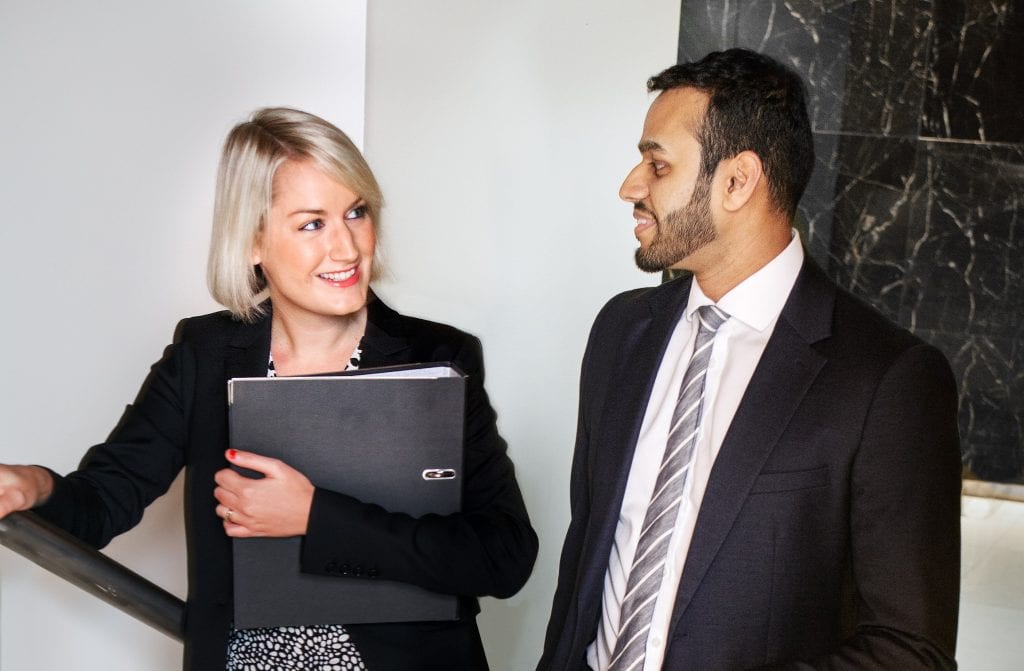 A trainee solicitor at transatlantic law firm Womble Bond Dickinson imparts some words of wisdom about her experience applying for a training contract. Read on for some tips on how to make yourself stand out and some insights into life at WBD.
Name: Katie Winter
Law firm: Womble Bond Dickinson (UK) LLP
Current department: Pensions, Corporate and Commercial
Undergraduate degree: English Literature and History at Durham University, graduated 2015
Visit Womble Bond Dickinson's profile page for training contract deadlines and other opportunities.
Learn More about WBD
Applying to Womble Bond Dickinson
When it comes to the training contract application process, quality over quantity is key. Submit fewer applications, but invest more time and thought to each one. Also, try to avoid using generalisations such as how "passionate" or "driven" you are, unless you can evidence such statements.
Good and varied examples are key to showing the type of person you are. Although it can be difficult to highlight your personality on an application form, if you can manage this, you will stand out.
It is taken as a given that you will possess some of the base skills to become a good lawyer – which will of course be developed throughout your career – but showing at an early stage, that you have something more to offer, in the form of who you are as a person, is key.
For example, at Womble Bond Dickinson, there is no one type of person. We are increasingly becoming a melting pot of cultures, personalities, and skills. So, don't try and hide who you are when it comes to applications, as you will be hiding the very qualities that make you appealing.
In terms of choosing a law firm, one of the reasons I applied to Womble Bond Dickinson is because it has the benefits of a large transatlantic law firm – exposure to a high-quality client roster and work that is comparable to city firms, diverse practice areas and lots of responsibility early on – but with the friendly and personable culture of a regional law firm that is hard to rival.
This was very important to me as a local, homegrown girl. What I would say is try to have an idea of what you want to get out of your legal career and only apply to those firms which most match your values and ambitions. For example, whilst one firm may offer a high-profile client list, another may offer cutting-edge training and a better work-life balance.
This is why I believe that legal work experience is invaluable. Not only does it allow you to hone important skills and appreciate the inner workings of a law firm, but it gives you the opportunity to see first-hand whether a firm and its lawyers are a good fit for you.
Not to mention, you will also be able to talk about the variety of work you have undertaken at interviews and demonstrate your motivation for a legal career.
Working as a Trainee at Womble Bond Dickinson
The responsibilities you have on a day-to-day basis and hours you work as a trainee greatly depend on the seat you are in.
However, some of the specific work I have been involved with during my current seat includes undertaking legal research, drafting trust documentation, assisting with writing newsletters which are sent to our clients and working on an exciting tender submission for a potential new client.
The latter task I particularly enjoyed as it gave me the chance to appreciate the tender process and how the law firm operates as a business.
Before my current seat, I sat with the Agriculture team, where I was given my own small case files to run and enjoyed daily client contact.
I was afforded high responsibility, which allowed me to learn on the job and develop at a faster rate than I would have experienced otherwise.
As a trainee at Womble Bond Dickinson, being exposed to a range of clients in these broad, disparate sectors certainly provides a good grounding upon which to build and I am excited to see what the remainder of my training contract has in store.
Read More