Published on July 2, 2018 by isabellaford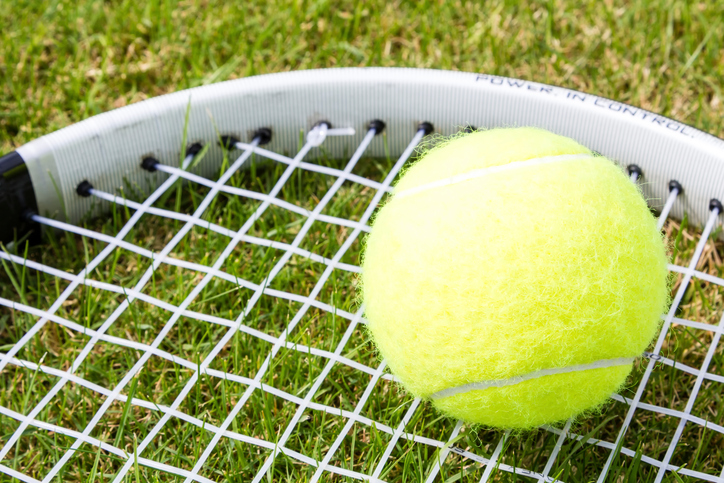 The Wimbledon Tennis Championships held at the All England Tennis Club are a highlight of the sporting calendar. Being the only Grand Slam held on a grass court surface, it often throws up surprise results rendering the rankings and seedings meaningless.
Furthermore, this sporting spectacle has become heavily intertwined with the law. This gives you the perfect opportunity to link your passion for sport to your desired career when it comes to sports law interviews.
These are some suggestions of how you can link Wimbledon with the law.
---
Take 30 seconds to sign up to TLP and you'll receive free, tailored information for your aspirations and stage straight to your inbox, as well as be the first to know about new, free events – what are you waiting for?
Sign-Up Now
---
Ticket Touting
Ticket touting – buying tickets for a particular event then selling them on at an extortionate rate, either in person or online.
The 2017 Wimbledon Championships had a particular problem with ticket touting showing just how limited the legislation is when it comes to tackling this issue.
The issue arose in the case of All England Tennis Club Ltd. v Miller [2017]. The organisers of Wimbledon had made sure that all tickets were nontransferable in a bid to prevent ticket touting and ensure people only paid a fair price to attend.
After finding out that Miller was violating the nontransferable rule and still engaging in ticket touting, the All England Tennis Club sought an injunction to prevent him from continuing. The courts ordered him to surrender any tickets still in his possession and divulge the details of his buyers; failure to do so would result in serving the time of a four-month suspended sentence.
The dicta from the judges stated that the court had four options:
Take No Action

Impose Fines

Suspended Sentence

Custodial Sentence
At an interview, students may want to engage in a discussion regarding how effective the punishment for this offence is.
You could argue that the first three options hold no gravity and mean nothing to the defendant, hence not deterring them. Furthermore, one could argue that the lenient nature of custodial sentences [a few months maximum] doesn't equal the impact the crime has on victims, many of whom have spent thousands more than a ticket's face value.
Conversely, some people believe that ticket touting cannot be considered a crime, it is more an opportunistic endeavour which would not exist if people were not prepared to pay.
Think about how you could apply this is the context of an interview.
Gender Equality
As with many sports, there are subtle variations between the men's and women's championships. Governed by the ATP and WTA respectively, the main difference is match length.
The men's tour plays its matches so the victor is he who wins the best of five sets. The average match is 3.5 hours, but they have been known to be as long as 11 hours (Wimbledon 2010).
Women play their matches to the best of three sets, needing two sets to secure a victory. WTA matches have been known to last up to three hours but usually average around two.
Justification for these differences have included differences in physicality and strength. Whatever your view on this difference in play-style, the true point of contention is irregularity of equal pay in men's and women's tennis.
Wimbledon is one tournament on the tennis calendar where the winners of both the men's and women's tour take home the same pay cheque. This has been the case since 2007, the last discrepancy being in 2006 when Roger Federer received £655,000 compared to Amelie Mauresmo's £625,000.
The organisers since adopted a full commitment to equal pay and both champions in 2017 received 2,250,000. A full history of Wimbledon prize money can be found here.
If the issue of equal pay is raised at interview then students should take an objective view and carefully concern all the facts. There is nothing wrong with a healthy, well-researched debate about the difference between the men's and women's and there are many arguments to say tennis as a whole is not as equitable as it seems.
Whilst the pay is equal at the for major grand slams, there is a great disparity in earnings at smaller events on the tour; in 2015 for example, Novak Djokovic as men's No.1 took home $21 million to Serena Williams' $10 million.
It is therefore true that whilst high profile events such as Wimbledon, Roland Garros and the Australian Open are a shining example of equality and fairness in tennis, the smaller and lesser known tournaments need to follow suit sooner rather than later.
---
Want more hot topics going on in the legal sphere? Take a look at our How to Discuss series!
---
Maternity Rights & Seeding
As with any occupation, there may come a time when female tennis players are pregnant and choose to take a leave of absence to give birth and enjoy the rewards of motherhood. The question here is: should there be better laws in place for mothers?
In April 2017, this was the case for the then world No.1 Serena Williams, who announced she was 20 weeks pregnant and would be missing the remainder of the year's play. Her return to the tour and particularly the All England Tennis Club's decision to seed her 25th has opened up a debate as to how the sport treats mothers who return after pregnancy.
During her absence, Williams inevitably slipped down the ranks and at the time of writing, sits 283rd in the WTA. The idea behind the seedings is that a more open draw will develop, allowing top seeds to avoid each other until late on in the competition. World No.1 Simona Halep cannot face world No.2 Caroline Wozniacki until the final as a result.
Wimbledon organisers have stated that the 7-time champion Williams has earned her right to a seeding through past performance. On the face of it, this seems justified and many will argue in Williams' favour. However, there are certain considerations which point to this being both unfair and somewhat reckless.
In Williams' absence the rankings have changed dramatically with many rising and falling, such is the thrill of the sport. One player adversely affected by the decision to seed Williams is Dominika Cibulkova.
The Slovakian international is currently seeded 32nd in the world and would normally have received the final seeding and earned a more favourable draw. However, she will now enter the tournament unseeded and have harder route to the final.
It is also worth noting that the other three grand slams do not have the power to alter seedings in this way. Wimbledon is the only tournament with the power to ignore ATP and WTA rankings 'if and when necessary to produce a balanced draw'. In any other arena, Williams would be unseeded.
Tennis is a thrilling and captivating sport with laws intrinsically involved without many knowing. The key points of discussion are whether any laws need strengthening and then whether it is truly right for Wimbledon deviate from the sports culture and make its own controversial rules in certain areas.
The key to answering these questions are to do thorough research and prevent an objective argument; however, many may only be answered in the coming years when more data is available.
Want more legal topics? Read these:
Author: Matthew Knights