Published on October 25, 2018 by ottohopkinsfagan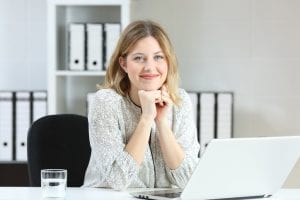 Whether it is through Meghan Markle's portrayal of Rachel Zane in the hit USA Network Show Suits, or just the changing makeup of the legal system in general; it is fair to say that the position of Paralegal is gaining higher notoriety. The technicalities of how to obtain this job title are discussed here but this article though will give more specific focus to the major pros and cons associated with the role.
---
Take 30 seconds to sign up to TLP and you'll receive free, tailored information for your aspirations and stage straight to your inbox, as well as be the first to know about new, free events – what are you waiting for?
Sign-Up Now
---
Pros
#1 Potential Training Contract
Whilst there is no guarantee that spending time as a paralegal will result in being offered a training contract, it has been noted to happen. It is a given that most paralegals have a law degree but increasingly, many will now have undertaken and passed the Legal Practice Course (LPC).
The problem for many aspiring solicitors is that whilst they have passed the academic prerequisites to qualify as a solicitor, they ultimately fail having been unable to secure a training contract. If you work as a Paralegal then you will be responsible for much of the paperwork and fee earning preparations that a solicitor would undertake in their junior years.
There is often little difference therefore between a Paralegal and newly qualified solicitor. By working in this role, you can get experience in the legal sector whilst showing a law firm that you have the desired qualities to go on and work as a solicitor.
The Solictors Regulation Authority (SRA) operate a principle known as Equivalent Means. This stipulates that they may agree that an individual has, through a different course of assessed learning or work-based experiential learning, met the outcomes required on Stage 2 of the Legal Practice Course and so grant exemption from this stage. The applicability to a paralegal is if they work for a number of years then they may reach a point where the SRA is satisfied that their on the job experience is sufficient for them to be admitted to the role of solicitors without having done a Training Contract.
Whilst this does sound appealing it is important however, to remain realistic. There is little clarity on how the SRA assesses this with many factors being judged on a case by case basis. All things considered it would be a tad reckless and potentially naïve to become a paralegal on the sole basis that you may secure a training contract in the long term.
Have you seen our FREE Paralegal guide yet? Read more here. >>
#2 Work Life Balance
It is a well-known fact that for those who go on to become a solicitor; the standard 9-5 working day which most jobs typically enjoy is pretty much nonexistent. By equal measure; the Working Time Directive which states an employee cannot work more than 48 hours per week is often ignored for solicitors.
With Paralegals though this is not the case and a more healthy and sustainable work-life balance ensues. With subtle differences in the two job specifications, paralegals often have much less responsibility than a fully qualified solicitor. This means that where a solicitor sometimes has to work considerable overtime and unsocial hours in order to prepare a case or secure a contract, paralegals do not.
It is fair to say that an ambitious and career driven paralegal will likely go above and beyond by offering to assist beyond what is necessary and work overtime to make their colleagues job easier but the key advantage is that they are usually under no obligation to do so.
Cons
#1 Salary
Having alluded to the fact that many of the duties undertaken by a paralegal do not differ from a Solicitor; it is important to note that there are drawbacks to becoming a paralegal, the first being the salary. Even though the obligation to pay trainee solicitors a minimum figure was removed in 2014, many firms still abide by this and pay their trainees at least £18,590 in London and £16,650 elsewhere.
Many practices have even taken one step further and opted to pay their solicitors a competitive rate of anywhere from £25,000-40,000 depending on location and workload. With paralegals this same level of economic luxury is far from the norm. At graduate entry level it is expected that your salary would be somewhere in the region of £20,000. However, it is unusual for a person in this role with less than five years' experience to get anywhere near the £40,000 offered to some newly qualified solicitors; once more it is said to be unheard of outside London.
As with any job sector, money isn't everything and should not deter a candidate from pursuing a career which they believe is right for them. Nevertheless, the vast difference in income for two jobs which are not all that different should be of consideration.
Want to know more about lawyer salaries? Read more here. >>
#2 Career Progression & Recognition
The biggest disadvantage which is often associated with the job is the limited career progression available and all too often the lack of recognition they receive from clients.
When you become a solicitor, you will start with a two-year training contract after which you have ample opportunity to work your way up the career ladder within a firm, occupying senior positions such as associate and partner. With each new position comes greater responsibility and synonymous increase in pay.
For example, if we use a firm specialising in criminal law as an guide, a newly qualified solicitor would often spend the majority of their time in the Magistrates Courts and Youth Courts dealing with relative minor crimes, most of which will be Summary Offences. Once you reach the upper echelons of the profession, it is at this point you would potentially take your higher rights of audience exams. This allows you to deal with the more serious indictable offences in the Crown Court for example, murder and sexual assault.
With paralegals there is not really the same opportunities to progress and further your career in such a way. The duties of a paralegal do not really change based on how long you have held the position. It is true that as you prove yourself and gain a reputation, firms will trust you with bigger cases but the key point is that you will not really gain any new responsibilities after ten years as a paralegal compared to what you had after 2-3 years per se.
Want to know more about what life is like as a paralegal? Check out this Case Study here. >>
The other disadvantage is the fact that clients, often somewhat understandably, direct their thanks and gratitude towards the solicitor who they have physically dealt with. They will often not appreciate that in fact the paralegal has done a high percentage of the work behind the scenes. Many have therefore stated that whilst they know they are a valuable part of the company appreciated by the employer, they feel undervalued by the clientele.
It is important to note that there are some exceptions to the above points, meaning anyone wishing to work as a paralegal should do thorough research to ensure they are fully informed.
For more legal careers advice, go here: