Published on January 7, 2019 by Maria Correa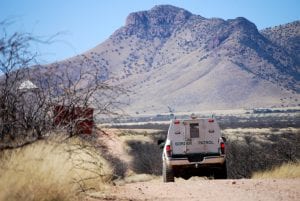 Estimated reading time: 4 minutes, 23 seconds
Happy New Year! Welcome to The Lawyer Portal Monthly News. This months post will cover the legal news stories from the 1st December 2018 to the 31st December 2018.
During December: a UN special rapporteur demands inquiry into death of Guatemalan girl held in the US, legal aid lawyers win £23m fee rise after strike and Jeremy Corbyn has pledged to end 19th century law which criminalizes rough sleepers.
---
The United Nations monitor who acts as global watchdog on the treatment of migrants is calling for an in-depth independent investigation into what happened to Jakelin Caal Maquin, a seven year old Guatemalan girl who died in the custody of the US government.
Felipe Gonzalez Morales, the UN special rapporteur on the human rights of migrants, has sent a formal complaint to the US secretary of state Mike Pompeo, via officials in Geneva regarding this death. Jakelin died less than 48 hours after she was detained by Customs and Border Protection at a remote border crossing in New Mexico. Gonzalez demands an independent inquiry into the tragedy in which the girl's family is legally represented.
Interested in Law work experience? Click here for our free guide.>>
As a measure to prevent deaths he also calls for an immediate end to detention of migrant children in the US and calls for the Trump administration to address "failings within the immigration system to prevent similar situations." The UN monitor stressed that the Trump administration was bound by international laws it could not avoid.
González lamented the fact that so far his requests for access to the US border with Mexico had not received the blessing of the Trump administration. The UN monitor has made two formal requests to be allowed to make an official fact-finding visit to detention centres and border patrol stations. There has been no reply from the state department.
Interested in becoming a family lawyer? Click here to find out more about the career pathway.>>
---
Take 30 seconds to sign up to TLP and you'll receive free, tailored information for your aspirations and stage straight to your inbox, as well as be the first to know about new, free events – what are you waiting for?
---
This comes after barristers went on strike in protest at a new system of determining their legal aid payments. In April the Ministry of Justice announced a new system for determining fee's for legal work called the Advocates' Graduated Fee Scheme. This created bands for payments, with murder and manslaughter attracting the highest payments, but some barristers felt these were too low.
This new system as well as existing concerns prompted a period of industrial action. In response to this the government announced plans to increase spending on the scheme by £15m in August which was increased by a further £8m following consultation.
Looking for job opportunities in law? Click here to search in our Deadlines Calendar.>>
Announcing the move Lord Chancellor David Gauke said, "Criminal defence advocates play a crucial role in upholding the rule of law and it is vital that their pay adequately reflects the work they do in a fair and sustainable way."
Whilst the Criminal Bar Association welcomed the announcement, some of its members warned that it was only a "sticking plaster." Junior Barrister and Criminal Bar Association Member Jo Cecil told the BBC that the extra funding was welcome but only as a first step. Adding that there is "real danger" that people will not be properly represented in court.
Thinking about becoming a barrister? Click here to read our free guide.>>
---
The official figures, published for the first time by the Office for National Statistics, showed a 24% increase in deaths over five years. Labour want to remove the Vagrancy Act 1824, which makes it a crime to beg as well as sleep rough on Britain's streets. The party said it was used to bring a criminal charge nearly 3,000 times in 2016.
Ms. Onn finds it unbelievable that "We still use Georgian-era laws to criminalise some of the most vulnerable in society." She argues that these offences do not solve the underlying cause of homelessness and even makes it harder for them to access support to move away from the streets.
Want to read more of last year's legal hot topics? Click here.>>
According to Ms. Onn, Labour seeks to support the homeless, with 8,000 new homes available to those with a history of rough sleeping as part of a plan to eradicate the problem within five years.
This announcement comes after Labour announced additional plans to create a £100 million cold weather fund to make emergency accommodation available for every rough sleeper during winter. The Chief Executive of the charity Crisis believes that whilst alone this will not end homelessness, it is a long overdue change.
Read More Monthly Legal News Round-Ups Here:
Author: Alicia Gibson.