Published on February 19, 2020 by Sofia Limpo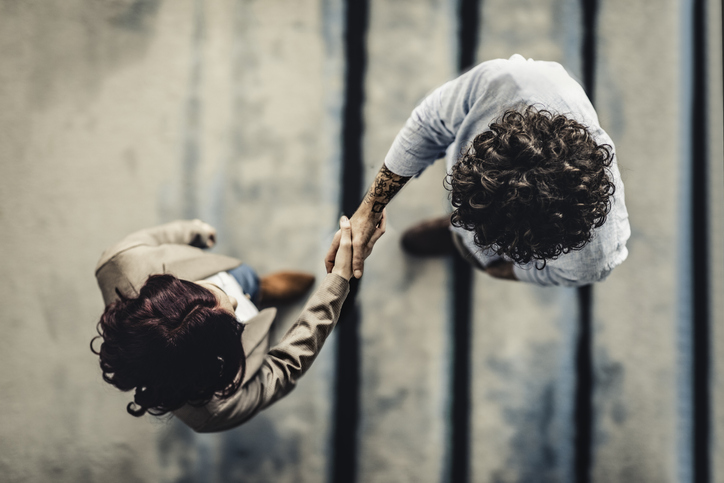 One of the best ways to further your legal knowledge into a particular specialism is by undertaking a Master of Laws or LLM. There is a range of different focused LLM's available to be studied both through universities in the UK and abroad.
Many students interested in undertaking an LLM worry that it will hinder rather than help their search for a job post-graduation. So we thought we'd give you some ideas as to what jobs are available for LLM graduates and how an LLM may be useful in these particular sectors.
Solicitor and Barrister
These are the obvious routes post LLM. Whilst law firms and chambers tend to remain neutral on the necessity of an LLM when applying for training contracts or pupillage, this does not mean that an LLM is looked upon unfavourably.
If you can show in your applications how undertaking your LLM has widened your knowledge and breadth of skills and how your, perhaps, specialist knowledge will translate to your training, then an LLM could be a valuable asset. This is particularly the case if you are applying for a firm or chambers specializing in certain areas of law.
Academia/Teaching
Your undergraduate degree may have given you a heightened interest in legal research and learning, which means your LLM may have consolidated this interest. From here, you may find yourself interested in obtaining a PHD in your discipline and becoming a research or teaching academic – or both.
Coming from a separate angle – LLM graduates may find themselves interested in joining the education sector but teaching younger students. This could mean teaching Law at A-Level or teaching a different subject altogether. Law is a varied subject which throughout your undergraduate degree and LLM will have taught you vast interpersonal skills such as communication and critical thinking which would be invaluable in any teaching career.
Non-Legal Careers
The type of job sector which might be best suited to you post graduating from your LLM course may depend entirely on the specialism or type of LLM you have undertaken. For example, if you have undertaken an LLM specializing in financial services, financial law or tax, such as is available to be undertaken from a range of institutions in the UK, then a job in the financial sector might be of interest. This may incorporate roles within banking, financial services or tax.
Other sectors available to LLM post-graduates depending on their specialism include:
Insurance
Examples include insurance claims inspectors or insurance underwriters. These types of jobs often run parallel to the application of the law and therefore, skills attained within your legal education such as analytical skills, attention to detail and problem solving will be of immense use if you want to pursue a career in this area.
The Police or the Prison Service
This type of role may be of particular interest to those who have furthered their study by elongating an LLM in criminal law and criminal justice as is available from a variety of institutions in the UK.
The Civil Service
There are a number of roles available within the Civil Service which may be of particular interest to those who have a legal education. Roles include those in The Foreign and Home Office, those within the Ministry of Justice, those within HMRC and those within the UK Border Agency.
Depending on what area you seek to work in, a specialist knowledge such as that given by an LLM may be invaluable.
Publishing and the Media
Having a law degree and in particular, a Master of Laws will have developed strong research, analytical, communication and writing skills. These are incredibly valuable skills in the world of publishing and media.
Community Work / Charity Work
This one is potentially vaguer than the rest. But there are a number of roles available within communities and charities that require a specialist in certain areas to be able to provide legal advice. For example, environmental issues and law, trading issues and law and consumer rights.
Working abroad within International Law, International Relations or the laws of other nations
The UN is a prime example. This might be the way forward for a postgraduate student who has achieved an LLM with international law at the centre or the laws of other countries, or maybe of particular interest to international students undertaking an LLM.
From this, it is clear that an LLM is a valuable asset to have under your belt not only to further your legal knowledge and interpersonal skills but to place you in a strong position for both a career within the law or in a variety of sectors outside of the law.
Words by: Alicia Gibson
Applying for LLMs? Check out our LLM Courses page for a list of some of the UK institutions offering the graduate course.
Read More: