Published on May 4, 2020 by lauraduckett
We spoke to a trainee at Bristows about life at the firm, challenges of the job and his tips for applicants.
Name: Alex Latham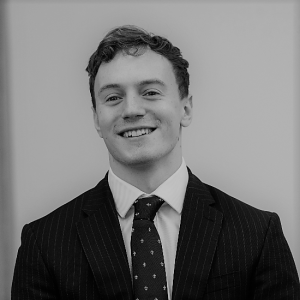 Degree: BSc Biology
University: University of Bristol
What was the application process like at Bristows?
The initial procedure in applying for a Bristows training contract is much like any other firm, you complete some standard online questions and if you are successful you are invited to a video interview. Once you are past the video interview stage the process is slightly different from other law firms as there is no assessment centre or group interview step, just two separate interview stages.
My first interview was with a partner and an associate and was quite wide-ranging. I talked about my hobbies, the grades I had got at university, why I thought I'd done better in some modules rather than others and my general motivation for pursuing a career in law. A few weeks later I had my second interview with two partners. This was more focused on the type of work that Bristows undertake and my motivation for applying to Bristows specifically. There was also a written exercise which lasted for about an hour. A few weeks after that I received a call from one of the partners letting me know that I had been successful!
Tell us about a typical day at work
Typically, I arrive at work around 9:00, grab a coffee from the Hub (the Bristows canteen) and have a quick chat with whoever is around. I'll then check my emails and start work on any tasks that I've got on the go, these can be procedural (e-filing documents for a matter) or might be more research-based (researching case law on a specific point). As a trainee in one of the larger departments, I may get emails/people dropping in with ad hoc tasks so it's likely that I'll pick up a few smaller things as the day progresses.
I usually lunch around 1 and, depending on workload, will sit and eat in the Hub with the other trainees or have a quick bite to eat at my desk. Post-lunch there may be a call with an expert or counsel that I'll need to take an attendance note for, these can last a few hours! Afterwards, I'll have a quick discussion with the partner and the team where we'll assess what will need to happen over the next few days and I'll be assigned any relevant tasks. After grabbing another coffee (or two) I'll finish off any other work that needs to be done and usually manage to get away between 18:30-19:00.
What is the most challenging part of your job?
One of the most challenging aspects of trainee life is integrating into the different teams that you work with and understanding that every piece of work you complete creates a new impression. It can be hard to move between partners or departments when you feel like you've just finally grasped a topic or understood the key facts behind a matter. On the other hand, being a trainee means you often get the best picture of what's going on in the firm as a whole due to the number of people you interact with and from your friends in other departments.
What kind of training/supervision do the lawyers receive at Bristows?
There are a few different levels to the supervision provided at Bristows. First and foremost you will receive guidance from the partner and associates who you share an office with and who can offer help with most of the basic things a trainee might not understand. Secondly, if I had any case-specific questions I would contact the team that I'm working with. This is less formal than it sounds and usually just requires popping your head around a door to ask for a minute of their time.
At a more pastoral level, each trainee has a partner assigned to them who acts as their mentor and reviews their training contract diary for the duration of the two years. I sit down for a coffee with mine roughly every month though it is informal and can vary depending on your working style and time commitments.
Was there anything you wish you had known about the practice of law or the law firm that you applied to before applying?
I think that a general understanding of the day to day business of a law firm is very useful. At law school, there is obviously a necessary focus on case law and fundamental legal concepts however that can be quite detached from the everyday practice of law. Whilst research tasks are an essential part of being a lawyer, getting to know the procedural aspects of the job can benefit you in understanding why you think you'd enjoy the practice of law.
Do you have any tips for future applicants?
My biggest tip would be to really understand your own motivation for wanting to pursue a legal career. Everyone at some point will have to answer a cookie-cutter "Why Law?" question and it can seem like you and your peers all have the same recycled answers. From my own experience my law firm applications only really started gaining traction when I was able to articulate exactly why I enjoyed certain aspects of the law and how I thought that would translate into enjoying a legal career. Finally, the legal application process is a lot of pressure for anyone, it's horrible and it's stressful and I suspect even more so with COVID-19 complications – hang in there!
For more information about the firm and training contract opportunities, visit the firm's profile.
Find Out More