Published on July 30, 2020 by lauraduckett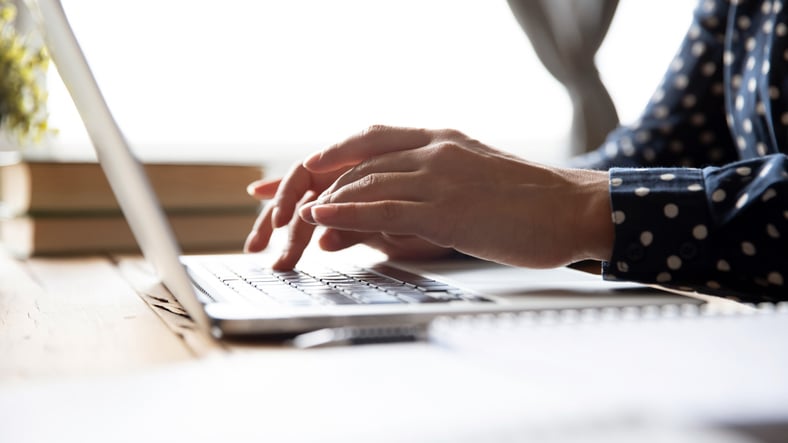 It is a big decision to pursue an LLM or Master of Laws after completion of your LLB. However, the decision to apply is not the final hurdle you have to face. Part of applying is writing the perfect LLM personal statement to persuade admissions tutors at your chosen institution that you are a suitable candidate to undertake the programme. So, to help get started, the following tips will provide you with a helpful checklist to set up the foundation of your statement.
Be Specific
One of the purposes of taking a very specific masters programme such as one in finance law or criminal justice is to allow you to take your knowledge and understanding of the sector to a deeper level. Therefore, in your personal statement you have to be really clear and specific about why you want to spend a year, or two, delving so deeply into one particular area of the law. Fortunately, if you have chosen a very niche masters you probably already have a decent list of reasons for your interest.
On the other hand, if you have chosen to apply to a more general LLM programme, you still need to demonstrate to tutors why you want to take your academic study of the law in general beyond your LLB and how the particular LLM programme you have applied to can help you do that.
Provide Evidence
This tip is inextricably linked to the first. You can argue that your passion for X area of the law is why you are the perfect LLM candidate all day long but it is unlikely to mean anything if you cannot provide evidence that this is true. It is vital to point to experiences in your undergraduate degree, in your wider life, relevant work experience or extracurriculars which have contributed to why you want to pursue this LLM. It is also crucial when providing evidence that you are honest about your reasons. This will be much more persuasive than vague or made up reasoning.
Are LLMs Worth It?
Look to the Future
It is really important to include why exactly, in your envisioned career path, an LLM is the vital next step for you. An LLM is not a required qualification for many legal careers, therefore admissions tutors will be interested to know why pursuing their LLM programme is right for you at this stage in your career over and above another route. Also, highlighting your key interests and how they link in with your future goals is really helpful to portray how an LLM can help you achieve them.
Check, Check and Check Again
Like your undergraduate personal statement and any assignment, work experience or job application you have ever written in the past, you need to make sure you go through your LLM personal statement with a fine-toothed comb before submission. You need to go through a checklist of important factors to make sure the content of your statement is not let down by minor errors.
Have other people check it for you. This is vital to prevent repetition, ensure clarity and to stamp out any glaringly obvious spelling, punctuation and grammar errors. Not only this but if, after reading, a layperson is convinced and could explain why you are a perfect candidate for this LLM, then you are well on your way to convincing an admissions tutor of the same fact.
As above – spelling, punctuation and grammar are really important. So triple check you have not missed any errors. This means more than using the spellcheck function on Word. Grammarly is a great tool for this.
Stick to the Word Count
Make sure you do not exceed the word limit. If you have, your statement will not flow as well and it is unlikely that the admissions tutor will read the additional words, that's if the application portal even lets you submit if you are over. It is always better to remain simple and concise than to overdo it with unnecessary explanations or flowery language.
Good Luck!
Words: Alicia Gibson
Read More