Published on November 22, 2018 by ottohopkinsfagan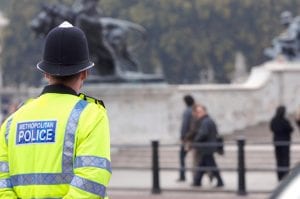 Much of the news is often focused on US Gun violence and the debate surrounding the 2nd Amendment. However, the recent spike in knife related incidents in UK cities including London means there is an equally pressing problem much closer to home, the only difference being that the weapon used is different.
---
Take 30 seconds to sign up to TLP and you'll receive free, tailored information for your aspirations and stage straight to your inbox, as well as be the first to know about new, free events – what are you waiting for?
Sign-Up Now
---
Possession of an Offensive Weapon
If we assume that the perpetrator never actually uses the knife but instead is simply caught carrying, they can technically be found guilty of possessing an offensive weapon. The legislation governing this offence is S.1 Prevention of Crime Act 1953 which states that:
"Any person who without lawful authority or reasonable excuse, the proof whereof shall lie on him, has with him in any public place any offensive weapon shall be guilty of an offence".
The idea behind this Act is that a person carrying a knife will have committed a criminal offence, unless they can prove that they have a legitimate reason for carrying it. The concept of legitimacy is a controversial one with many believing that there can be no good reason for anyone to carry a blade in public. However, there are some legal reasons, which are listed under S.139 Criminal Justice Act 1988 as detailed below:
Carrying a blade for work purposes

Carrying a blade for religious reasons

Carrying a blade as part of a national costume
This is a triable 'either way' offence which means it could be dealt with in either the Magistrates Court or Crown Court. The seriousness of the offence and any surrounding circumstances will be considered, with a maximum sentence of 4 years custody.
Want to become a barrister? Click here for all the information you need. >>
Offences Against the Person
Once a knife is used we have to move beyond looking only at possession and more so paying direct attention to offences committed against a person. The most common offences include:
These can all result in custodial sentences with Section 18 carrying the potential for life imprisonment.
Interested in a career as a Criminal Lawyer? Click here to learn more. >>
Stop and Search
In terms of solutions, it would seem apparent that attempts and bolstering education and prevention have remained largely ineffective. This is one of the main reasons that stop and searches activities, carried out by police in the UK are on the rise.
In accordance with S.1 Police and Criminal Evidence Act 1984 (PACE), police can conduct searches for stolen or prohibited articles so long as the offender is in a public place. They cannot search a dwelling without following a separate set of protocols. In order to search a person or his vehicle, the officer must have reasonable suspicion that he is in possession of stolen goods or prohibited items such as a knife. Whilst stolen goods and prohibited items are easily definable terms, the issue many people have regards what constitutes a reasonable suspicion.
For a different type of offence, learn about cyber crime in our Free Guide here. >>
This scepticism is heavily linked to the Stephen Lawrence murder and subsequent Macpherson Report. Its salient point surrounds the belief that the police are institutionally racist with black people being significantly more likely to be stopped and searched than white people. Although this may be the case in some circumstances the issue remains a difficult one to navigate for the police on the ground, whose job it is to protect members of our society from harm. One argument could also be that although PACE was undoubtedly needed to protect the rights of suspects, it may have gone so far as to undermine the police's ability to tackle crime effectively.
With 119 knife related deaths this year and six in a five-day period last week in London, it may be that a tougher and more indiscriminate approach to reducing knife crime is needed.
For more interesting articles, go here:
Author: Matthew Knights