Published on April 26, 2018 by isabellaford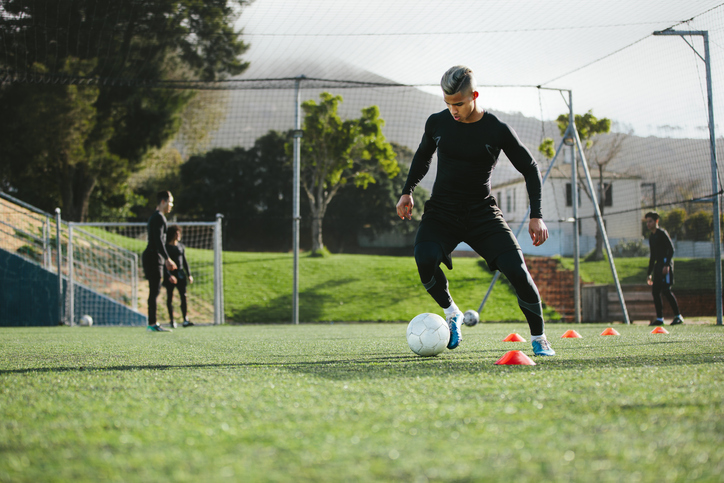 Interview season is just around the corner, and many of you will be thinking about how you can prepare for the questions that you might be asked.
With a lot of law students presenting roughly similar CVs filled with similar types of legal work experience, it can be hard to make yourself stand out from other applicants. In order to impress at an interview, you need to be able to use other non-legal experiences to demonstrate your skills.
Here is a list of extra curricular hobbies and how you can utilise these to stand out at interviews. If you are not already partaking in extracurricular activities, you could also use this list as inspiration to take up a new hobby and enhance your CV.
---
Take 30 seconds to sign up to TLP and you'll receive free, tailored information for your aspirations and stage straight to your inbox, as well as be the first to know about new, free events – what are you waiting for?
Sign-Up Now
---
When Your Hobby is…Sporting Activities
If your hobby is any type of sporting activity, then this can be of great use at interviews. Team sports are a perfect way of demonstrating in an interview that you can work well as a team and that you have developed excellent communication skills.

Additionally, non-team sports can be useful to discuss at an interview. Your love for yoga can be used as a topic of conversation in your interview to show that you can dedicate time outside of your studies to pursue a hobby that you enjoy.
It's always a good thing to show you have an invested interest in something other than academia, and you're able to present yourself as a well-rounded character.
You could also use your sporting achievements to inform your interviewer that you are hard working and committed to achieving your goals.
When Your Hobby is… Volunteering
Volunteer work is a great way to show a potential employer that you are compassionate and that you are willing to devote your time to other people.
A lot of employers are keen to show that their company gives back to the local community through fundraising and volunteer work. Demonstrating that you have completed your own volunteer work may help you to find a connection with the employer.
For example, if the firm were to ask you why you have applied to work for that particular firm, you could say that one of the reasons is that you admire how committed the firm is to giving back to the local community and that you share the desire to contribute your time to help other people by regularly participating in volunteer work.
Interested in some legal volunteering? Pro bono work is a great option for you – and looks amazing in an interview. See all of the opportunities open to you here!
When Your Hobby is… Travelling
If you love to travel, then you could also use this to your advantage at an interview.
If you travel alone, then this can show your interviewer that you are independent. It can also demonstrate that you have good organisational skills.
Even if you don't travel alone, you can use your love for travel to explain how you like to try new things and experience different cultures.
If travelling is your passion, you may want to consider studying abroad. Take a look at our guide here for more information.
When Your Hobby is… Part-Time Work
Part-time work is an excellent way to demonstrate a number of skills at an interview. No matter whether this work is behind a bar, serving food or cleaning, it can be used to impress an interviewer.
You can prepare for an interview by listing the skills that your part time work has helped you to develop. That way, when an interviewer asks you questions such as what you can bring to the firm, you can explain how your job as a waitress has developed your ability to build a relationship with clients.
Our blog post on How to Earn While You Learn looks into part-time work and how to balance it with your studies – read it here!
When Your Hobby is… Leading a Society
Are you a member of the committee at a university society? A girl guide/scout leader? Have you organised an event before? Any hobby that counts as a position of responsibility can show that you are willing to take on new challenges.
A position of responsibility also highlights that you can communicate effectively with other people.
Take a look at this blog post on using your existing skills in applications now!
Preparation
To help you prepare for your interview, you could sit down and list the hobbies that you take part in. Next, you should write down how each hobby has developed your skills, enhanced your abilities and added to your achievements.
Furthermore, it can be useful to practice talking about your hobbies with a friend so that you can get used to talking about them in a way that relates to the job you are applying for and demonstrating how your hobbies make you perfect for the job.

A final tip: always remember to be honest in your interview. Don't try to embellish your hobbies in a way that might not be entirely truthful. You will be able to impress your interviewer without lying!
Commercial awareness questions in interviews are HUGE – read our new How to Discuss series to prepare yourself for some legal hot topics:
Published: 26/04/18 Author: Jasmin