Published on April 25, 2018 by isabellaford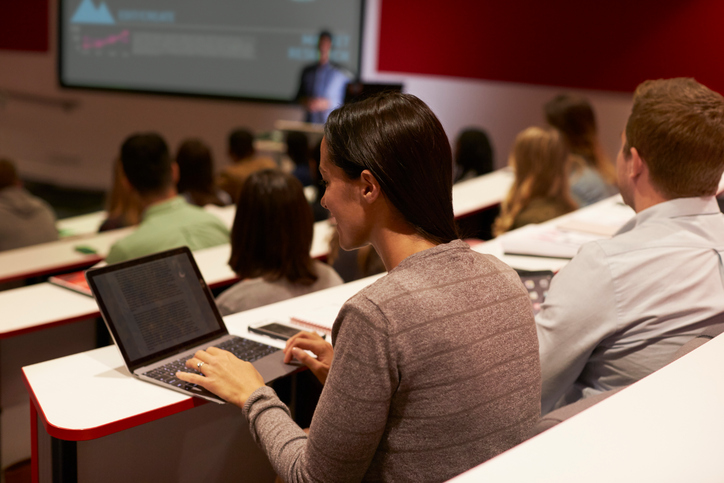 It might be soon that you would have to make a choice about your LLB or non-qualifying law degree modules in the upcoming year. Lots of students are confused and uncertain about the modules they want to take, either because there is a plethora of subjects to choose from or because they just really don't know what they want.
Here are some things to keep in mind when choosing your law modules.
---
Want advice on how to secure a training contract? Read our guide!
Training Contract Guide
---
1. Think About Your Interests
One of the most important things to keep in mind while making a decision about your modules is your passion. Are you interested in this subject? Is it something that stimulates you? Have you learnt this before?
One of the common mistakes that students do while choosing their modules is by following whatever module their friends are taking. While it might be nice to have friends in the same module, it doesn't compare to actually doing something that you are passionate in as that makes your degree ever more fulfilling.
Don't spend all your tuition money just to learn something that bores you because it won't be sustainable in the long run – you would just be discouraged to learn something that doesn't pique your interests.
Also, the beauty of being able to choose your own modules is that you sometimes don't need to stick with law modules. Studying law an entire year might be very dull or stressful, so pick modules that sound fun and engaging to you.
Don't be afraid to venture out to do something that you haven't done before – as long as you are certain that you can handle it!
Otherwise, if you want to broaden your horizons, the option to study abroad is also there. Studying abroad is often a popular choice among students as it allows them to explore their subject in a different context and also learn more about themselves.
So, if you are interested in living abroad for a short amount of time, you could most definitely do so!
Want to learn more about what it's like to study abroad? Read our free guide here!
2. Think About Course Requirements
While choosing your modules, you should always keep in mind the course requirements. This includes the number of credits that your module must have.
It is important to pick a unit that doesn't exceed the total credit requirement and refer to information provided by your school.
3. Think About Your Future Career
When many students pick their units for the upcoming year, many don't consider how the unit would impact their future career.
If you are interested in working in a major corporate firm, modules like company law or economics would make more sense and benefit you in the long run as some employers do consider the units that you take while reviewing applications.
That being said, you could also email the firm that you are interested in and ask if they do take these things into consideration as some firms don't really mind what modules you take. It's a healthy reminder that modules are a way for you to tailor your knowledge to the career path that you envision.
Get more insight into the different areas of law with our free guide here!
4. Think About Convenience
Some courses start at different times during term and thus end at different times, whereas other modules start from the start of term and continue until the very end of the academic year. It is key to choose modules that you think will suit your schedule.
You do not need to choose units that last until the very end of the schooling year. If you would like to relax at the second half of the year (or the opposite), then you should probably pick short modules. Just because these units are short, it should be noted that they aren't necessarily more difficult than the longer modules.
---
Interested in finding out what sort of modules you can choose from? Take a look at this guide:
---
5. Think About Your Grades
If the module that you want to take is notoriously difficult, then you should consider whether you are able to cope with it. While it is nice to engage with a challenging topic, if the module adversely affects your grade at the end of the year, it might be worth reconsidering other topics.
Speak to other students who have taken the module before and listen to what they have to say. If a module is too difficult to cope with, it would usually have a domino effect, affecting your performance on other modules as you might not be spending an equal amount of time on each of them.
Keep in mind that poor grades at the end of the year will set you back quite a bit in terms of job applications, as employers do often prioritise your academic achievements.
However, if that module is something that you are incredibly interested in and you are willing to make a positive effort to score a good grade, feel free to do so! Just ensure that you have access to all the support that you might need throughout the year.
6. Use All the Support You Can Get!
While students are choosing their modules, many often overlook speaking to their personal tutor or even the director of the module.
These people are invaluable as they are not only able to give you advice on your decision, they might also be of use by letting you know some of the assignments in the module, or even the material or books that you would engage with.
A meeting with either of these people can make a difference in your choice as you might come to realise that the module might not be what you expect it to be. It is also helpful to talk to your friends about your choices, or even seniors who have taken the module before.
But keep in mind that experiences differ from one another, and just because someone dislikes a subject it does not mean that you will.
At the end of the day, nothing is more important than listening to your own instincts and doing something that feels right to you. There is no point in forcing yourself to take a module that you know you will hate miserably and not score well in. Therefore, it may do you good to listen to yourself and keep an open mind.
Writer: Mirabelle Tan Wei Chie
In the process of revising? Take a look at these blog posts to kick-start your revision: